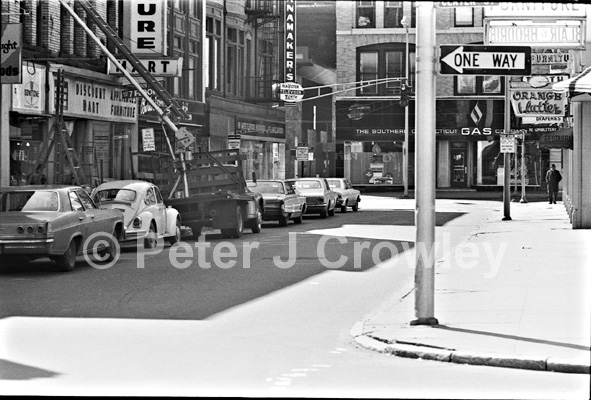 Thirty Seven years ago I miss filed this neg and now am told that it is Orange Street in New Haven Ct. Thirty seven years need I say more? LOL
Thanks Mike The Photo Connection of Colchester and John from Hall of Frames who knew right away.
Bank St Willimantic winter of 1972, Tri X and the visual world is new.

enjoy pjc