Tomorrow I'll be 66, never to be 65 or 35 again. I'm fairly happy but very retrospective. Sixty four years in New England where everyone knows your name. N.E. is still there for me but it is so pixelated. The concept of never being there again haunts me, I dream in N.E. often early morning drifting through opiate waves I am there, all my dreams populated vividly with Ct. friends.  As reality slowly emerges I plan my day it's Sunday and up out for coffee in the Honda than Rt87 to Carl's crisp Autumn air colors  The Jets on one radio station and The Pats on another, Watching, always Watching the nuances of light and shadow. Not in a rush [to the dismay of the SUVs running late behind me] there is time, never doesn't cross my mind. There will be laughs with Maarit, Carl, Elicia, Dyllan. Fine food a walkabout. Just a perfect day. Darkness and a walk to the car, a moment, as I head back to Norwich.

A friend sees a recent post, "I can't wait to see these as prints." Perhaps in a dream she is not aware of the Concept of Never. A call to Bruce, and Satch sitting in the kitchen he smoking camels me bitching about it, out to the garden tomatoes for mom they are the best her favorite.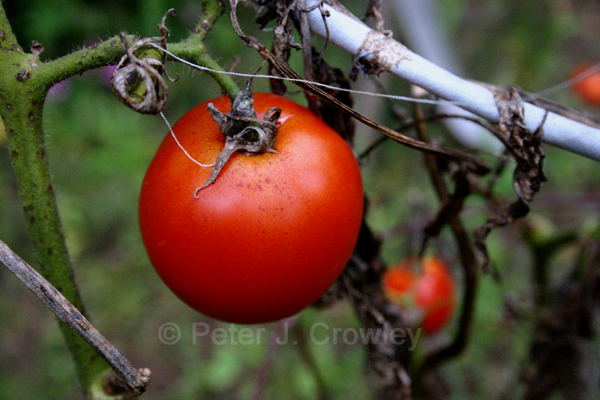 Bruce isn't on this silly screen preferring the past communication devices. I admire this but miss the quick contact of email a letter hand written with cross/outs and totally random free associative thought is art. No spell or auto correct.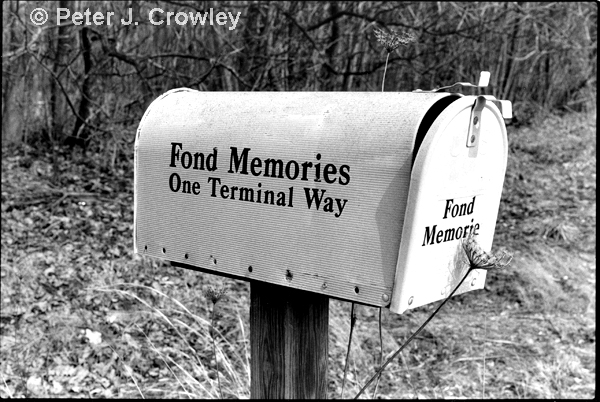 A few miles from my studio in Norwich 2002 no Honda walking, I love walking 2001-2005 I walked 3-5 miles a day in Norwich. Found many images some amusing like this no building  just a mail box. I wonder and chuckle unaware of never.   
Travels to Wa. 1998 RT Amtrak, 2000 by air for Kirsten's Graduation.  Whidbey Island 2001 to teach Photographic Philosophy manual photography seeing without auto, thought without an app. Eight days of wonder. 2008 Kirsten Wedding 15 days on the rails. Film soon returning to film for me, 2014 I worried that film would be never but I recovered from another trip to deaths door. This is written on my Hospital follow up records.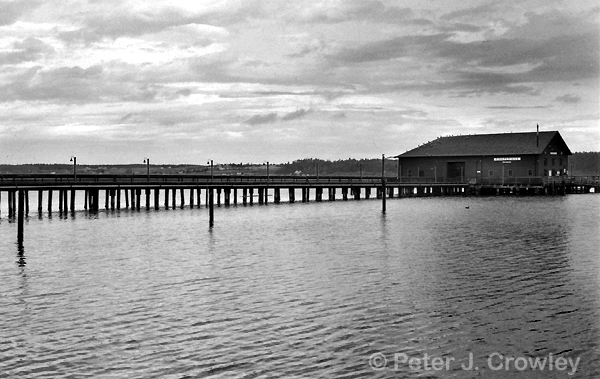 Wandering through files now through life still learning but rarely teaching it seems what I have to say well there is an app for that. Not likely mate, seeing without the mind as a Photoshop editor seeing what the camera sees not your minds eye. Photographing light reflecting of a subject creating an emotion. Nico and the Velvet's on the music box "I'll be your mirror." In the mirror I'm 25 and never, never reflects.             peace pjc
Photographic Art        A new gallery images from my performing arts work. Me melancholy sometimes, but looking forward to what comes next. The Muse told me something always comes next and who am I to doubt.