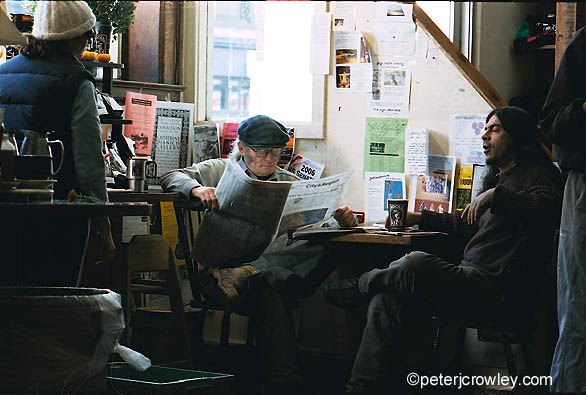 Mocha Joes
Not the first cup mind you but the best cup. After all it's one hundred and twenty miles north and I'll need fuel to get me there. Brattlboro First Friday gallery walk. The annual In-Sight Photography Project silent Auction opens tonight. and runs throughout the month and I am honored to contribute to this excellent program. Click here if you are to far to get to this wonderful City and you can support/bid on line. In-Sight Photography Program,
There are 40 something stops on The Art Walk in Brattleboro Vt. One hundred and twenty miles north on the map yet light years away in the creative mind. Another small city another coffee metaphor for small business and the arts. Thanks to the two contributors so far to this discussion. Perhaps people do read my thoughts? Perhaps they will also comment. The dialog isn't about Norwich Ct per say, I hope to hear opinions on small business, small towns, how they or do they fit in the plan for the big box American dream?
On a recent visit to Brattleboro while waiting to cross the street there was a car radio playing loud. Not uncommon in cities these day yet standing there listening to Judy Garland sing "Somewhere Over the Rainbow" became a moment where I wished the walk light never came on. Off to fall colors and clean air and Mocha Joe's enjoy pjc
Smell the Roses or the coffee beans, linger and talk.