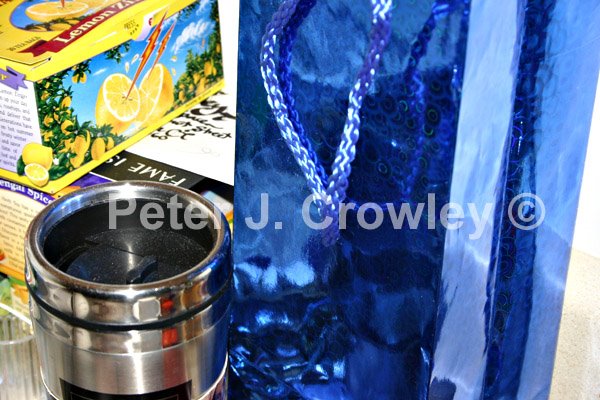 Well thanks to a great friend I now have a digital Canon and am shooting some with color images. It is a different animal than my Nikon's which are still my primary creative voice.
For now I use it only for color. I sometimes use it as a Polaroid to check lighting in studio, if it is a particularly new set up. But still working mostly with one light that is rare. The instant gratification is nice [but I always want a cigarette right after] because without my own darkroom I shoot less. I can also offer a lower rate for prints from sessions. No tech talk here though suffice it to say I can provide high quality 8.5 x 11 prints.
Inspiration is found all around if one looks today's collage is from my kitchen counter. Coffee a cup from Mocha Joe's in Brattleboro Vt a place I haven't been in a year. The city is a very visual location. Want to go with me? A day Trip Tutorial?
See the link for incredibly reduced rates even the poor I mean middle class can afford. Some of the most recognized images ever made were done during the last depression.
Just cause I have a diggie does not mean I will change the tone of my visual or verbal voice. Well all for now. It is nice out and I want to go make negatives. enjoy pjc
New Work Up.
Comments encouraged donations appreciated keep an artist alive.
This just in "The IRS in an effort to streamline their work and make their agency more transparent has announced the eliminate the middle man form, # FUMiddleClass this year just pick your favorite Criminal and send them the money directly. If you don't have their address send it to your Congressman or Senator they will know the correct account number to wire your wages to. enjoy pjc