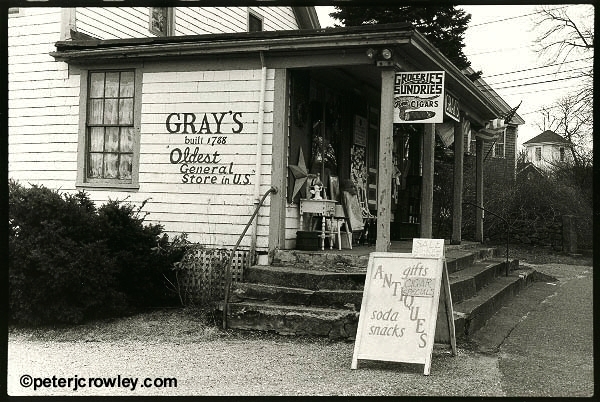 My first visit to Gray's was in 1982 while staying in Little Compton on vacation. I was transported back to my youth in Coventry, Clarence's, Yeomen's and George's. Penny candy and pin ball. Old wood floors Nickle cokes at the counter hand mixed. Young on my bike and free.

These images made in 2007 on one of my visits back to the Adamsville section of Little Compton with friends who had not been here before. I was free to wander and photograph the history of the store. This is the post office mostly used for memory storage those days.

The roll top desk in the office was a grand old antique, the store was a museum of thought for those who see and imagine what came before. Like the center chimney in an old colonial Gray's was the the center building block of community. I will miss my all to infrequent visits, to the past and the humanity, a cold pop on a hot summer afternoon. I'll keep Gray's in mind and images. Thanks to the seven generations who ran such a wonderful store.                                                                             enjoy pjc
Great Falls Discovery Center  Opening Saturday Sept First One to 3pm Nature Photos from New England to Washington's Rain Forest and running through the month of Sept.