Friday evening my stroll takes me the usual way up Franklin to Franklin Square. The lights looking up remind me of many first Friday's. It is 7:40 and I wish it was still light.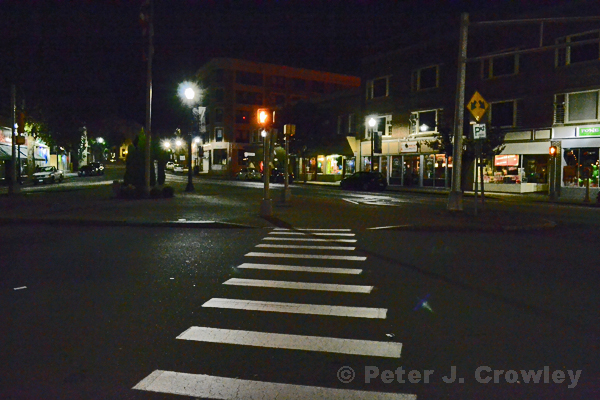 Dan and Kathryn share a hug at The Gallery at the Wauregan.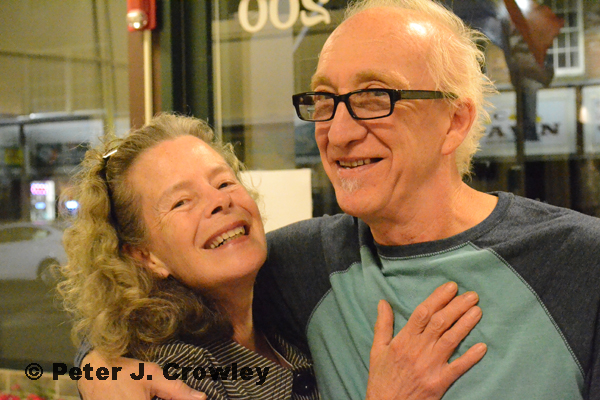 The Wauregan with a night light.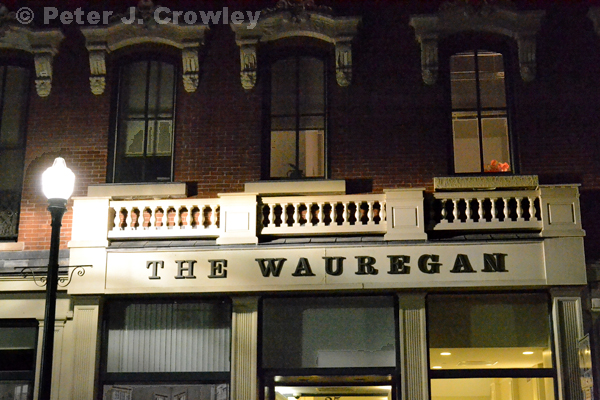 The crowd at NAC Gallery was thin for every one had gone upstairs to the Donald Oat Theater for a blues concert. Sponsored by NAC. and I was late.
First Friday's Past
peace and happiness to all my Norwich friends. pjc