Well maybe but not a lot but I think it adds to my creativity or focus level. One of Diane Arbus's early mentors said "you must care passionately about your subject or why bother?" When I work with a subject on location I want to feel the space by walking around closer, farther I feel more in the space. Simply I work slower allowing my eyes to see different distances rather than stand in the same place and zooming. The sense of space more importantly the negative space what is going on in the frame that isn't my subject. A subject is not always a person, could be a tree, a landscape anything just be totally involved passionate.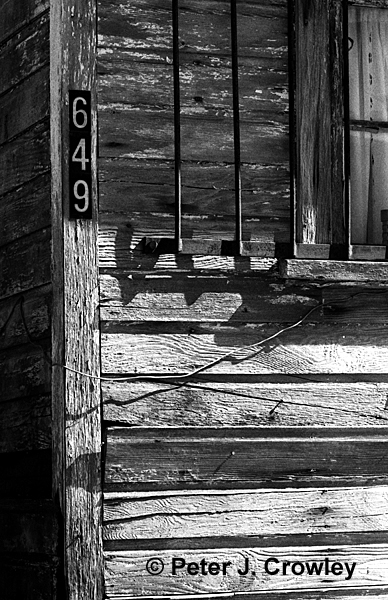 Tenino Wa. B+W film scan from negative 3-26-15 below is a digital of the same decaffeinated to B+W maybe it is me or my poor post production skill but film is B+W for real. More creative wanderings… Image here is made with Nikkor 105mm F-2.5 a prime lens. Digital is a 18-55mm Kit Zoom. Lens is really 28.8-88mm something Nikon neglects to mention in their data. It's an 18 on a full sensor but not on the D-3100. The prime 105 is Brass and Glass not at all fashionable to a convenient driven photographer. It's heavy but it's sharp.  With the diggie I exposed more frames with the zoom, a little wider more close up. With film step back re frame bang 3 images and knowing I had what I wanted.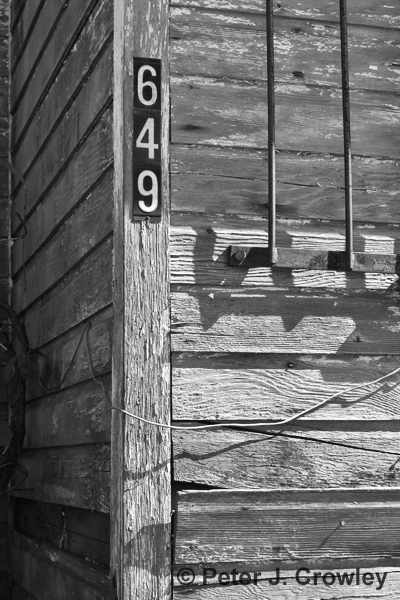 So with film you end up taking a few more steps not a big cardio gain every little bit helps. You also get a bit more time to explore the image you will make.
Photographic Art  Silver Gelatin
enjoy pjc