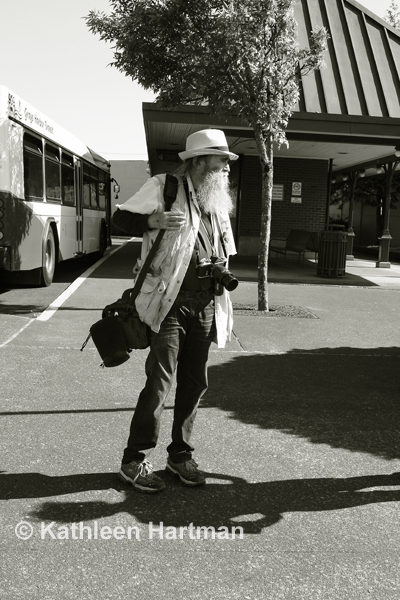 Western Wa. Beachwear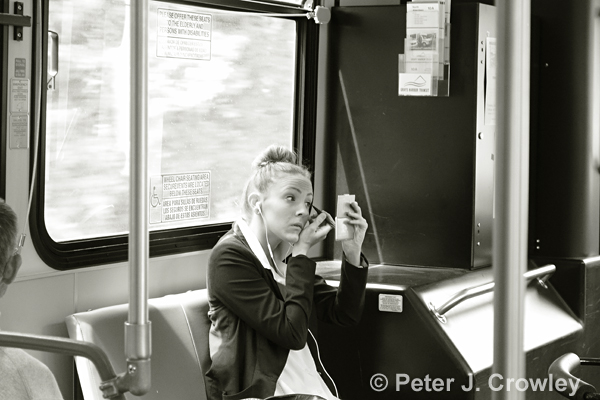 Job Interview Prep
Well the day dawned in the upper 50's with the forecast high low 60's I wasn't going to be cold or burn so I went in a long sleeve tee a work shirt and my vest. It reached the low 70's but with the breeze I was perfect. An eventful trip as we bounced along at 50 mph round curves I noticed this women doing eye make up I was amazed. There was a warning noise and a check engine light. We pulled over as the driver contacted dispatch. I went to speak with her and show her my images. On her way to a job interview and her phone not working I gave her my phone to call her appt. On the way back she took the same bus telling us she had gotten the job. Kites, kids playing, horses cars on the beach even a swimmer or two just a normal day at the beach.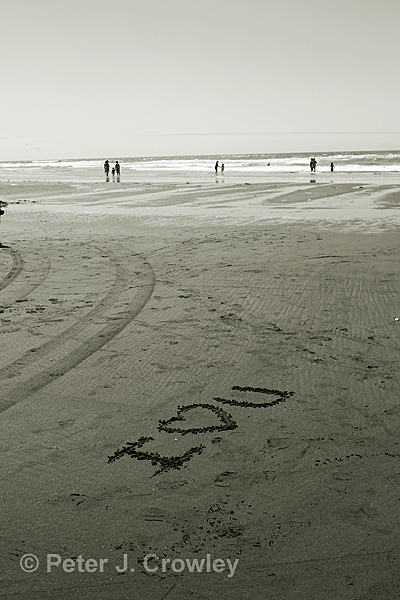 My Message to the surf and you.
peace pjc
Looking out over the water there is a line of haze from the Canadian forest fires.
Photographic Art    Choice from 2009 post originally a column for Nikonians in 2004 the wonderful Modern Maendy my muse for this post.