The days start slow coffee, meds eat, wait for meds to work play online. Second, third gear lunch. Out to the world the light is right it always is, State Street meander to Percival landing.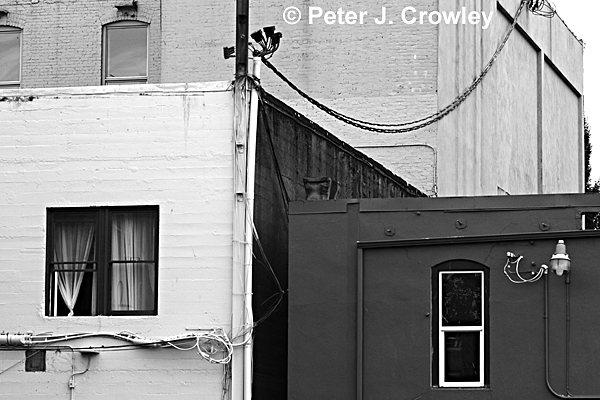 B+W Architecture, design graphic shapes B+W.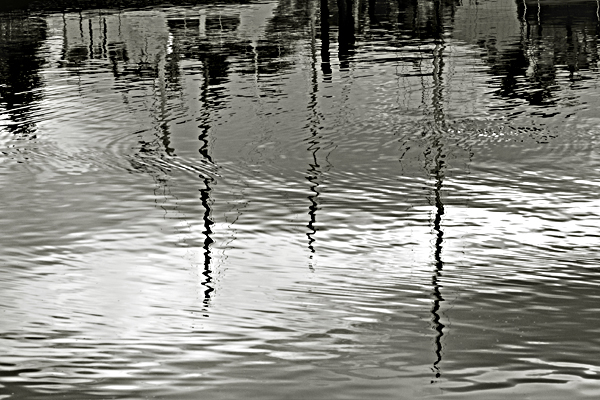 Percival Landing often a destination to read, write but today the sun that shone when I left for the bus was replaced by a cool breeze and a hazy shade of winter. The table and chairs where I would sit and write have been moved indoor for the season. Winter is closing in, but the light was right it always is. The water the boats abstract reflections.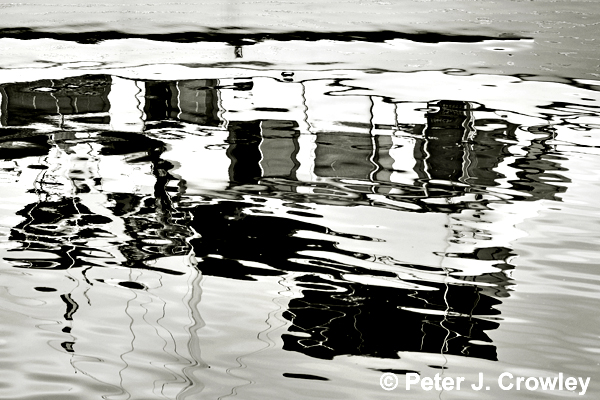 I wonder is everything just a reflection? Light and shade create  reality the reflection different each time you look painted with a wider brush.  Summer dances on the ripples of Autumns chilly breath.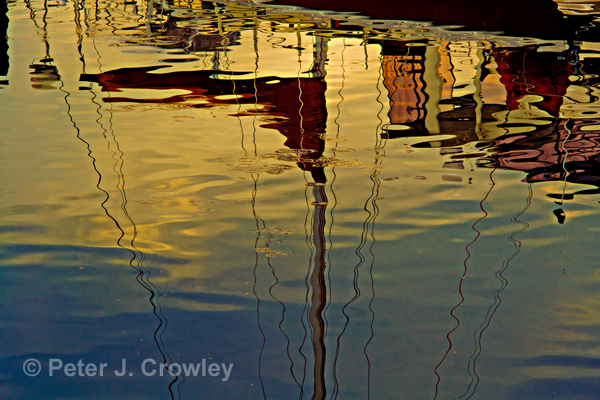 Trying to catch a reflection of a gull cavorting above, not easy. Twenty minutes no gull. I walk on viewing the public art and shooting some skateboarders. A Molasses cookie at Traditions and back to the bus ninety minutes after getting off the bus I am heading home a good productive walk.  The light was right it always is………………………..
peace pjc
Photographic Art    Round Figure Graphic Shapes Silver Gelatin Print