Constant companions of early married life in Seventies, my divorce first, life for the three couples minus one continued a for a while, now all divorced no one to be found. Just in Silver Gelatin images of love, youth growing kids playing.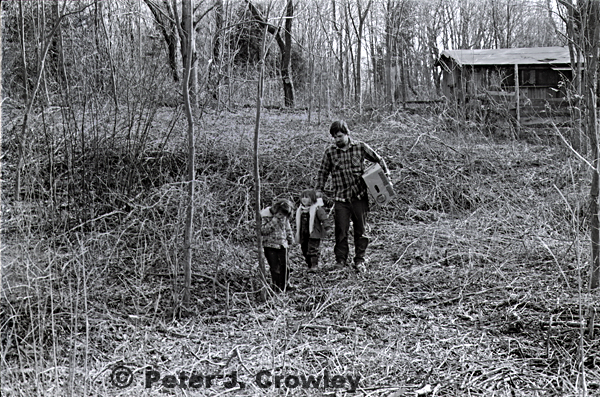 Madison Jim and the Girls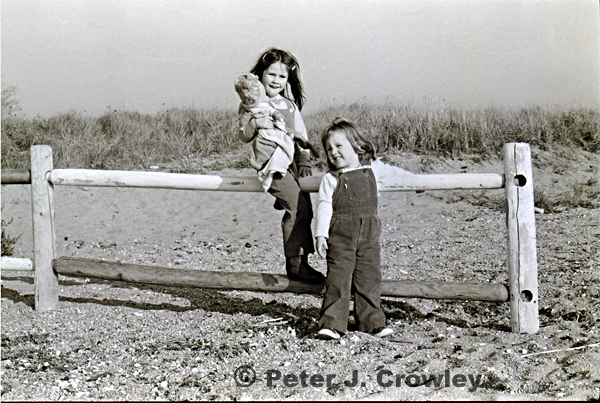 Why does Peter always have a camera?
Tom and Linda in Branford, Jim and Carla in Madison, Me and Ann in East Haven. Met Tom in College, Linda Tom's girlfriend, Carla's cousin Jim's girlfriend our group complete on the Ct. Shoreline. Madison was the most often place for frivolity till Tom and Linda moved to Vt. Long rides for weekends of food fun, badminton. Parenthood, goober arrives first and travels to Vt. continue in Jim's Van or my VW. distance at first not so difficult. After my divorce I still travel to Vt. but less frequent, a broken neck and the last trips to Vt. with Kirsten in my Celica, but the distance kept getting larger and it seems like all of a sudden a second divorce our circle weak, shatters with Tom and Linda's breakup.  It's been years since I have seen or talked to any of them Jim on the phone early 2000's we will get together…….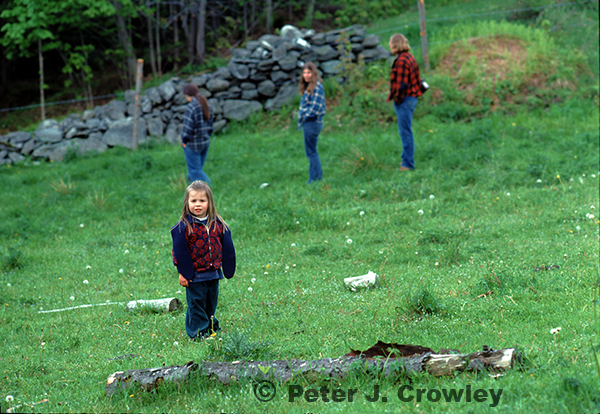 June 1976 wool, flannel, jackets June in Fletcher Vt.
The Circle dissolves as a pebble throne in a pond I often wonder where the other waves from the circle came ashore? 
Photographic Art, my life my circles 
peace pjc