Math and local Business. A program at the Olympia Public Schools. Students visit five businesses and answer math problems for their grade. Inara goes to OCS a private school but she heard about this and wanted to do the program. The school district gives a reward to all who complete five visits. Mom says lets do 10 since I'll be giving you the reward. When they dropped me off she had 13 including 3 from me. They went on to other places for more questions. At most Businesses she did a few questions. The child loves to learn.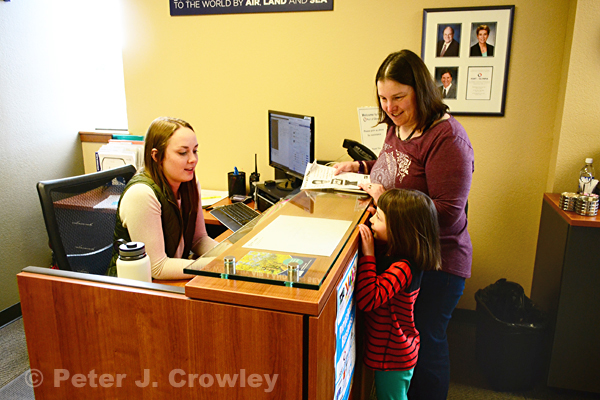 Math Question at the Port of Olympia. Her process is to hear the question then scooch down and figure it out popping back up with the answer always correct. Saturday morning she came over to play. I was watching The Masters and told Inara that when Tiger Woods does his math on the green he also scooches down.  When I told her about Tigers process her eyes reflected that she either had heard of Tiger or was surprised and pleased someone was named Tiger.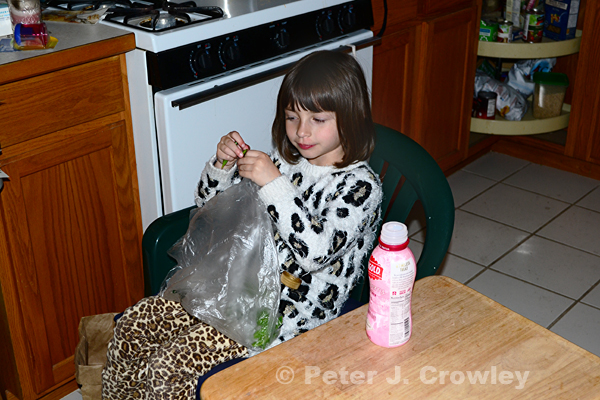 An after school visit March 20th Snap Peas, and Strawberry Milk. "Grandpa move that table over here so I can set my milk on it?" "What?" I say, she responds "please"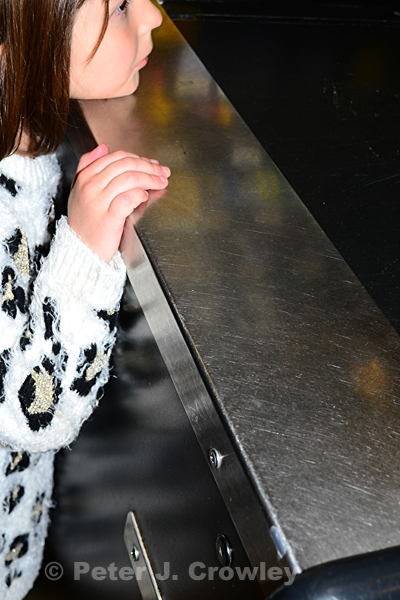 Nooks and crannies she slips into small places where her view is unique. Here at the market watching the convener move the Snap Peas along.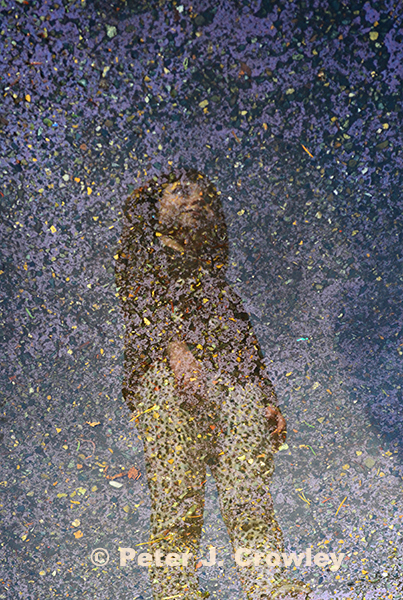 Monday the 8th after a furious 3/4 of an hour of Minecraft we venture out to collect sticks to build a small shelter for her animals outside by my garden. I spy a puddle on the street Mandela we stop picking up sticks  for a photo. At first she says no, I ask her always when I want her to pose. It will be a refection of you in the puddle that's cool. A couple minutes of shadows and reflections and back to gathering.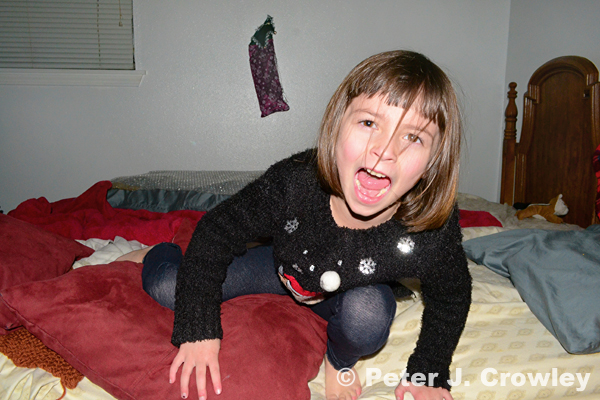 February 8th at school the older kids put on a play Inara and the younger children were the audience. Well as soon as we arrive home a play is written, a set constructed and the story of a waking baby Dragon is performed.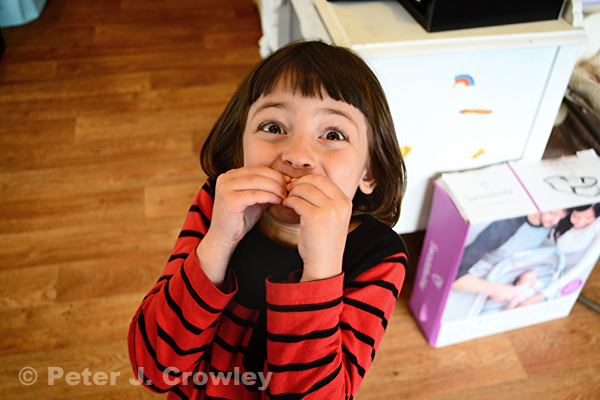 Silly Rabbit eyes as she finishes her salad at Poppet cool kids clothes, The salad from MeKong  a great Thai eatery here in Olympia. Mekong doesn't have a salad on the menu but well everybody knows Inara and they now prepare her a salad when she visits. No Dressing. We all laugh when I say to the waitress no dressing in the room you make the salad. The waitress laughs and says "I know." Just another 6 YO regular. 
Photographic Art 952, posts, 161 pages, 8 Galleries pick a tag or a file below explore 47 years of art.   enjoy pjc