Spent seventy three days in the neighborhood could not even ride with my caregiver to the market and wait in the car.
Here is a sample of what I saw.
March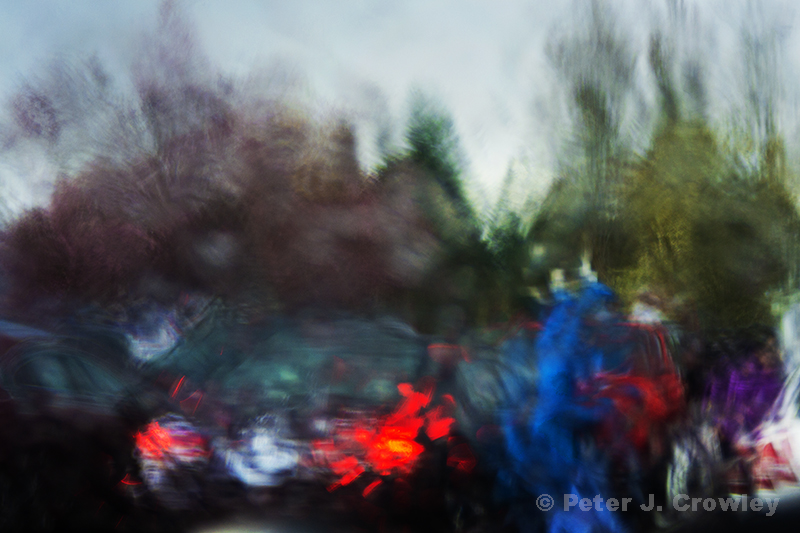 March 23rd Safeway in the rain. Last trip to the market.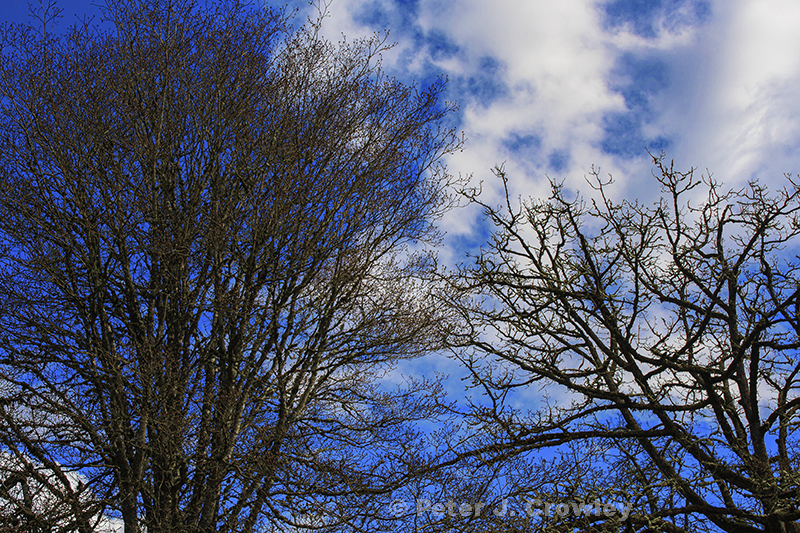 There is this tree on Carlyon on the right in this image on March 25th. That tree that I see an image there but I have yet to bring it out. My friend Arnold Prince a Sculptor used to say the figure is there in the stone you just have to bring it out. 
April
April Third my basil was a subject to study and eat.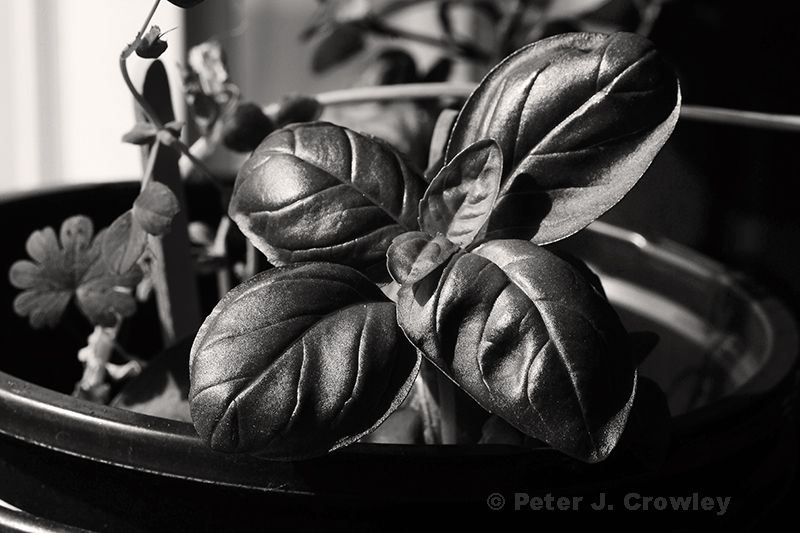 April 10th another tree this one more operative. This from the first time I saw this tree. I had not been here at this early hour as the sun crept around my image.  The image jumped out no pondering.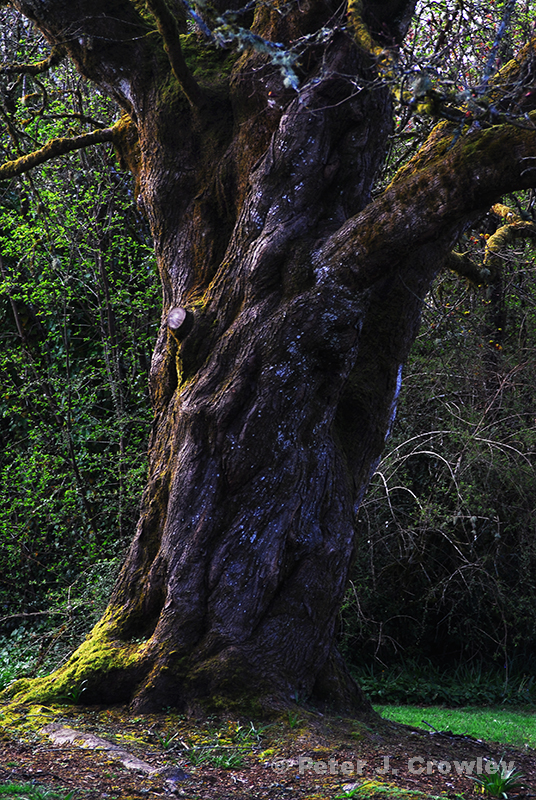 Tulips April's delight this from the 13th in Tumwater.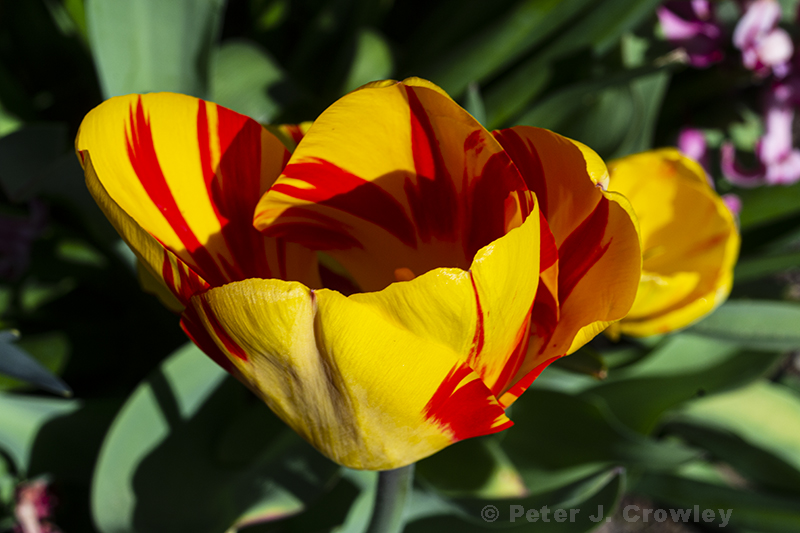 Shadows dance in the breeze. April 15th as I learn my new camera. I have been a B+W artist for most of my creative life. In 2017 my eyes started to not work as well manual focus didn't work. Since then I have been trying to get the emotional feel in a digital image there is an edge to film. I'll get it soon enough.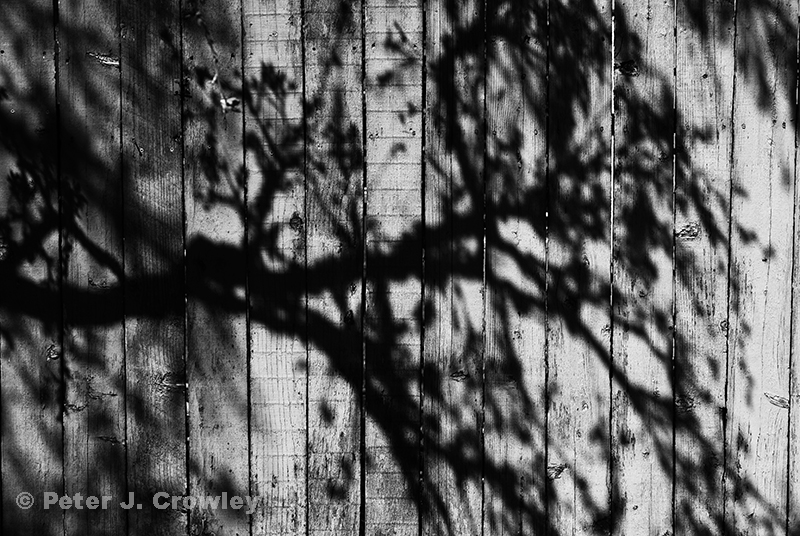 The beginning of new growth spring new life. April 25th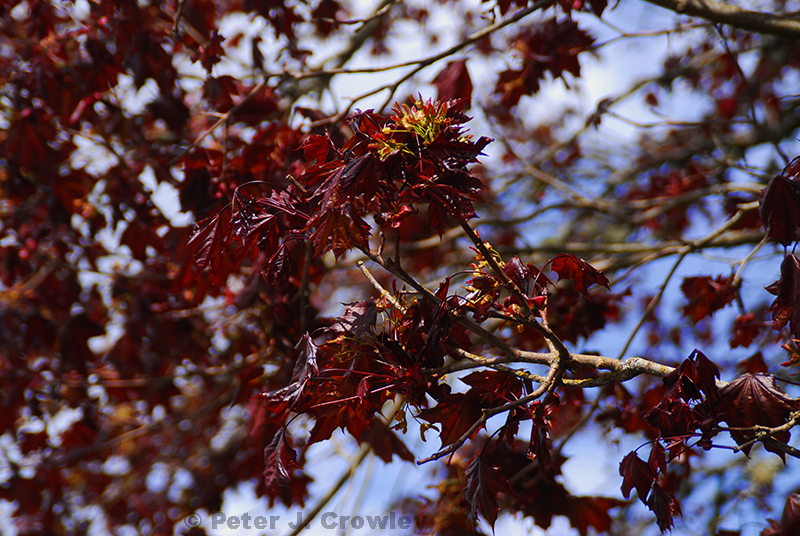 May
Shot as an image to convert to B+W why? The green background has plenty of tonal range getting these subtle variations to hold in B+W. May first that was what I endeavored to learn. Every day the strolls are a self taught class.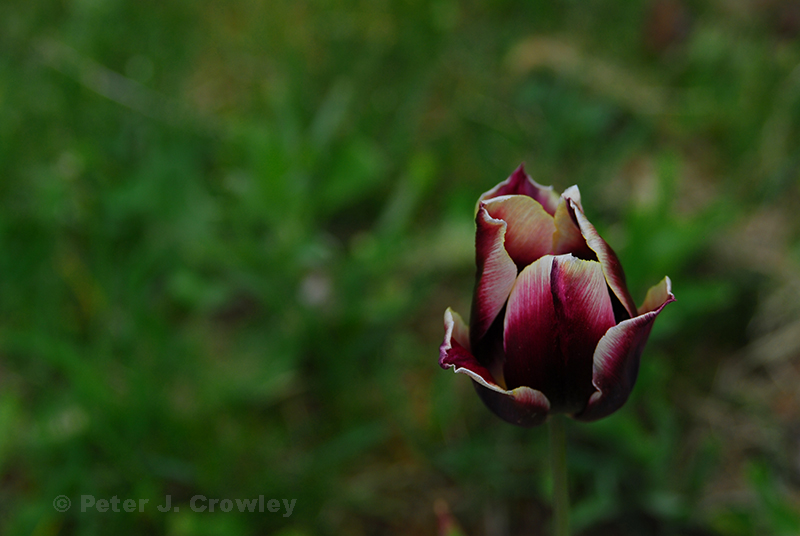 May 8th I walked over to do the dishes, plan canceled. The twins next door were playing in great light! A half dozen images  download to computer post process. Smiling I start something else but three hours later I get up to make dinner and oh those lunch dishes.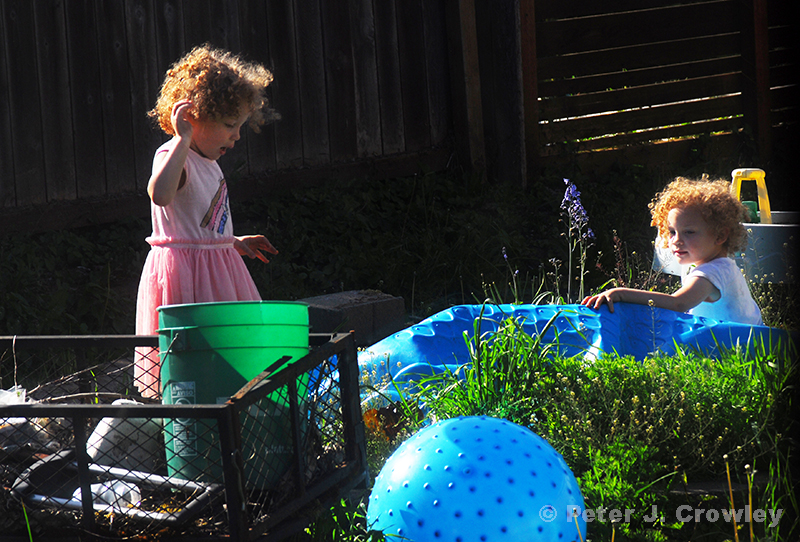 Poppies back light May eighth. These also a neighbors her flowers are often my first stop out the door.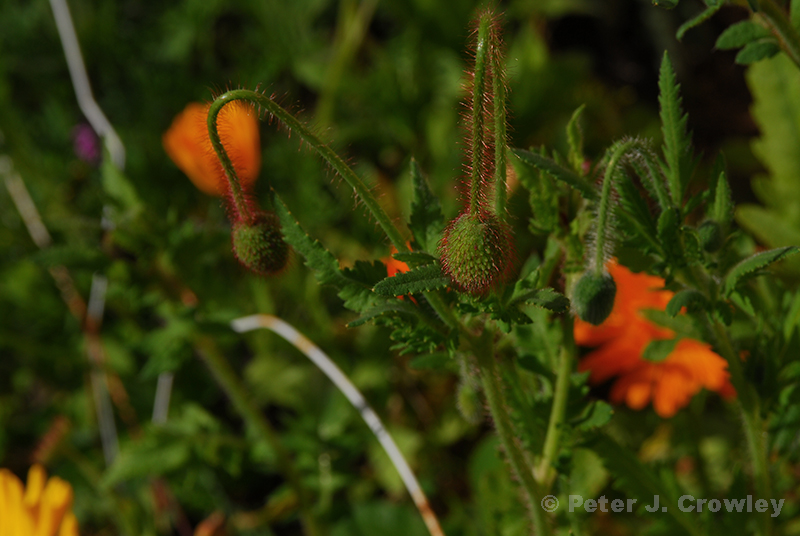 The Fence is another subject with maybe 200 images made. Stretching around the corner always with a tale to tell. Will the restored or replaced fence speak to me time will tell. There are many unspoken  stories to hear. May 17th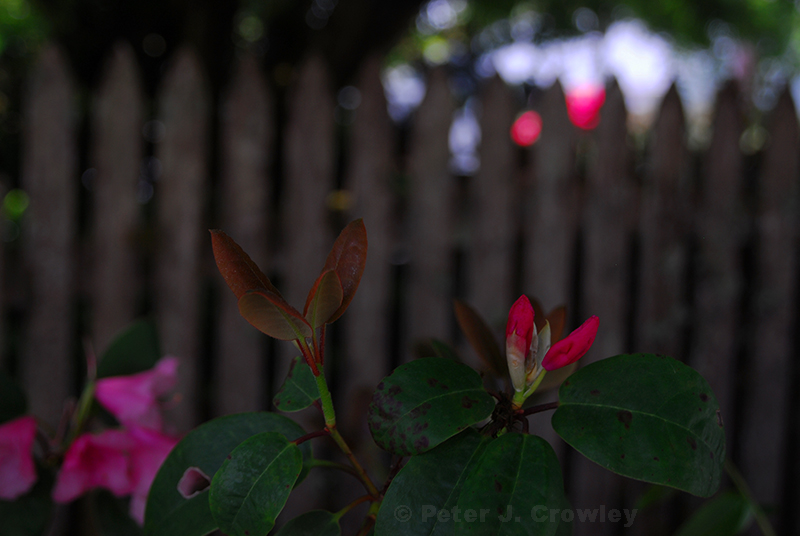 My Columbine May 16th on a dark misty morning. A great time to try my 70-300 very heavy slow lens. So it's just a test I will learn a bit more about this tool. A shutter speed that by rule of thumb says will show my shake. Okay rule broken, a younger self I broke this rule often but at 70 bending down I was thinking the rule will win. It did six times but I made seven exposures. For this 1 out of 7 works for me.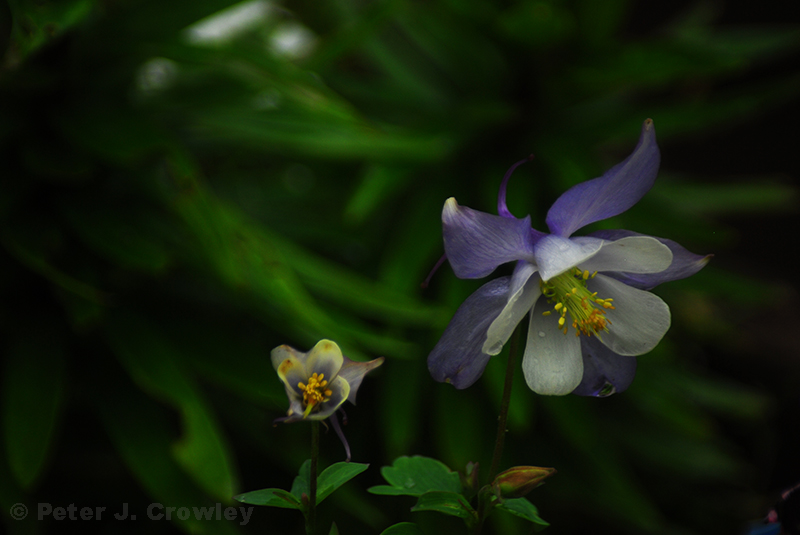 White flowers hover over a Blue Plane saturation contrast creating the flight. May 22nd  an alternate reality.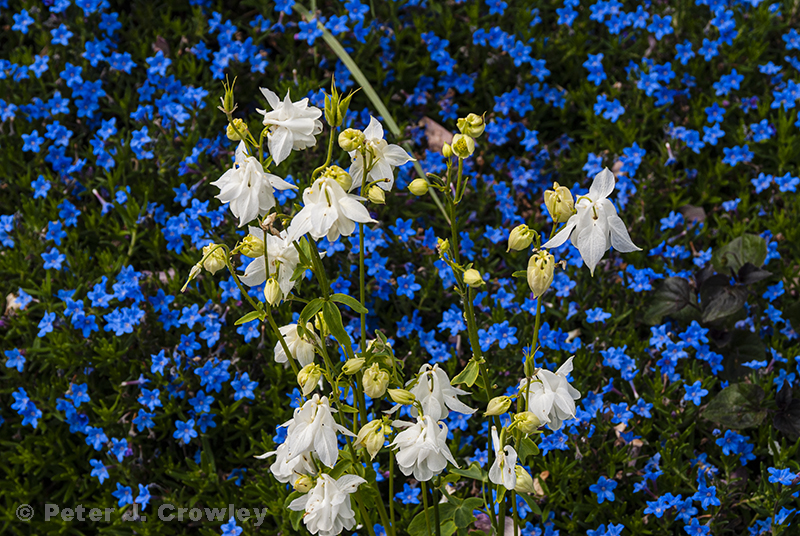 So I have been released so June for now will have to wait. It is almost seven and there are lunch dishes to to before dinner peace