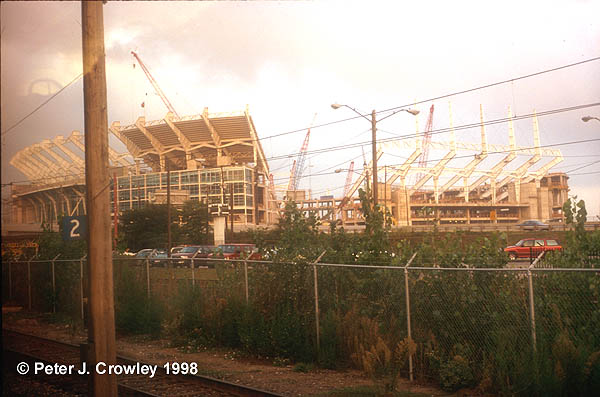 Cleveland Indians Progressive Field under construction.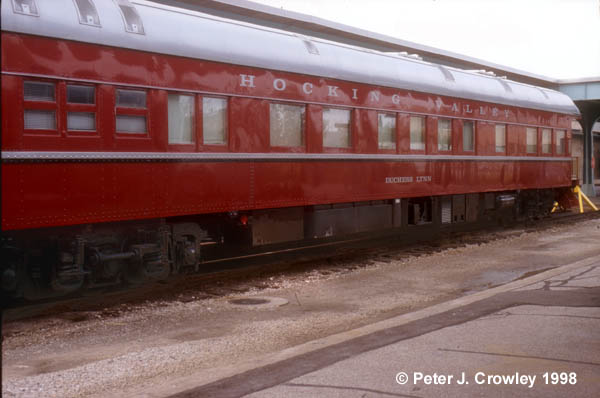 The Duchess Lynn
Morning of the 18th rolling through Indiana where gas was 89.9 a gallon! What a deference a decade makes. On to Hocking Valley Ohio or near by where the Duchess Lynn sat. We stopped here for a while so I got a good look at the Duchess. Back on board through the window of Amtrak I view the world write notes on America from both sides of the tracks. What is the other side of the tracks? The trip provided two looks at rail travel one where there were many Historic Rail Cars museums/monuments while in many places Historic Old Stations stood in disrepair replaced by glassed bus stop waiting places or construction style trailers. Interesting contrast. More thought and images on then and now to come. enjoy pjc

Board the next train out west with me Gas isn't cheap neither is film.
Donate to next trip see bottom of home page.