Most days now I am up early sometimes even out for the morning light. More flowers on my walks new inhaler better breathing, less inspired by the flowers but the air is cleaner. Birds singing, children  playing rarely close enough to catch but a glimpse. In my mind I am a child part of the chorus of glee. Inside it is me, Miles, John, Duke, and Oliver.  Searching my archives seeking my Photo Journalism for the Connecticut State Library. The haystack is full of distractions never printed negatives, old favorites. I live here in memories, stories of happy times before the world I loved died. It is said an artist creates for themselves. I enjoy folks seeing my images but not enough to live this day on Anti Social Media. The anxiety of hate and hopelessness amplifies my stress with a negative effect on my COPD. So here I will be telling stories living in my own time. Just me, Inara Wings of Fire, Dragons Life a virtual life. Liz shops and we garden with an occasional vision quest. 
Summer Northampton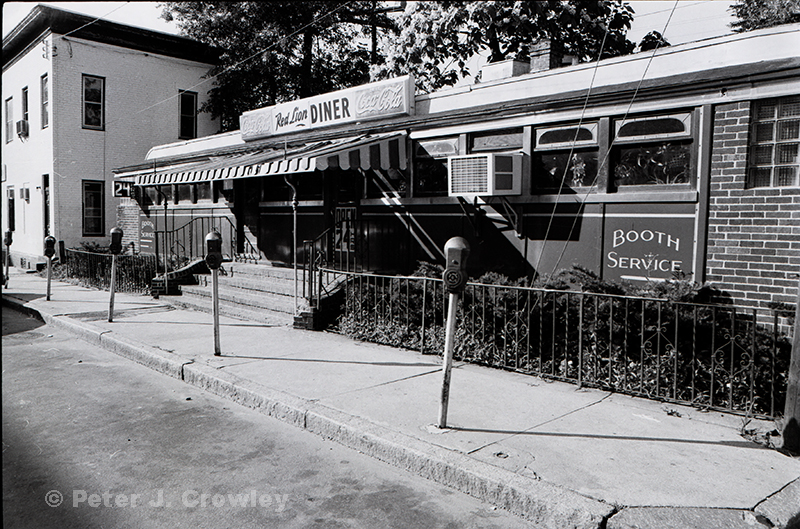 Omelettes,  BLT's  a cold soda. Start or finish  a day trip.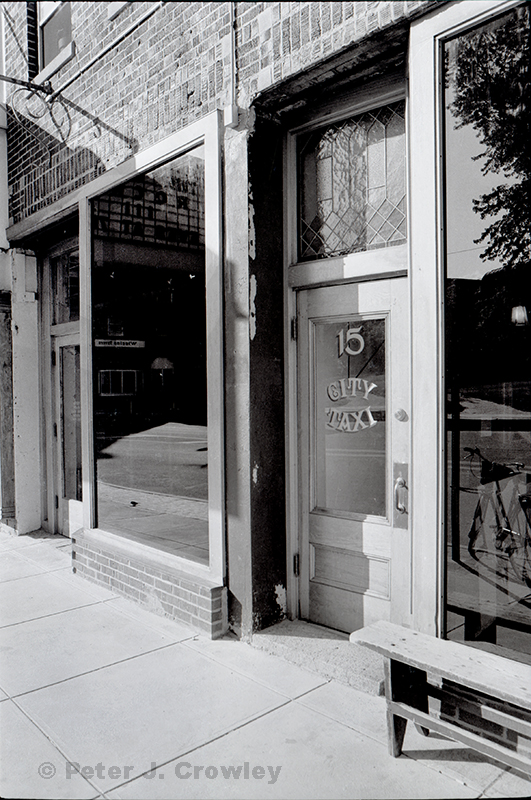 City Taxi pre-Uber I imagine Smithies rides to Amherst  for parties, the days game, an autumn afternoon. Just around town or sitting on the bench waiting for friends returning from home after a break. Another time another place.  At an outdoor concert 1985 two stages, Tom Rush, Jerry Jeff Walker many in the crowd scurried away for the food concessions stopped in their tracks when Jerry Jeff started to wail not the country music they expected. Settling in again as a strong breeze blew some of their Cocaine of the mirror. No one was upset I'm sure there was more.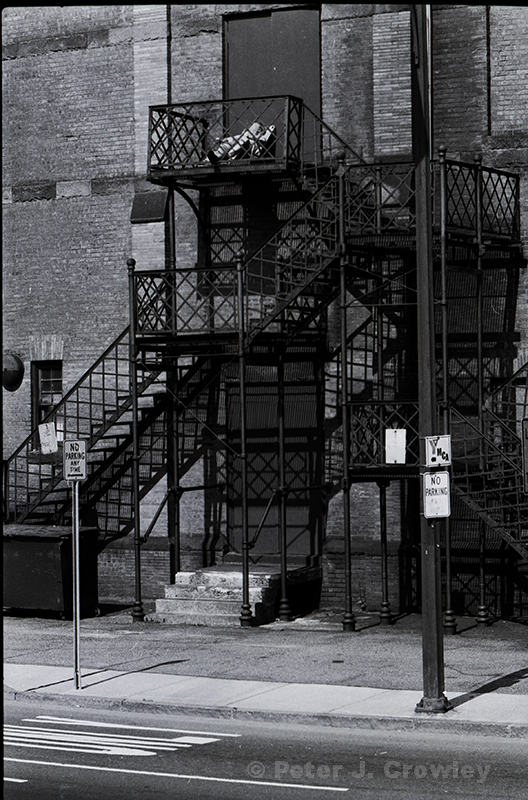 Catching some rays on the Y's fire escape. Perhaps a human perhaps a dummy we never spoke. Many days spent in Northampton an oasis of creativity, studios, gallerias,  trendy shops, and cafes. Pretty people a blend of old and new architecture. I would go up to Amherst Wednesday to help layout the Valley Advocate after the Hartford edition began. I was the first staff photographer in Hartford.  Working full time as a paste up artist 2nd shift at the Hartford Courant surprisingly I often was sick Wednesday nights recovering at the Advocate in Amherst.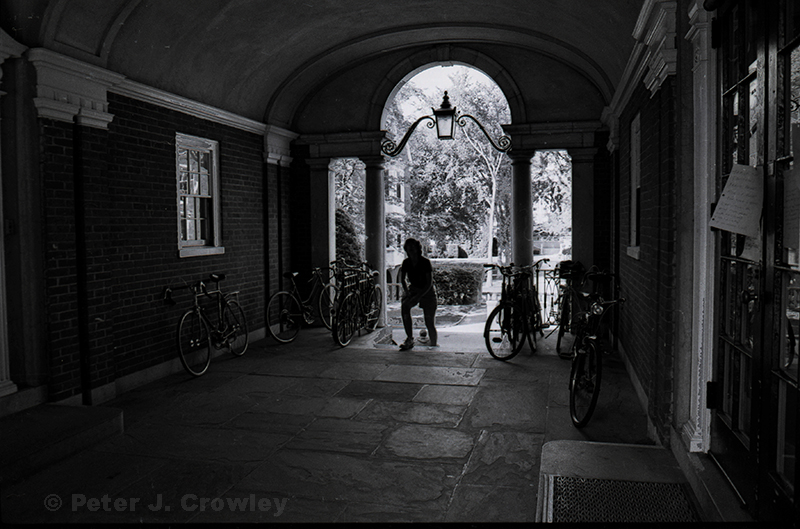 Back to her dorm just a silhouette rushes back, a days classes ending, a forgotten book? So many tales these walls hold Dorms eloquent designs from the past well kept telling stories of prestige. One of the Seven Sisters dating back to the late 1800's originally all Women's Colleges.  Barnard, Smith, Mount Holyoke, Vassar, Bryn Mawr, Wellesley, and Radcliffe were given the name "the Seven Sisters" in 1927, because of their relative affiliations with the men's colleges.  The schools are also sometimes referred to as "the Daisy Chain" or "the Heavenly Seven." The name Seven Sisters is also a reference to the Greek myth of The Pleiades, the seven daughters of the Titan Atlas and the sea-nymph Pleione.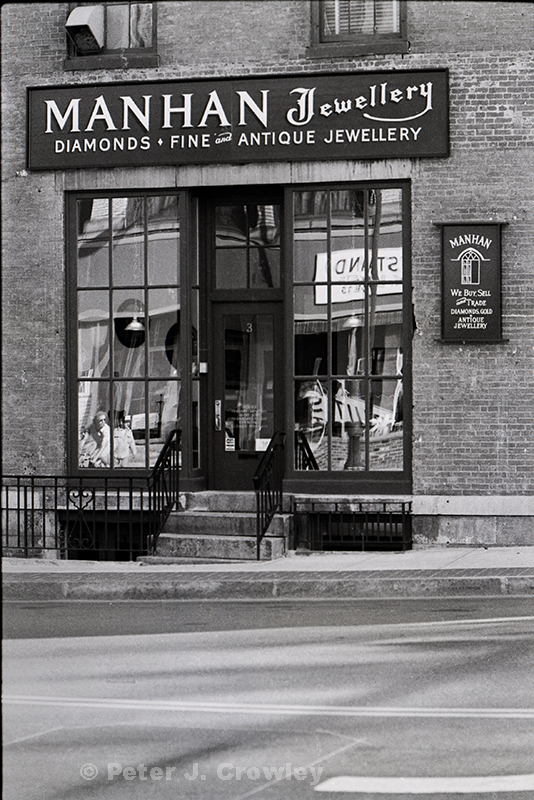 Composing in the viewfinder.  How I work I saw this light my angle was right for the detail I wanted of the two people on bicycles. A second shot squared up the frame  frame but in 4-5 seconds the two were gone. That image doesn't make the grade. No Photo Shop, no crop seeing the entire frame subject and negative space.  My process, technique no screen to see if I got the subject. I got it I knew seeing the details not just the subject.  Dance, theater, movement understanding I had to shoot 1/2 second prior to create the moment I wanted. One image at a time fire cock fire. Process often three bodies in the bag slow Apx 100, TriX 400 or 800, color negs or transparencies. TriX the in hand body for most trips, Rarely shooting the same image in both B+W or Color seeing in B+W but noticing a color image switching cameras. The big bag full when I left, Free to see whatever on a journey. Now a little bag a decision of what to carry  when I head out. Then often seeing an image for a lens didn't have in the bag. Having two diggies has alleviated  that somewhat. A roll of TriX sits in my home I may try to manually focus with a Nikon F next time? No room in the bag for 3 bodies and four lenses.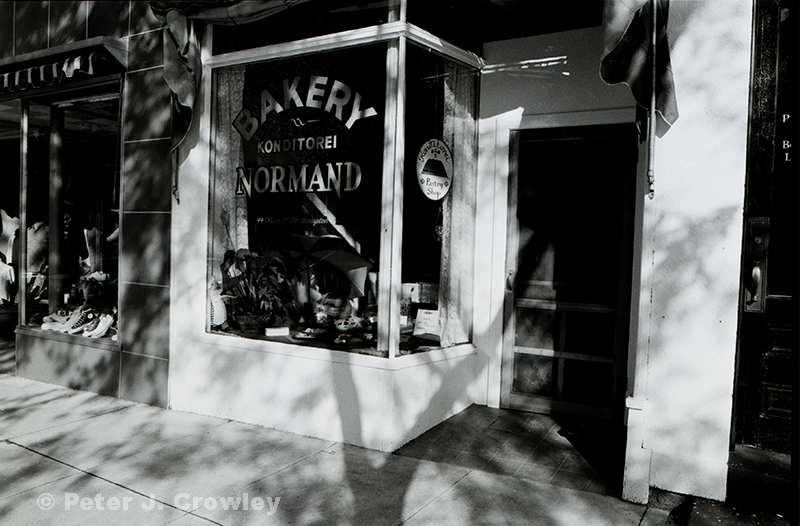 Always time for a cookie, a scone or Portuguese Sweet Bread strolling Fox Point in Providence in love. But those days by the bay on cobblestone streets a memory that has burned off like the morning fog. Another time another place. 
Today there will be new memories that will burn off like the fog by a new bay. Today I'll visit the 80's a time of process, love and a hope for a highlight. Peace
peace pjc