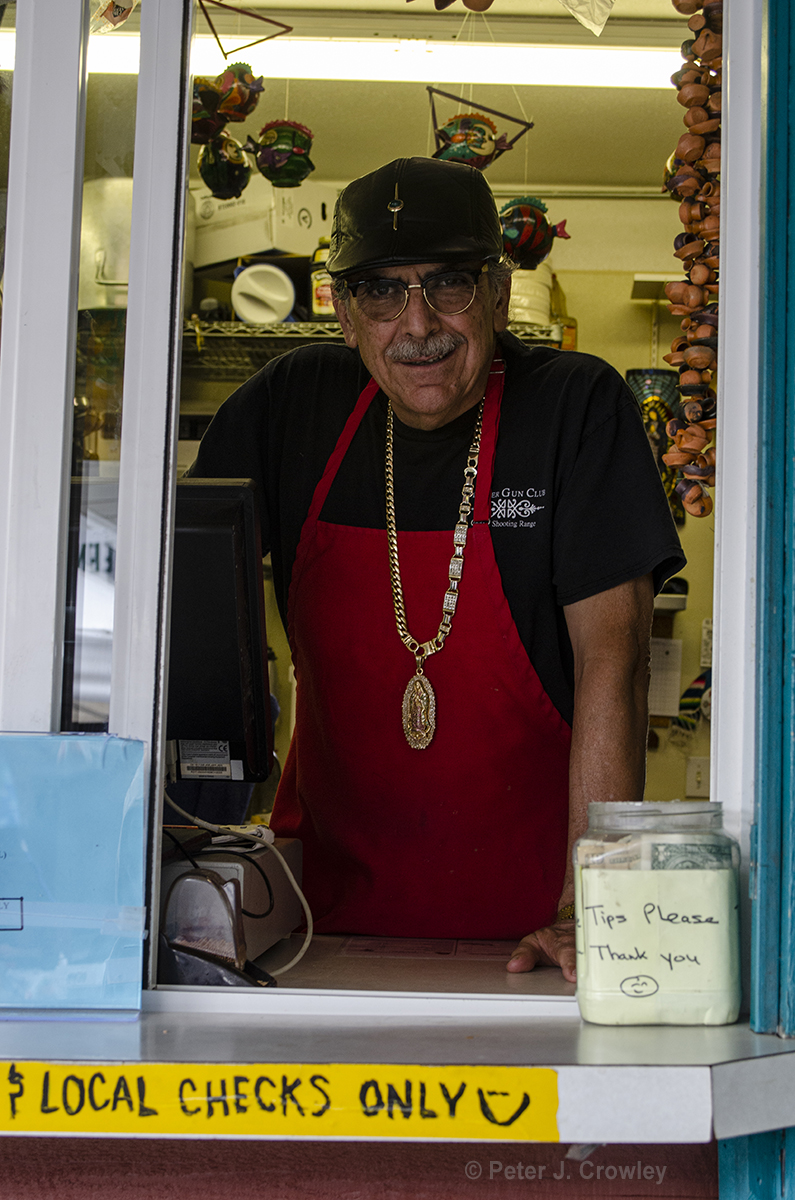 A bowl of Pozole just delicious and a great subject at Los Tulenos July 16th 2021.
Spinning wool at Iron Wool Works June 24th 2021.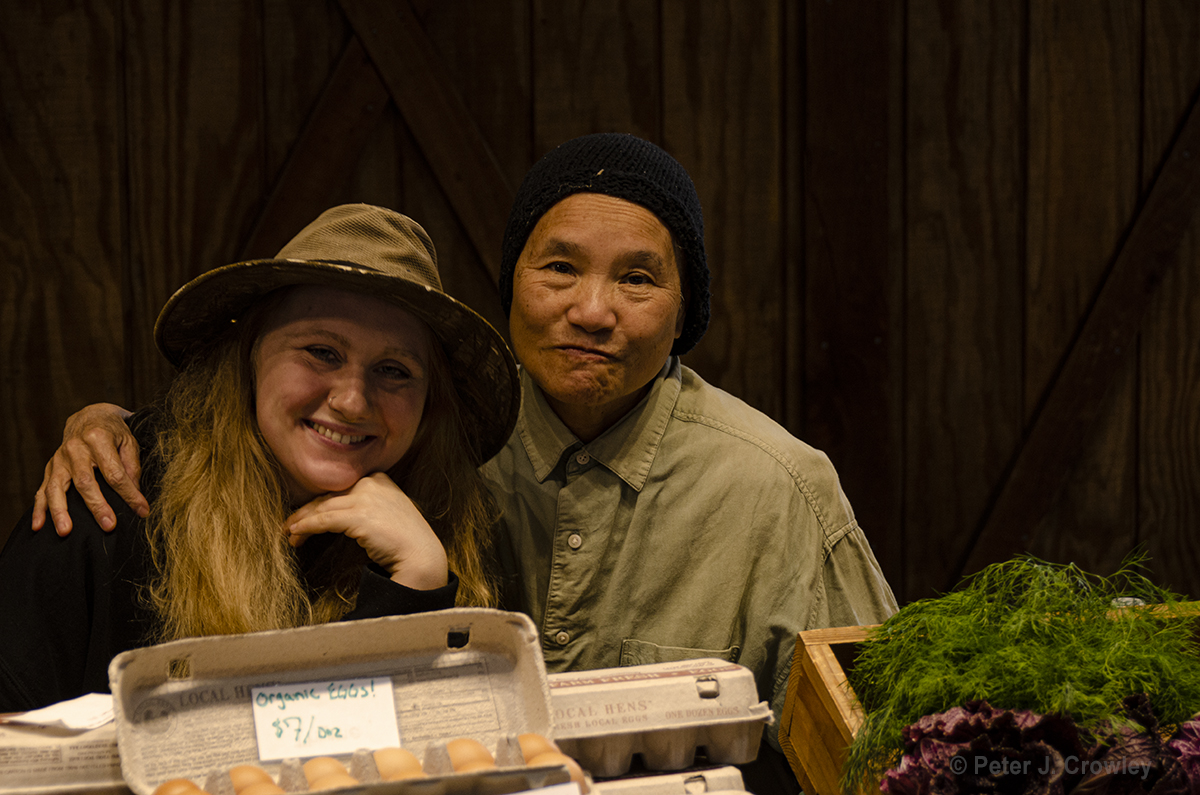 July 16th 2021 These two were sparkling laughter raining on all as I made the images.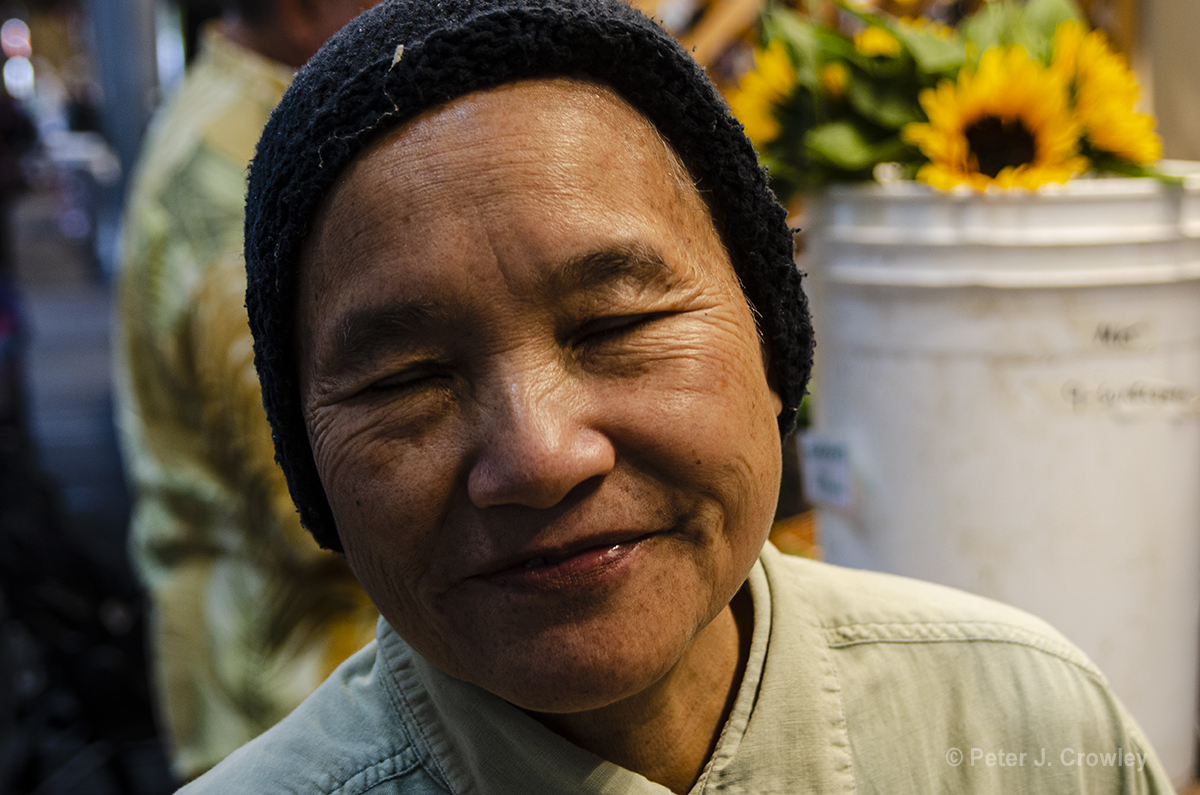 July 16th A warm story she is telling me as her mind is fills with memories. We share a moment. 
Pausing for a portrait in between laughs and memories. A tough decision what to post?  The answer was use 3 of the many shots I made.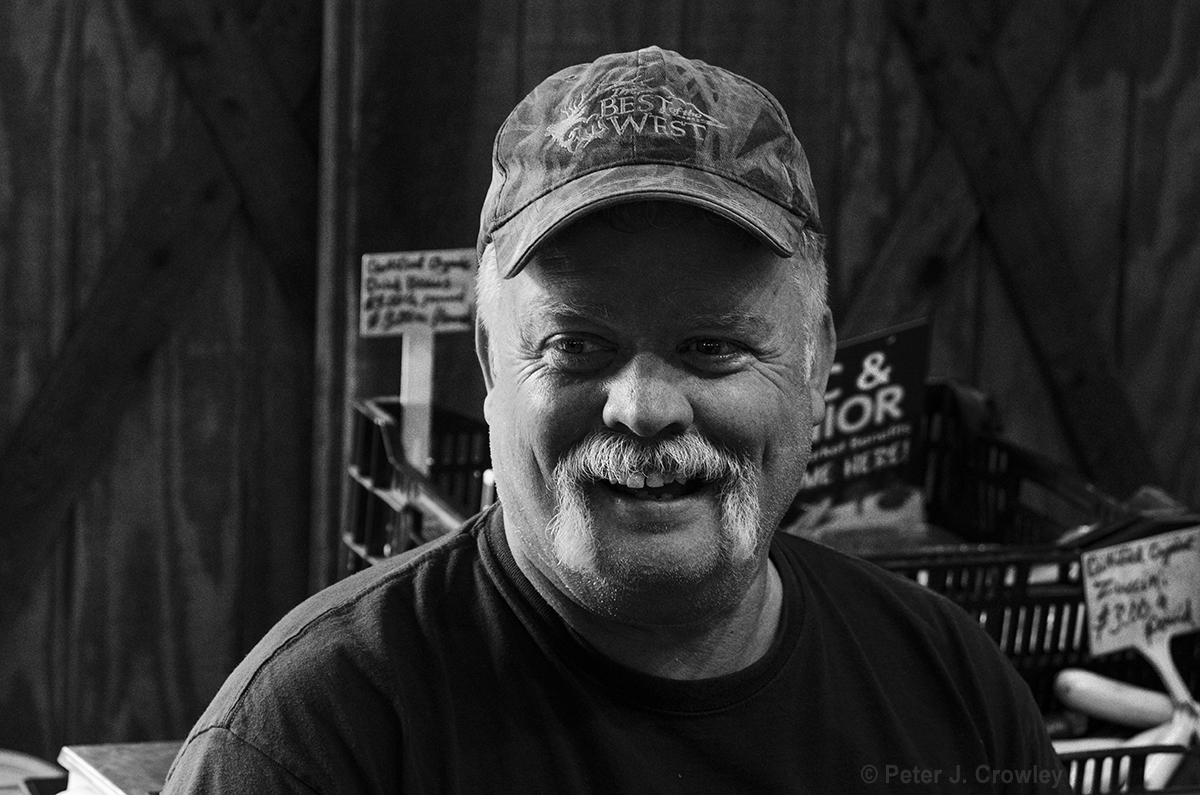 Me you want a photo of me. Yes I do an image made. I'm pleased and hope he will see this and feel the same. The image always the image no longer shooting for publication I neglect to get names.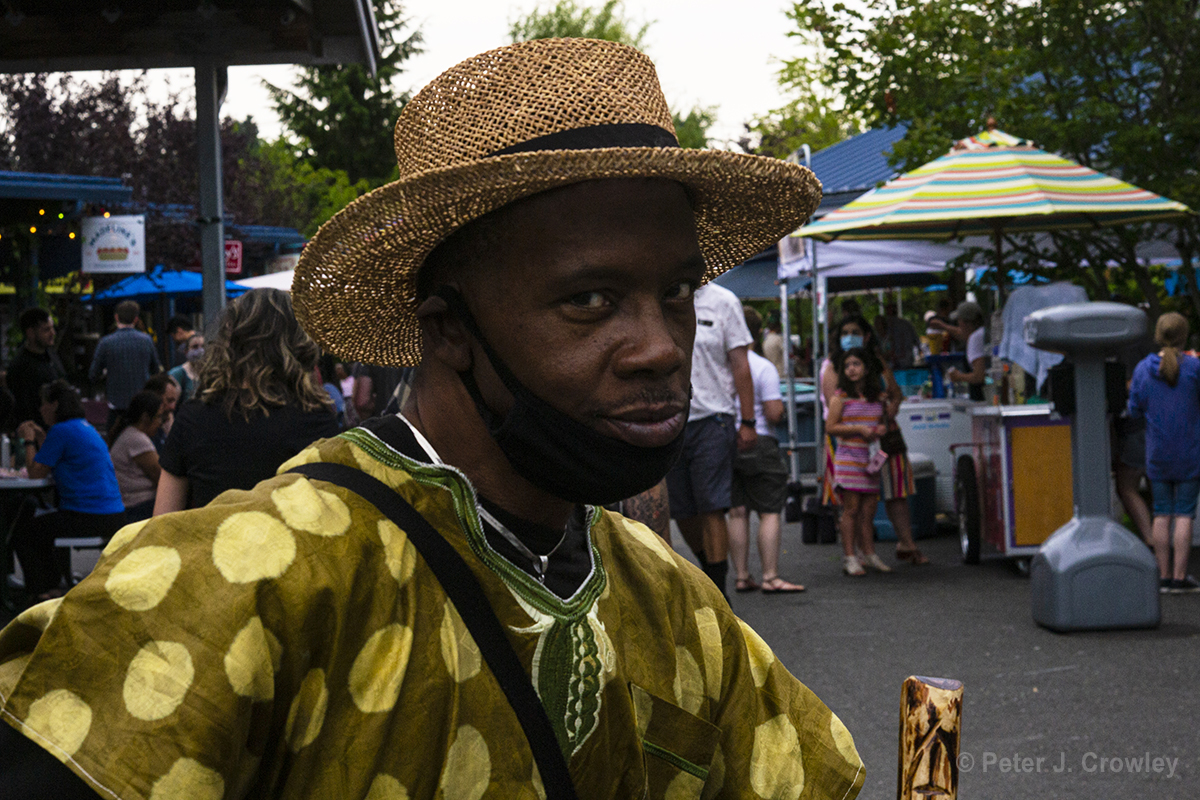 July 31st this man and I struck up a conversation Jazz, photography, art, life. There is a bit of ham at the market he laughed as he was "Styling." We chatted as friends picking up the banter from the last time we spoke. Like an old friend who I had never met.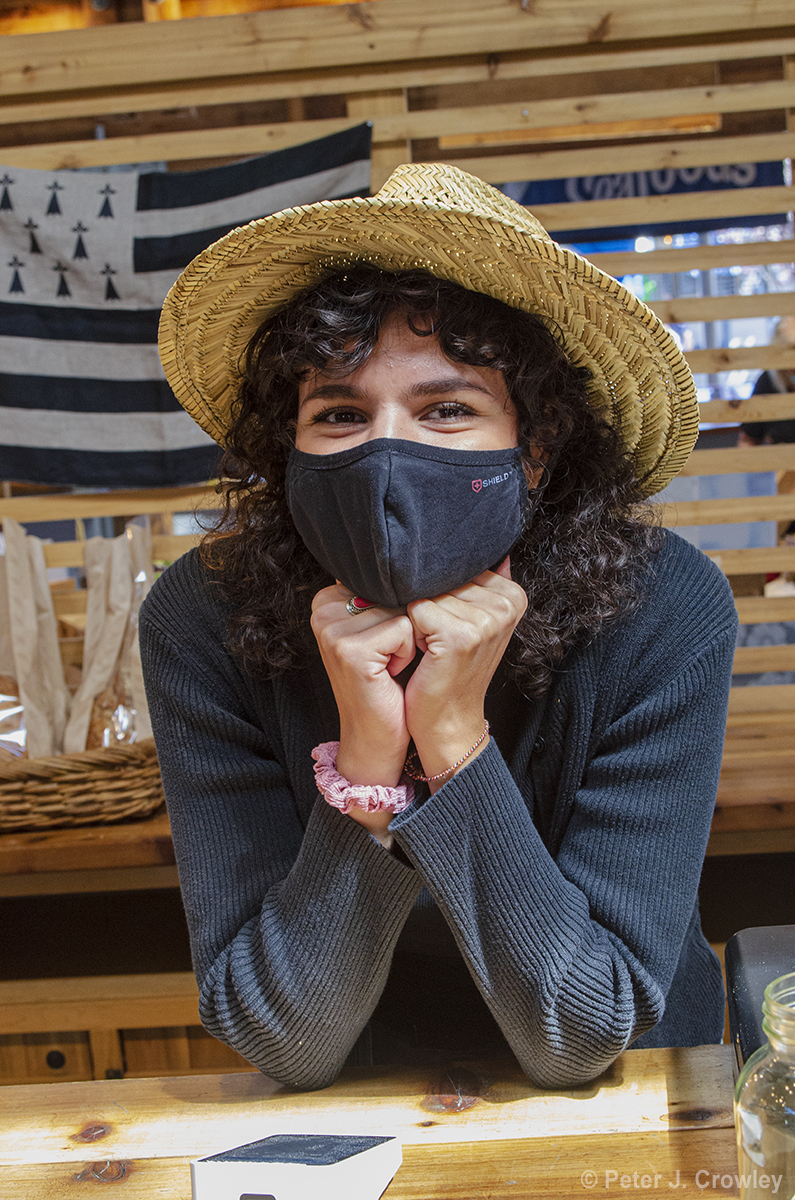 Eyes isn't that what it is all about? My first visit to the farmers market June 24th after a long cold winter of no travel out side my apartment it was spring. I could go out and make portraits of people, portraits of life. Evan in a mask these eyes have so much to say.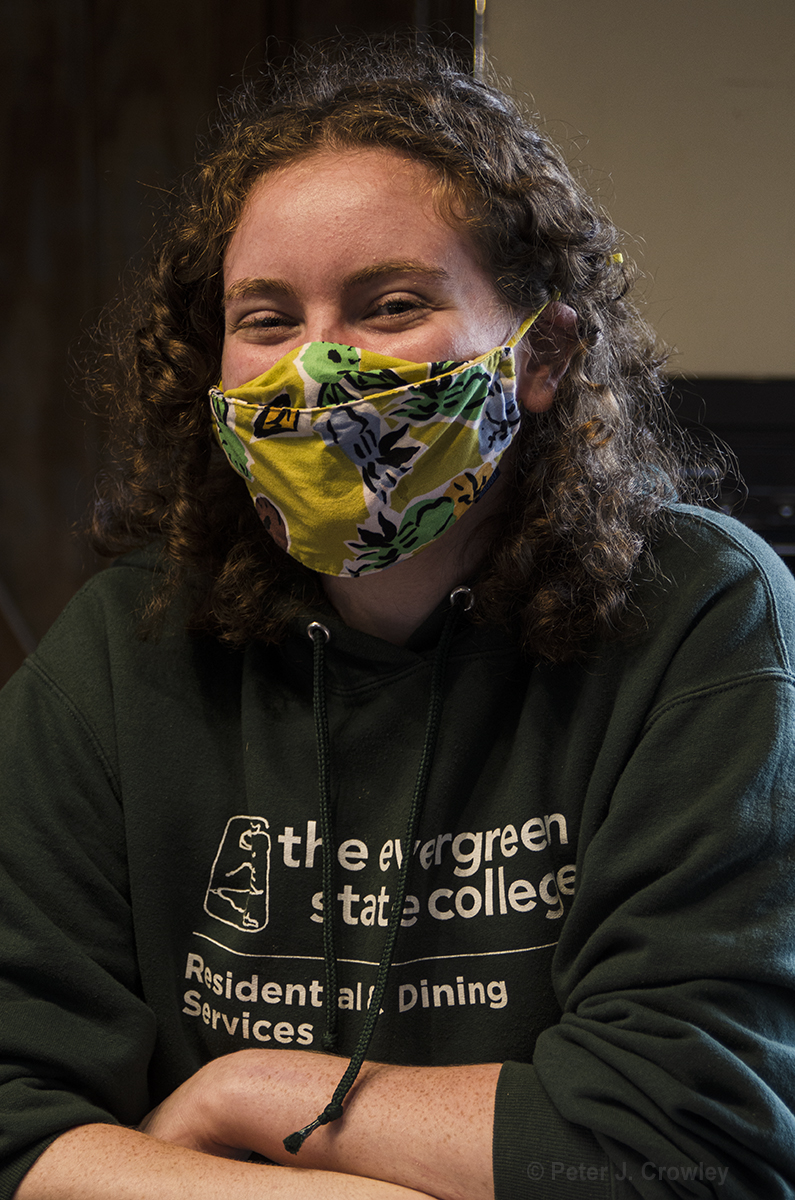 July 16th Emily Jack at OlyKraut.com. The light at the market is low but my subjects burn brightly.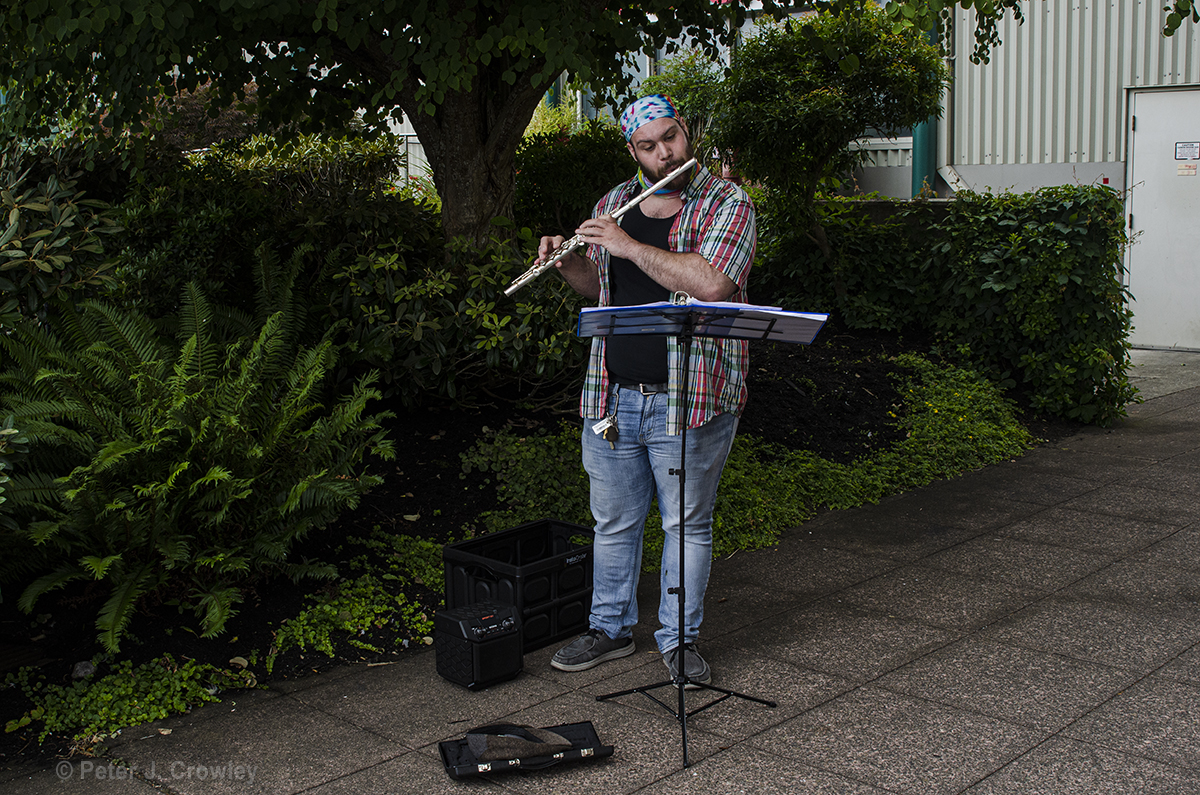 Across the street he stood and he played real good on his flute for free. Altered quote from Joni Mitchell. Basking is a hard way to share your talent we stood and listened he was very good.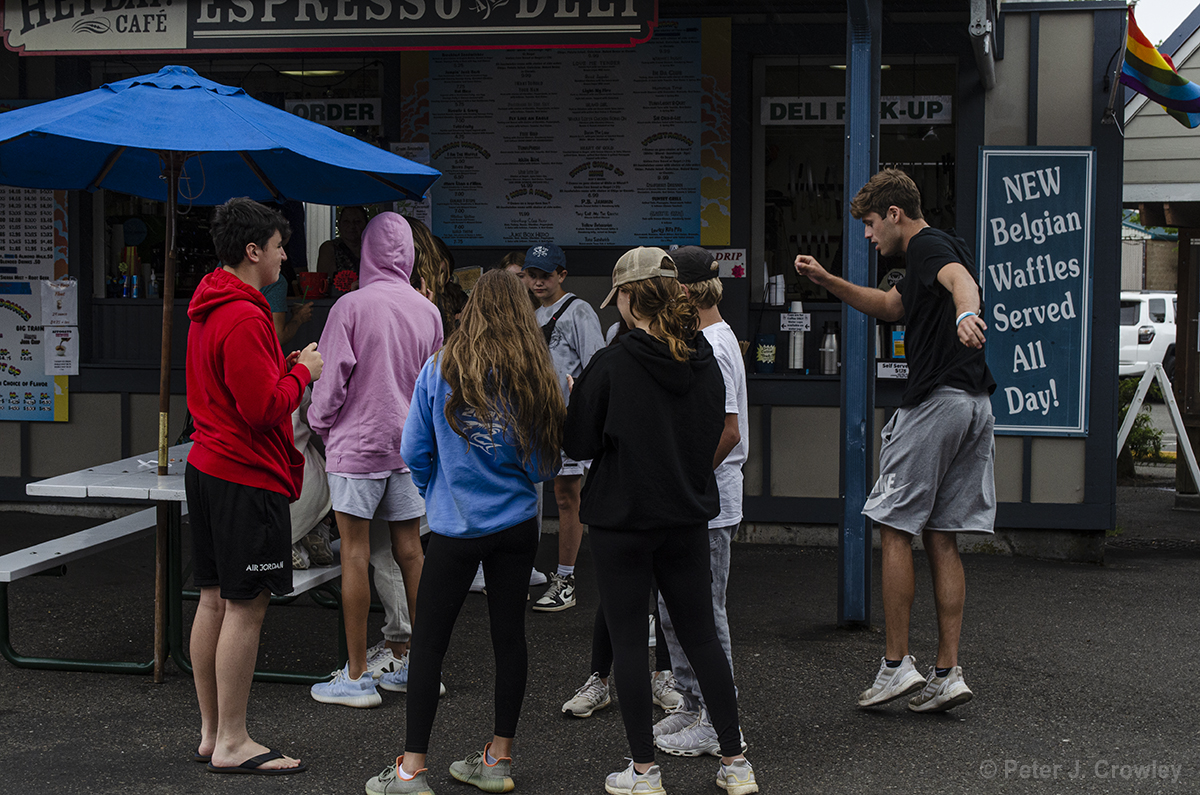 Be it 1968 in my youth or this summer the mating ritual is the same. A bad composition cutting the feet without negative space but I was lost in my feelings of youth. The image happened quickly and was gone much like youth.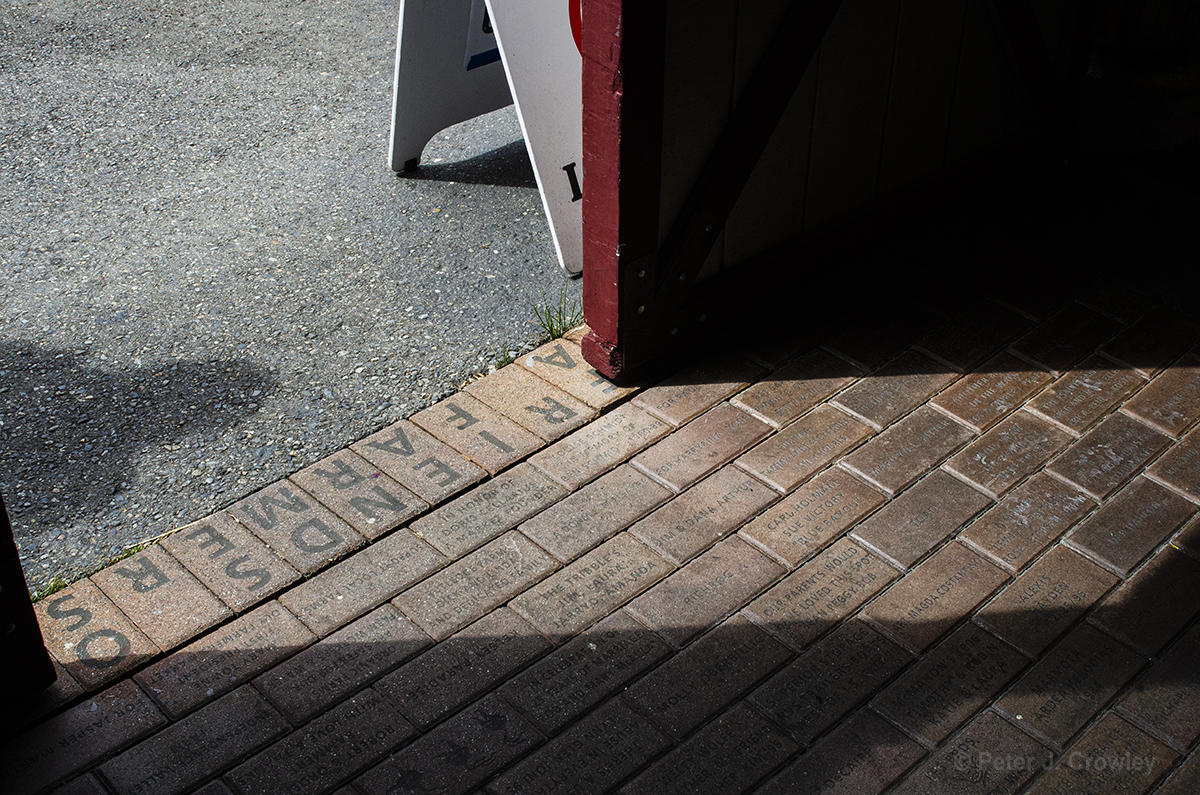 Entering the market are bricks engraved with the names of market supporters. Those who back this island of humanity and peace. Thank you everyone my creativity grows with each visit and the food is grand. peace