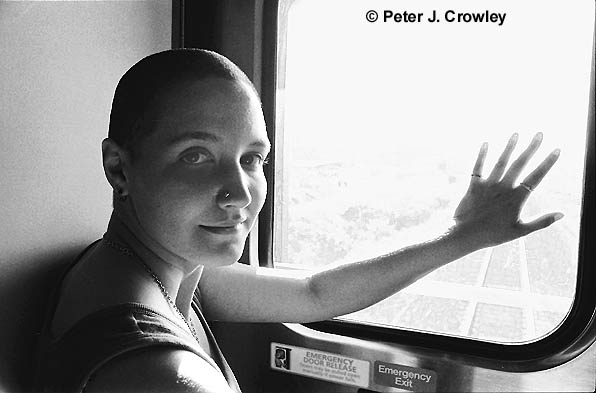 Well I have wandered around this train trip for months now sometimes chronologically and sometimes just wandering. Lately I have been at a loss for words. Those of you who know me may find that hard to believe. There will be more images from the journey perhaps some of the non people images intermingled with new images and re thinking thoughts that have been thought before.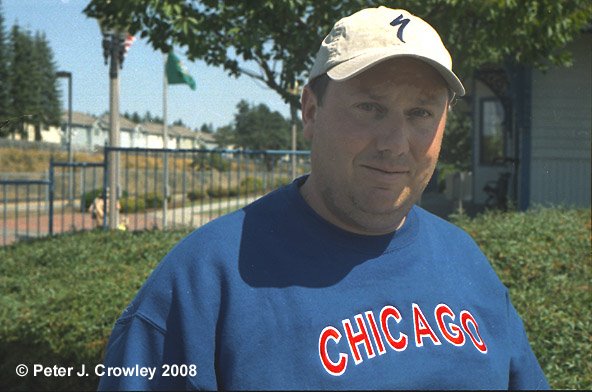 August 17th we arrived in Olympia
.
As I scanned this image today I noticed the Chicago sweatshirt. One of the first building blocks of the Amtrak community began in Chicago. Union Station a large food court I sat at a table and struck up a conversation with Rick. "Where you headed?" his reply Olympia "me too." He said "I'm going to my brothers wedding on Sunday." I said "I'm going to my daughters wedding on Sunday." Long pause……………………………………..
Are we going to be related? No just a coincidence, just a beginning to the westward journey. Rick assisted on lighting of the top photo here holding the fill light as we bounced up into the Cascades.
enjoy pjc

Photographic Art Portraits in Studio