May 15th 2015 a stroll through the neighborhood. B+W digital texture the rings of this tree the rings of life. This may be the first image I have made B+W digital that I am happy with. A necessity for my soul. Color is fun but I see in B+W.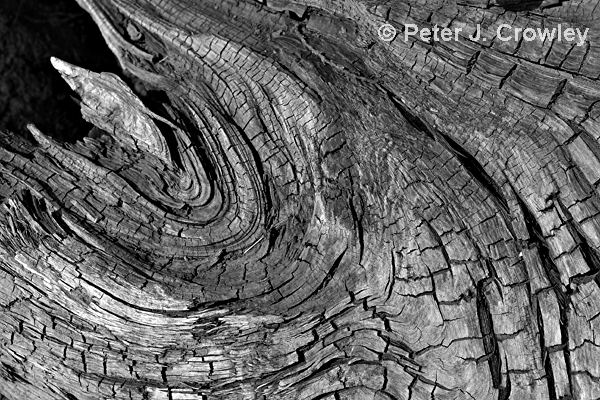 A poem from January 19th 2002.     
The Edge
The edge is near, but never present
you  stay close to it
Speak with it, listen to it
The edge is your inspiration and you greatest fear
© Peter J. Crowley
peace pjc
Photographic Art            My favorite flower my favorite color transparencies.