Ann Chuk smiling here as she passes out raffle tickets winners. Her smile and the support of many volunteers has lit up the fields of a farm in E. Woodstock Ct. for 14 years, with all the proceeds going to
Camp Quinebaug in Killingly.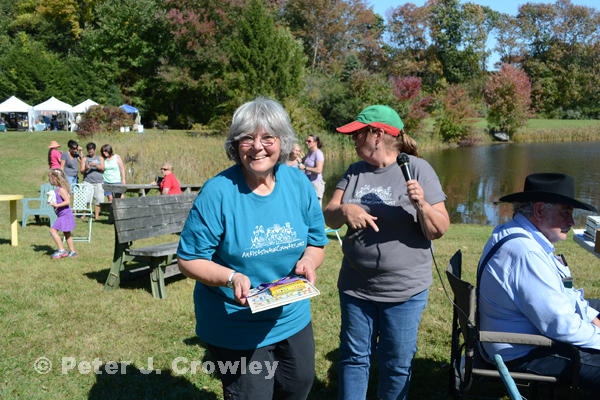 This years show was dedicated to Arnold Prince who was always there teaching the children who have their own show in the barn. He would bring one of his sculptures made from bent pieces of wood here is an Eagle Arnold created.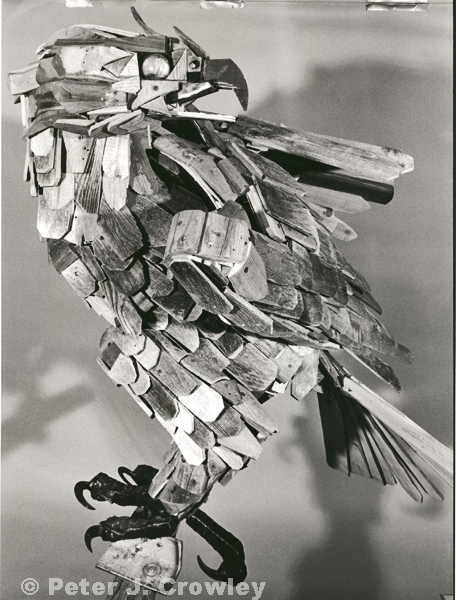 Some of the Artists from this years show.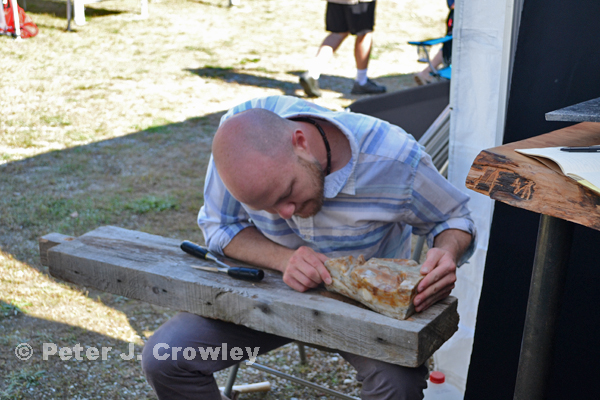 Zaliah Zalkind Stone ware.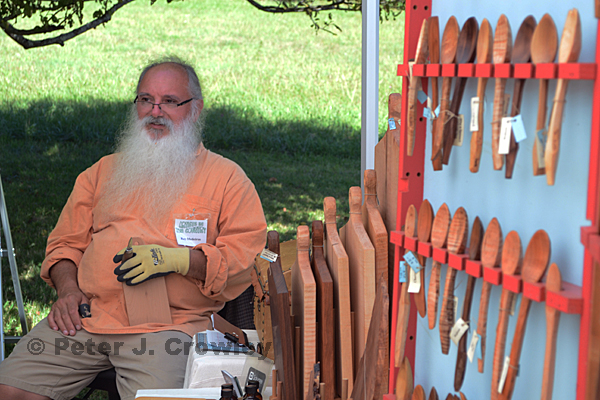 Raymond J. Medeiros
There was music, poets, food, and fun for all and of course there was the Country.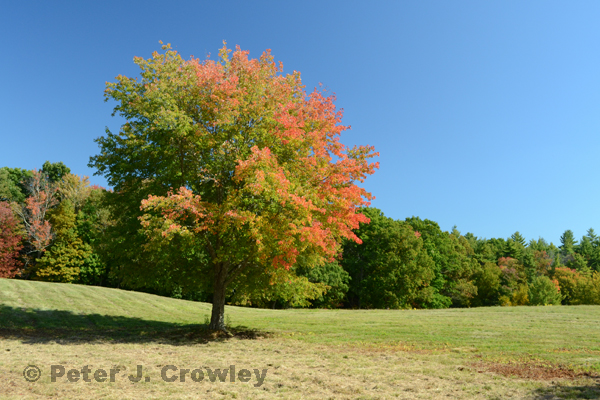 peace and creativity to all pjc
Photographic Art