Train keepa rollin all night long! Last summer I was the voyager this year the destination. From flagstaff Rees arrived on this train Saturday evening.  [click on image to be transported back to Flagstaff and a portrait of Rees along with many other train travel images.] Rees rolled out to Oregon yesterday after three great days of shooting, wandering and eating.  Just back from the train to LA and New Orleans Carl, Rees and I met at Guido's Car Hop for lunch.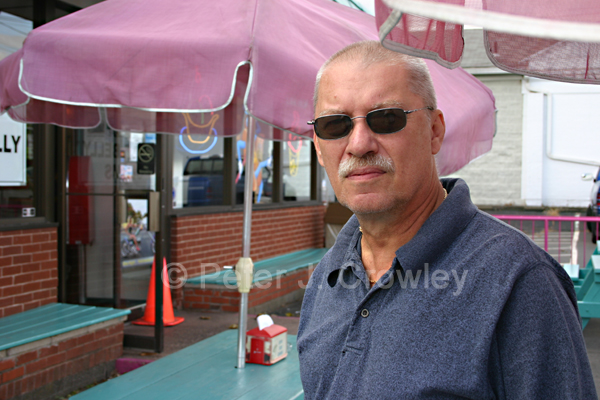 The food was great as travelers, old and new friends had a laugh. Well enough of a vanilla travelogue.            enjoy pjc
In Sight Photography silent auction Gallery Exhibit online and opening tomorrow night, Oct 2nd. It is a great show and a greater cause.