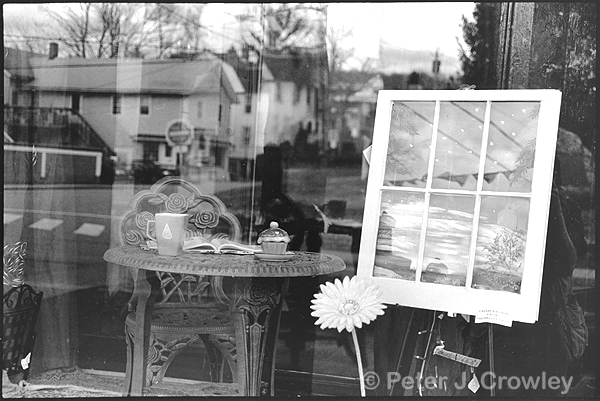 Great coffee, art on the walls two of my images and a piano very cool! Image made on the 21st of March on film. Window of Higher Grounds 70 Main St. E. Hampton Ct. from my "Layered life Series. Stop in for great Java but not Monday see link for details.
  I'll also have a piece in The Funky Egg show opening Friday the 6th of April at The Gallery at the Wauregan 200 Main Norwich Ct.                                                                               enjoy pjc
Photographic Art New image here of the digital variety
The Manila Envelope Spring Edition is out some of my B+W is there. Art Poetry, Essay's, Fiction and more check it out.