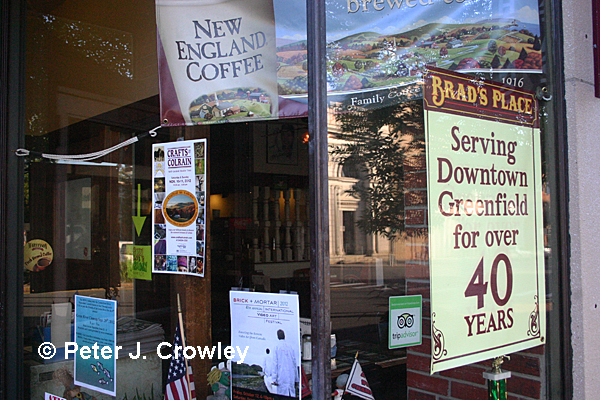 Brads Place 40 years of a cup of Joe, Breakfast, lunch and everything you need to know.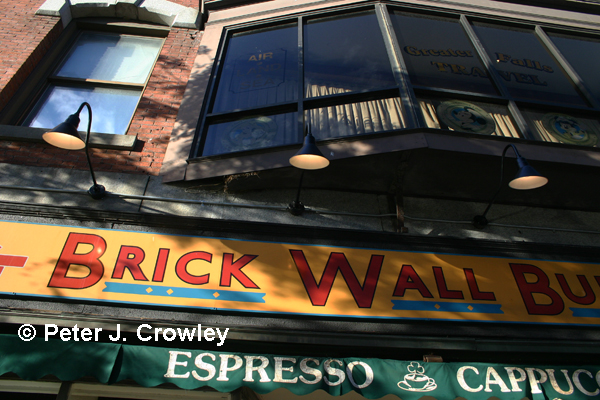 Great signage artistic and inviting. A brick wall and Espresso and three lamps. enjoy pjc
Photographic Art The Barn in the post is for sale at The Annual Insight Project Auction Opening Friday Night but you can bid online for the whole month. But the prints are so much better in person and October is a great time to be in Brattleboro.