My last 3rd Thurs.My new digital lift begins in the dark on Main Street Willi. Starting here with Jeffrey J. Francois hamming on the Harp with one of Patty Tuite's bands. Sorry Patty I didn't remember you bands name.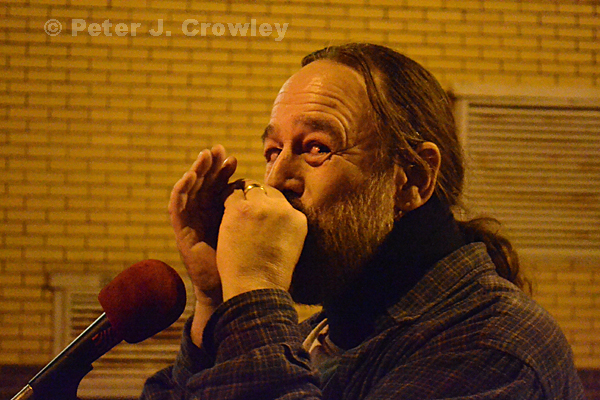 So where's Phil? I think I'll check the beer garden. Here he is still day light.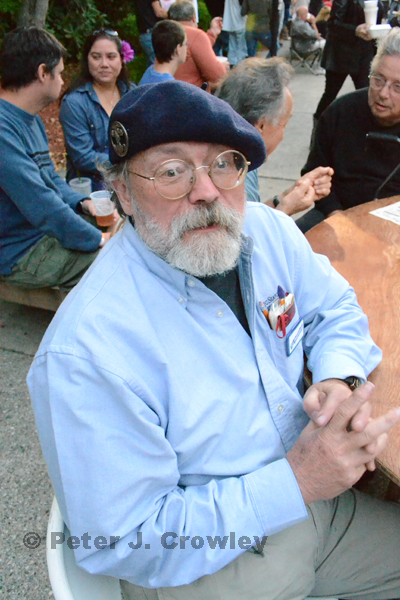 And sporting his new green hair is Ernie Eldridge. He doesn't have green hair really but the vender behind him had bright green lights.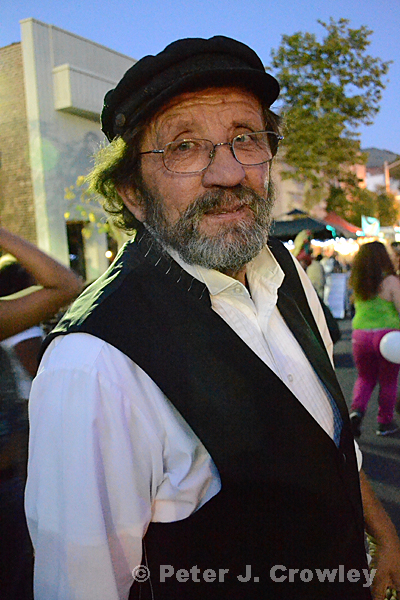 More to come from my final Third Thursday and soon from Olympia wa. peace pjc