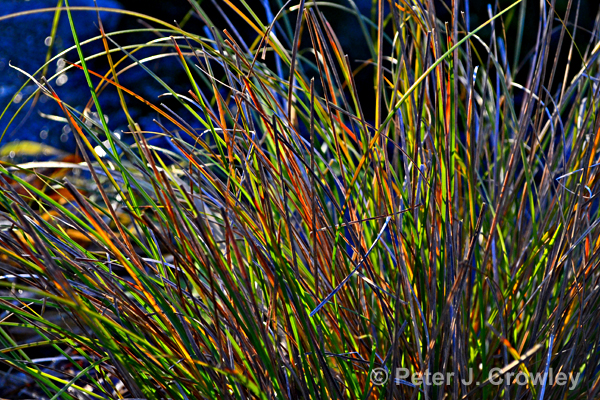 After my Eye Exam at Olympia Eye Clinic Dec. 31, 3:45 I walked out the door across the lot to my daughters car. Oops it wasn't her car maybe the bright sun or the drops. By the door was this small fountain basking in  the "Golden Hour's " wonderful light I played with it as the light danced through the ornamental grass. Happy for auto focus because of the drops.
So 2016  will bring changes here a year of time travel as I review and scan my favorite work from the last 42 years. I hope to have a film scanner soon. Arranging my finances to afford the new device. Thanks to all who have recently purchased a print, my book only about 20 books left. If you don't have one of this limited edition get one soon for your collection and to support the next book. Prints most on site are available click donation button to Pay Pal add name and address and print name or date published. Prices
enjoy pjc
Photographic Art  New color.