A Life in Photographic Art my second book
Negotiation on socks, snacks, lunch, the bath….. pretty much everything is a debate. Actually Grandpa it's………. on the phone with Kirsten, More cheerios, no have some other food, I'll have some more cheerios  then real food. No some protein. "Ya mom that's the deal!" I sit laughing the debate continues.

  Having lunch at The Spa I was joined by Inara and her best friend who had eaten and had little interest in being here on a sunny day. Come on off to another adventure.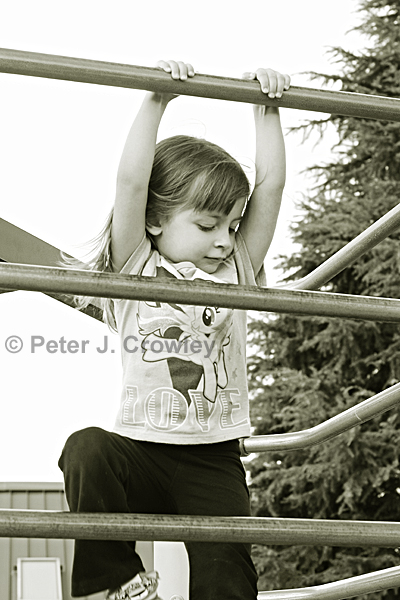 Sept 4th Loving climbing in playground at Percival Landing. Sat. Jan. 30 we were out going to the Farmers Market. But Grandpa lets walk over to see the crane. The crane at the port has an elevator for the operator to get to control booth it is very tall. Nine sets of two tires on each side. We walk down the dock, shells flowers it is spring so the crocuses are blooming. Lets go to the playground. She swings, climbs meets a little boy and shows him how to slide down a curved poll. To the farmers market ?? Can I run and chase the gull off she goes into the very wet muddy field. Shoes sucked off her feet muddy socks a near melt down. All is well we head to get a treat and warm feet. A Mocha and a scone is my plan. Grandpa lets go there I have been there and like it. Budd Bay Cafe a very nice restaurant. She asks do they have pizza? No how about a salad? Sitting side by side in the window we talk about fish, wolves, shells. A flat bread salmon sandwich for me. Inara looks like pizza she has a bite likes it wow cooked food with fish melted cheese almost sauce. She likes it wow. She isn't like Mikey from the 70s TV ad very particular about her food.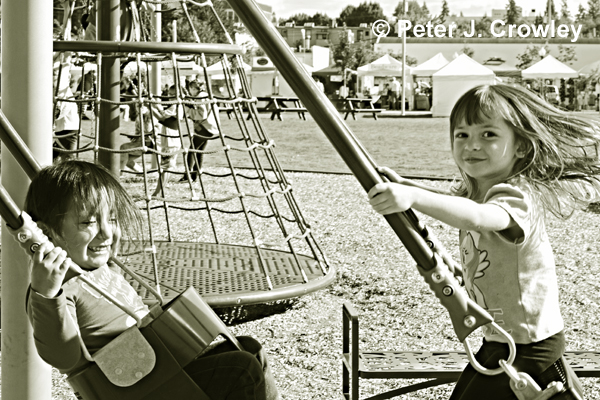 Sept 4th with a friend she just met at Harbor Days. Her friends Parents have a booth selling clothes we visit the booth and her folks say sure she can explore with us very fun. Making faces, looking for fishes climbing running a full day.
Christmas morning Grandpa your friend Tom sent me a big frog. She is delighted.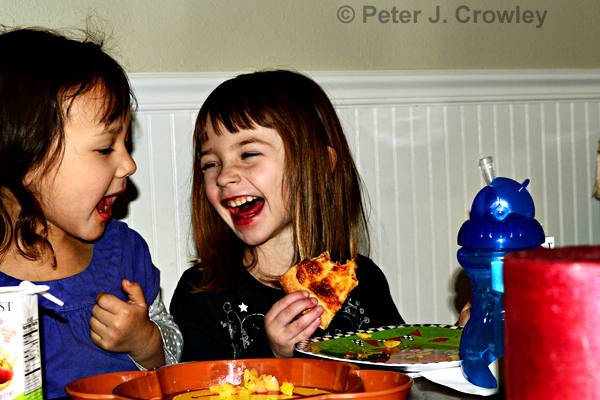 I'm Four isn't that cool, or is it silly? Pizza, and a Raw Cauliflower, Strawberry, Red Pepper and Broccoli cake grandpa is quite a cook. So many things happen hard to keep up.   enjoy pjc
Photographic Art other adventures