A Life in Photographic Art my second book.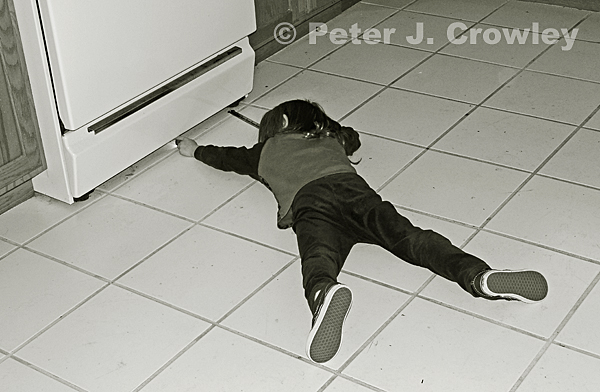 Grandpa there's Macaroni under the stove. 
Yes Inara there is, in fact most homes in the U.S have Macaroni under the stove. That look???? a moment to ponder and a nod of agreement.  We were having lunch at Oldschool Pizzeria  the other day. Garlic Knots or Knot Bread as they are called. An episode of Abbot and Costello happened. What are you eating Tancern? "Knot Bread" ok if you are not eating bread what are you eating? Grandpa it's Knot Bread. Alright not bread but what are you eating? This little banter of "Who's on First" style went on for five minutes Eyes rolling laughing we finished the Knot Bread. The word games punctuate our strolls. Last summer after clamming her and Daddy found a little crab in the bucket. Mom told her they would put it back near/in the sound in the morning. Why wait she thought so she brought the crab to the stereo and put it by a speaker.
Thursday sunny downtown Mom shopping we head for Ice Cream walking down from Blue we visit a few murals hand in hand we call it fingers for crossing streets today she just likes holding my hand.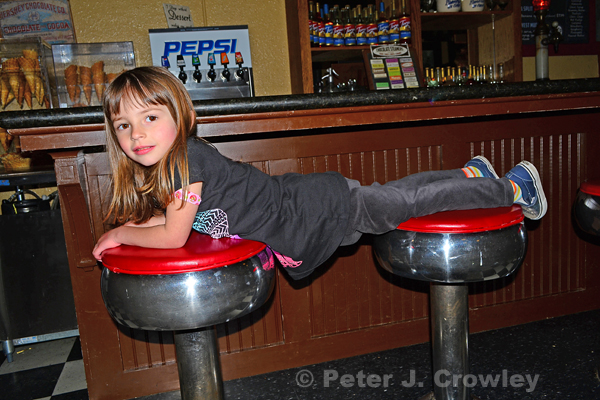 A bit of climbing after Ice Cream at Grandpa's Soda Fountain and Ice Cream Parlor Climbing like running is essential. We head back to the car stopping at Blue a women comes in and says hi that she had seen us dancing up the street. Out to the street mom tells me when she picked you up at school she could hear the whole class howling? Did you get that started? AAahhooo she reply's a man coming down the street says hey I know you sounding good. He knows her from Batdorf's.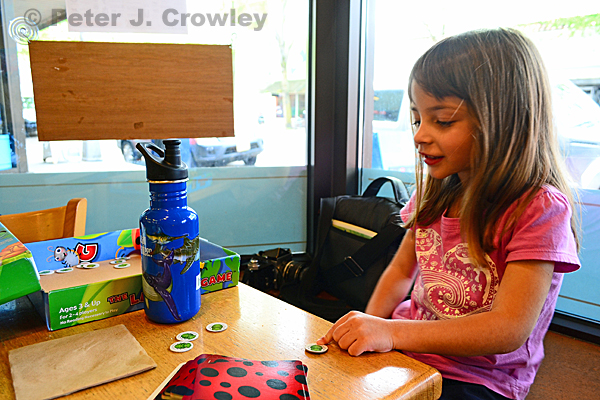 Saturday morning out to Batdorf's early for a scone and a furious game of Lady Bugs. There is a scone in the case two in fact but no one is a reflection. The laughter continues "That's Silly" Back at the table we laugh about the two scones. I say you know we actually got both scones. That Look? When we took the real one the reflection disappeared. A window table, Lady Bug board on window seat a burst of crumbs laughter, Aphids, Praying Mantis's a busy Sat. morning at the coffee shop but. It's me and you grandpa Ally's and Art animals and reflections on to the Farmers Market to eat lunch with mom we howl to find her. Some dancing and carrots eat 3 more and a treat. Cotton Candy? Dancing and a cotton candy search. Ice cream is a good substitute. To the South Sound Estuary. This adventure to be continued.
Photographic Art Arts Walk April 2015