The historic tree down the street a subject often shot. Like Arnold Prince told me the figure is in the stone you just bring it out. The image was in my head but hadn't been released. November 5th I saw it at last. 
I stood in the street drinking coffee as the tree and clouds shared many moods.

Brilliant color from nature and my minds eye.

Dark, cold stormy this Giant Ent had tales to tell. I listened for over thirty minutes. The thoughts warm sepia bringing comfort to strong dark, cold and stormy.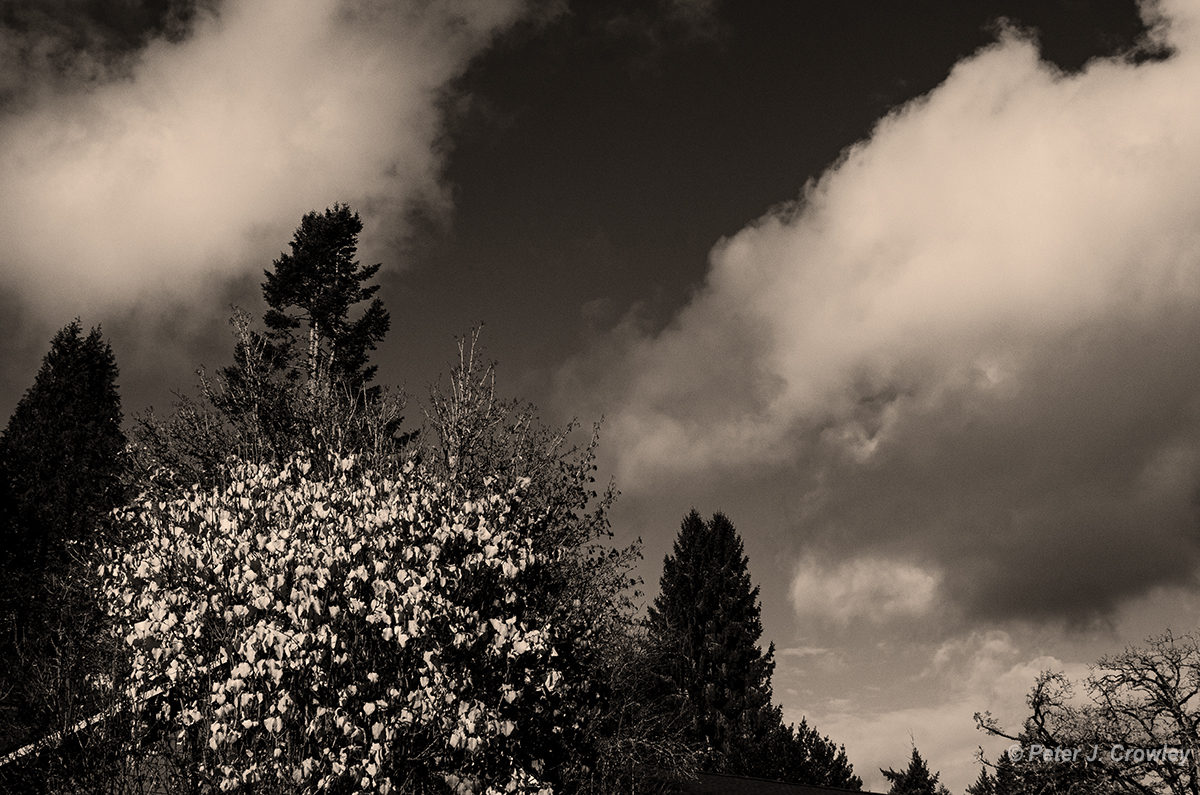 The sky provided rapidly changing frames for me to create.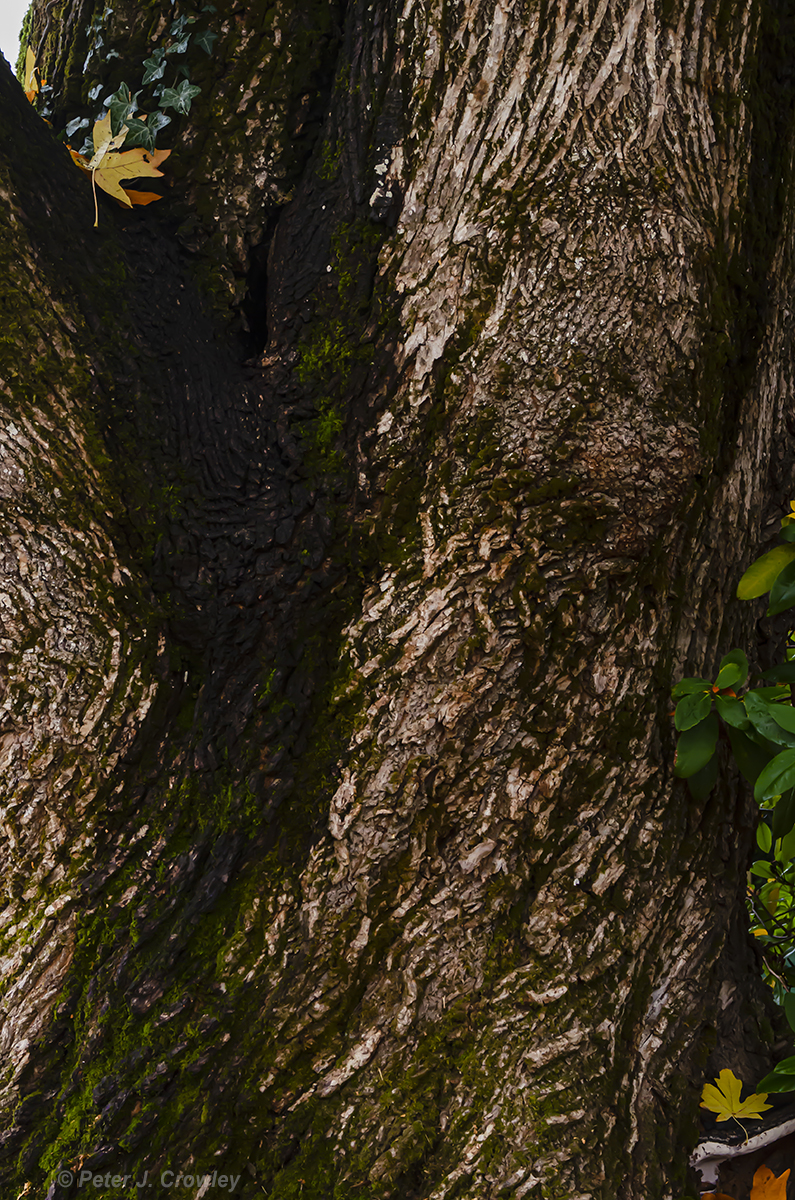 November 3rd another favorite hard wood of mine. Maybe it is their age or that there are fewer out west than in Connecticut.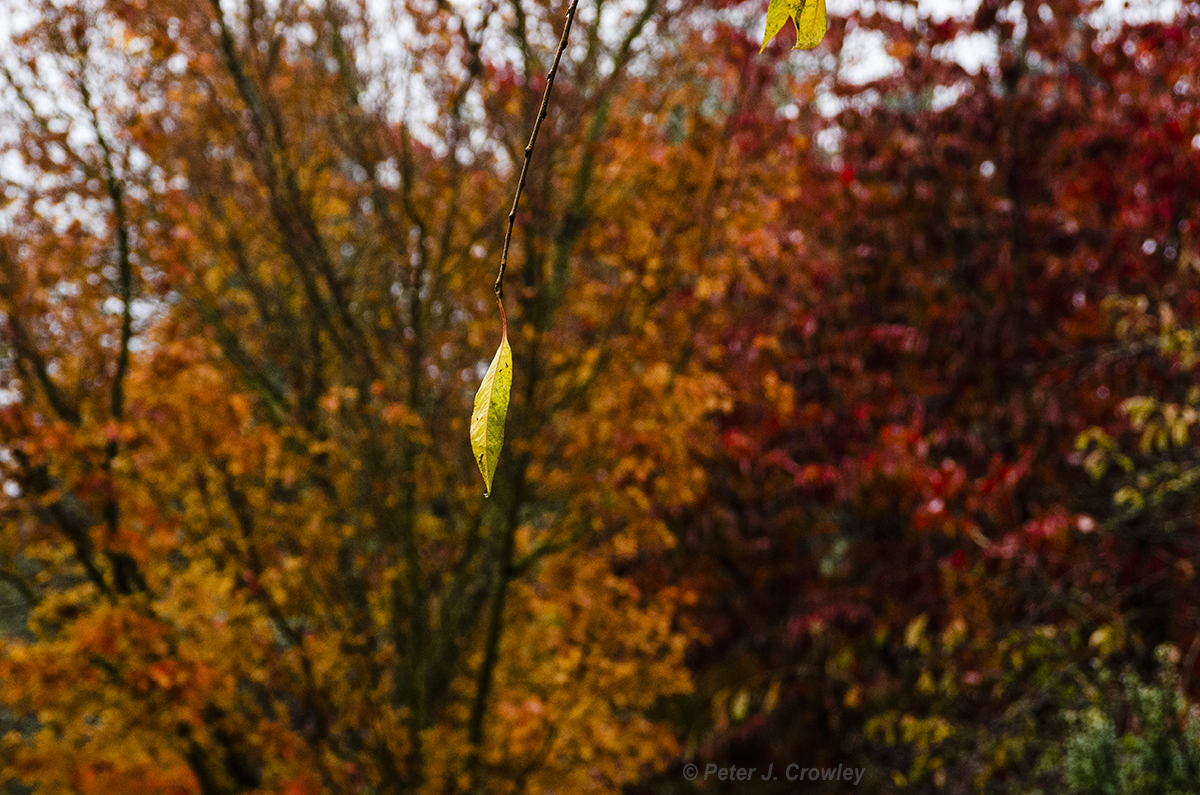 Color s
urrounds

the last leaves.