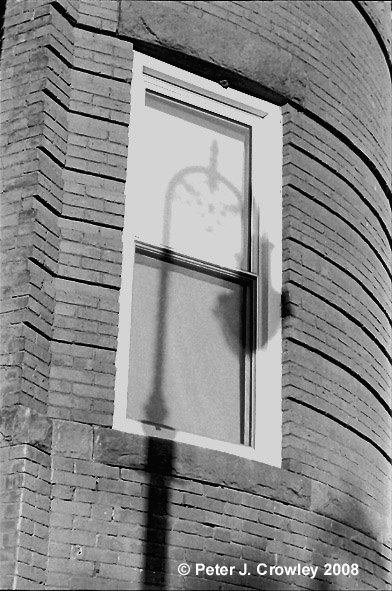 December first late afternoon light casts shadow in Manchester New Hampshire
.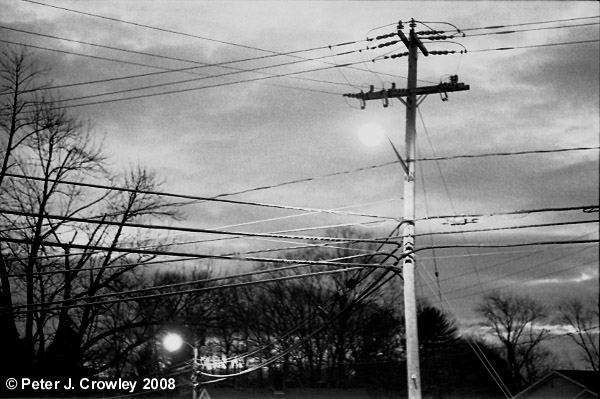 Last light augmented by street lights Coventry Connecticut
.
As the year of 2008 wanes I have no resolutions. Light the basis of my work fades, casts shadows not Black or White but shades of gray etched in silver, a negative reversed to a positive splashed onto paper. An individual emotion expressed shared yours, mine? A moment in time held still forever, for comment, commentary, passion, pleasure. The highlight sought the shadow found. A muse to hold for that moment before the light changes and wisps away the thought rushing on to the next new experience of creating another passionate observation of humanity of that moment, that rectangle, that reflection, that light. enjoy pjc

Photographic Art

Sometimes the muse is a women, sometimes a flower most often it's me.