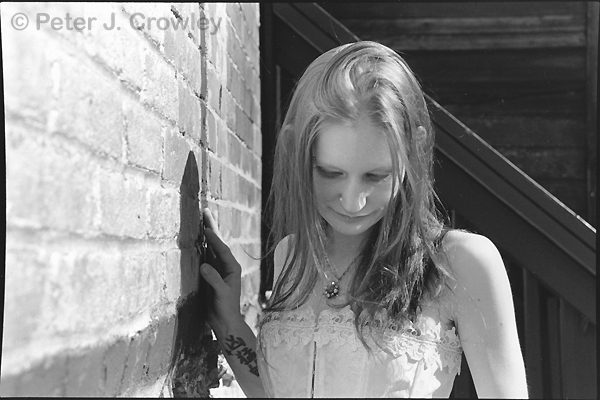 End of the strip of negs, and an not straight cut leaves a curve on the black border. Enough of the tech. Just thought some of you might wonder.
Quiet eyes, sad? avoiding sun? Another ambiguous portrait of me or her or you? Look around the site a click on Photographic Art    Here or at the bottom a scavenger hunt through my eye, converted to your Angle of View thoughts on images what you see what it says to you or me.                              enjoy pjc
Oh and a click on the image leads you down another path.