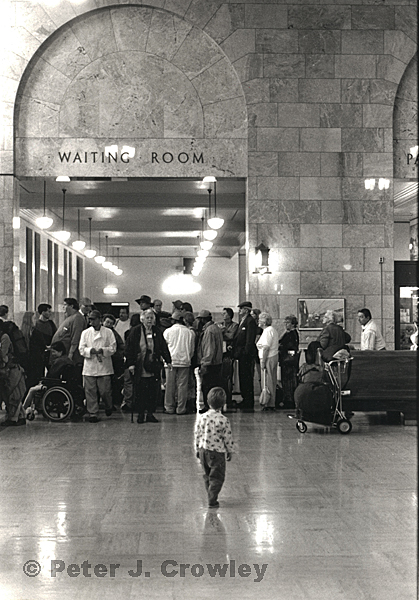 Telling stories, creating emotions. The little boy looks across the waiting room to a grandmotherly women in line. She doesn't know him the emotion I create here is of fear and being lost from the point of view of the boy. That is the story the emotion we have all felt at one time or another. enjoy pjc
The real story is the boy isn't lost at all by stepping to the right I did not include his parents who were five feet to the right as their son took in the view of this magnificent old station and by composing [not cropping] the image to tell my tale, to create an emotion for you to add you story to the image.
Photographic Art Amtrak Abstract
A part of Fragments of my life the Amtrak Travels perhaps I should list the fragments? Thank you who have been commenting here.