In transit.
On foot, a bike, a bus everyone is rushing along. Metaphorically we race along in our head on the smart phone, computer we travel. I have been called a motion/emotion photographer so I observe the motion creating a downtown tableau. I wonder where is everyone going on the streets and in their minds? Perhaps I wonder and ponder too much? I'll give it some thought and write more later.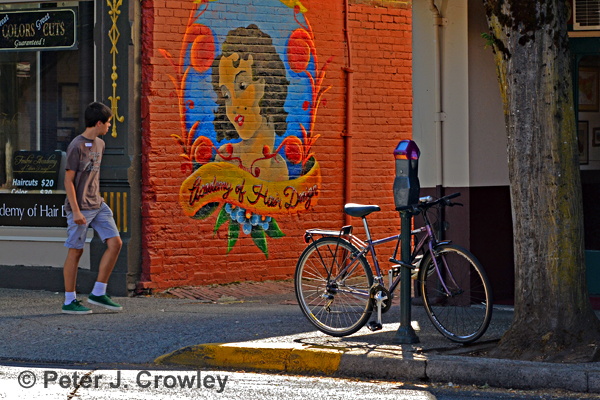 August 25th Capitol Way downtown summer light.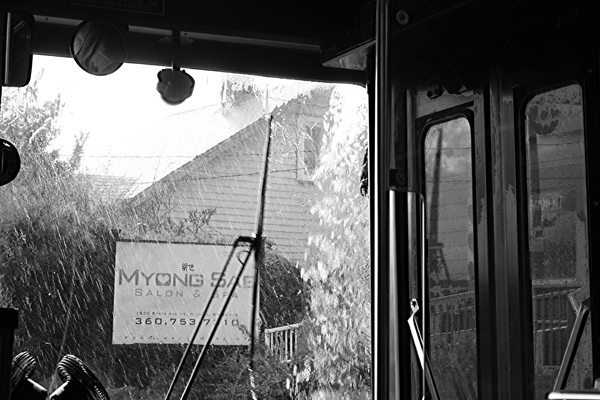 On the Bus during a heavy downpour, errands run dodging showers just another day in Olympia. A day where the bus schedules and showers cooperated to keep me dry.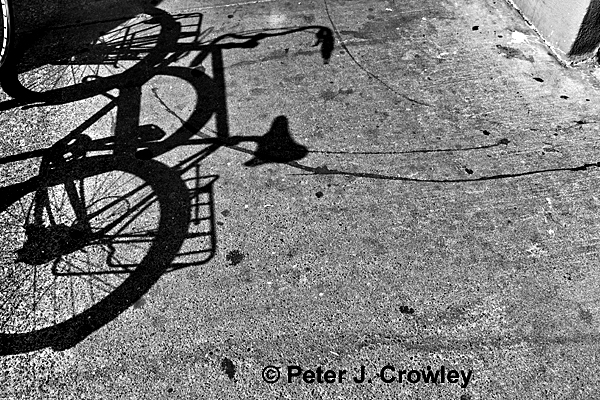 Parked on Washington Street getting a Tat or a coffee. July 21st 2015
enjoy pjc
Photographic Art    2008 Amtrak On the road to Financial Insecurity