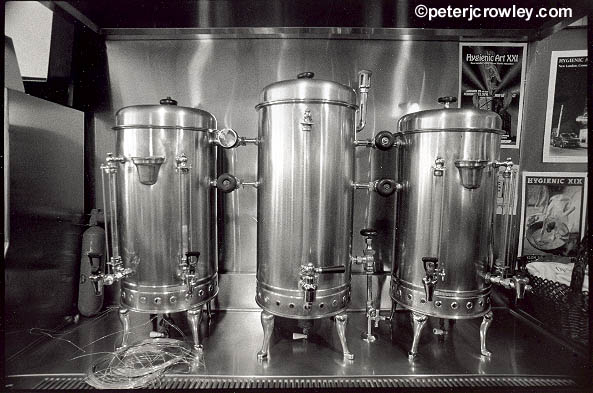 Rain today here in Ct postpones Hollywood at Boojumhaus till next Sat. evening.
peace pjc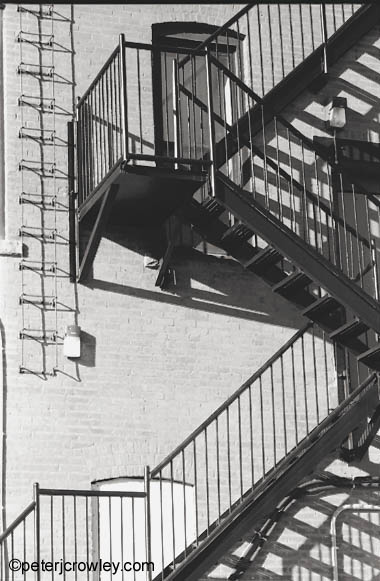 Norwich
I've been in Norwich for 5 plus years and watched as downtown has changed. There were up time and down times. This image is of a fire escape on The Alice a restored building on Main Street. Empty for the first 4 years it now is active with tenants. I often am accused of having a negative outlook. [no pun intended] As I look at this building some days I feel the stairs are going up sometimes down. This is the second old struggling City for me in the last twelve years the first produced a book. What Norwich will yield is still on the stairs unsure of whether the stairs are going up or down. Which way do you see the stairway going?
Willimantic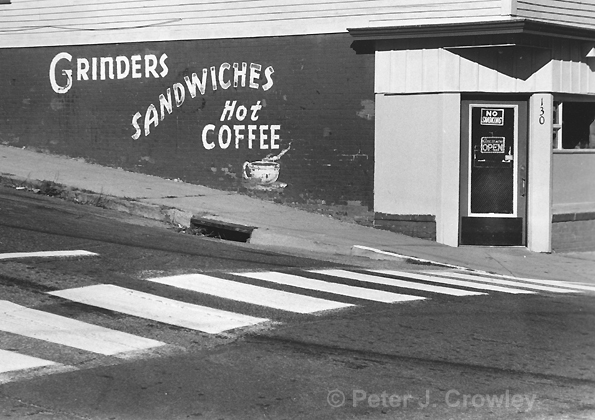 Many walks many fine destinations or just walks.   A first book solidifying direction.
Brattleboro  alluring on so many levels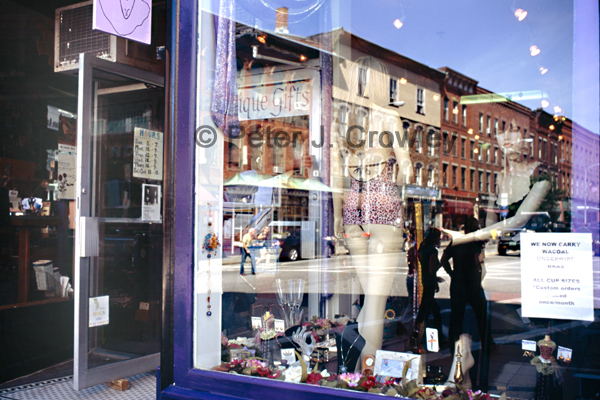 Brattleboro oh how I loved you from afar sunny warm afternoons occasional morning light I was tempted but you had a cold side that my body and soul could not abide. Image thoughts added 2-28-16 as I edit images.
Willimantic, Norwich, Brattleboro, The first two I've lived in and worked on the "arts" led revitalization. Brattlboro is that the next stop? As a frequent visitor since mid summer I have been documenting my visits or a better way of putting it is I have been creating self portraits of a small city. Self portraits of the way I want to see America and the world heading. I'll be back in Brattlboro again tomorrow looking for America, and that dream that I learned in school as a kid.
Comments encouraged.
enjoy pjc
Photographic Art
There are three themes to what I have to say here, Photographic Art, verbal and visual commentary and a sense of home. Norwich Ct is my current residence or home. All become metaphors for my work.
I Found Home Today In Norwich
Early morning light through the square
New work on the Thayer Building and the new Otis Library
People may continue to read
Wait-Stress-Chase-FedX-Stress
"Feines" Mocca's Pains KCs Quiet
A polish girl, a long walk, stroll
I found home today in the late day sun
In conversation with Ron, his house, his history
227 Broadway often a subject over fifty two months
I found home in the hot sun and the cool shade
The saunter and the rectangle
The sound of summer in the young girls flip flops
The brief wordless conversation Flip flop, flip flop,
As we passed a little smile warmer than the sun
Flip flop, flip flop,
I found home in Norwich Today
© Peter J. Crowley July 24, 2006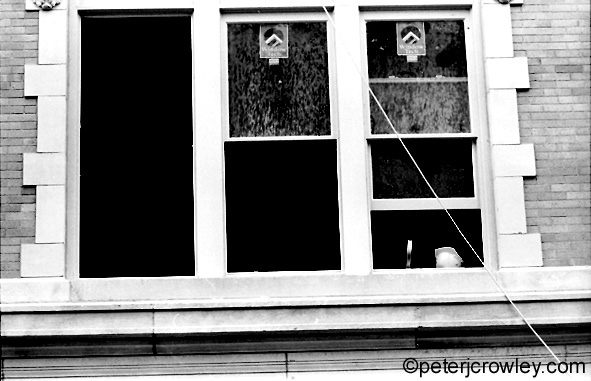 A hard hat in the window of the almost restored Wauregan. More of Norwich and my homes and travels in Black and White
Most images are for sale. enjoy pjc