Wednesday after school two little eyes peep through my mail slot laughing always laughing. The door opens and the fast fun begins with a run around laughing ending in my arms. Errands to run we head out to Costco entering a movie on a big screen TV. Like a moth to a flame she hones in "I have seen this movie before." Mom goes to shop we watch Inside Out. She follows intently as the little girl finds her way home after considering running away. Relief from her parents she starts to cry. Inara pushes me over to the next TV watching very serious she begins to tear up with the girl. As the girl settles safely home she stops crying,  a tear wiped from Inara's she comes hugs me pulls me back for the rest of the movie. WOW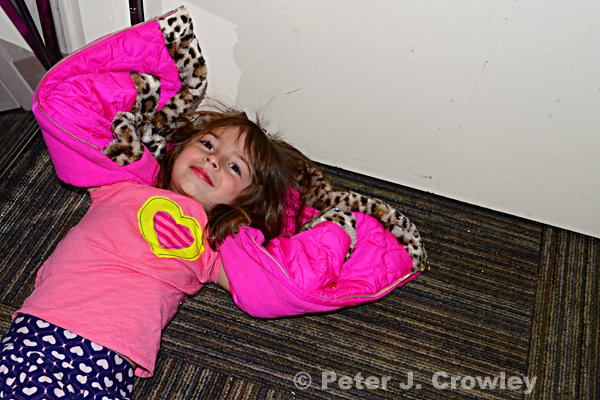 At this point she was a bat, a tired bat flying around Blue with me while mom shops.
Saturday out to shop to blue. I walk out to the car and as our custom I go to her window tap laugh and make a face. Once in the car she announces "I'm a wolverine." What sound do you make. You must know each new personas voice. At Poppet where the dealing begins try these boots on she does and likes. But there are frogs she likes better. Another pair of boots I'll try them on if I can have a frog? Inara it is almost Christmas we should put them on the list. Back and forth the negotiations continue. The list started Dec. 27th first trip to a store after Christmas. Quiet talks with mom we decide to get them for her but for Christmas. I will take her to the bakery for a cookie distraction. "But I really want a frog" now in full frog mood hoping around. We go for a cookie a settlement reached.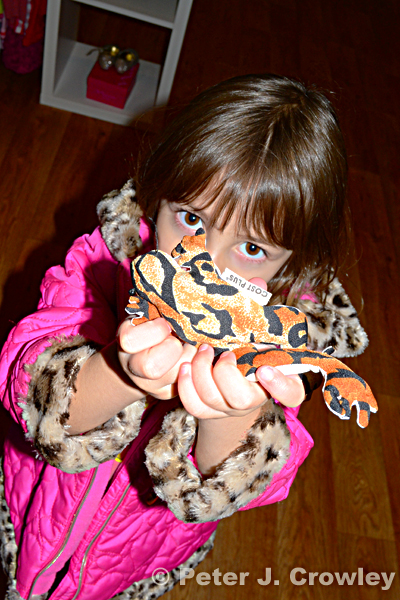 Bend don't break Kissinger gets a smaller frog and a cookie.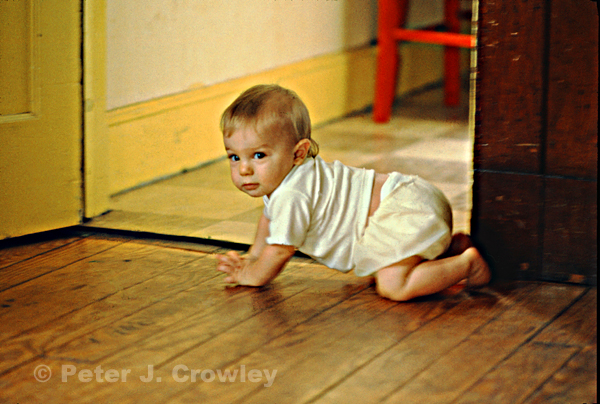 Mom had the same eyes. New Haven 1973 already using the look to negotiate.
enjoy pjc
Photographic Art the seventies