A Life in Photographic Art my second book.
Another Door Entered available now.
Downtown street portraits. All the folks in images I conversed with the genre of street photography is often done with a long lens from a distance stolen souls. I would rather meet my subjects.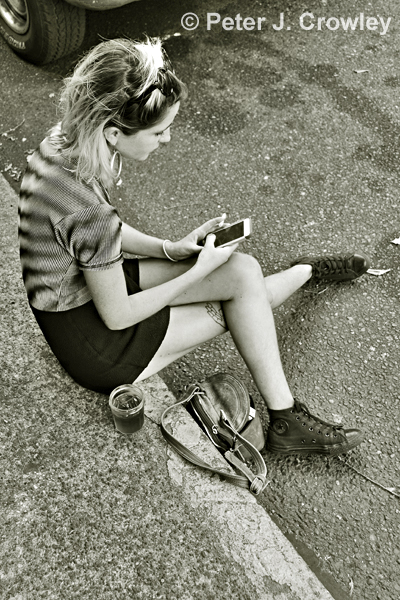 A warm July day a message to send.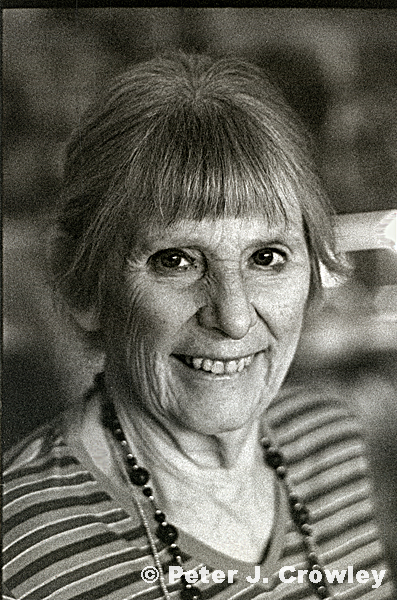 Anne Buck, Bucks Fifth Avenue Exotic Spices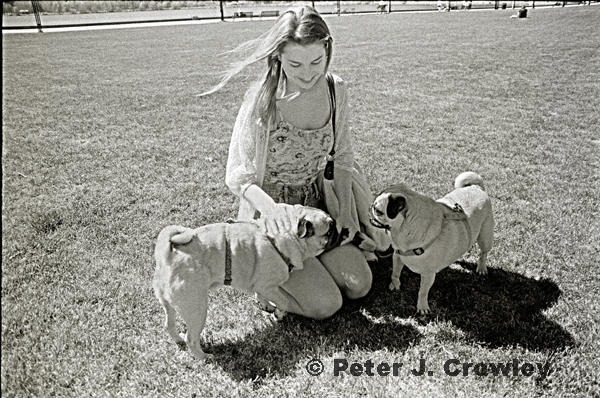 April First no joke here sun and fun at Capitol Lake. Vanna, Zeus and Baxter visit me after their walk.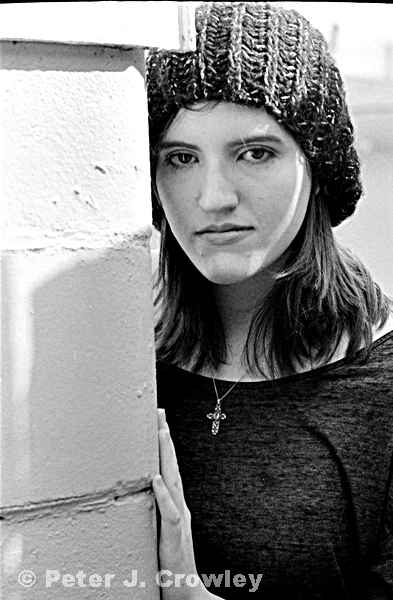 Molly my asst. May 5th helps here with a film test and great eyes. New water process adjustment to control grain.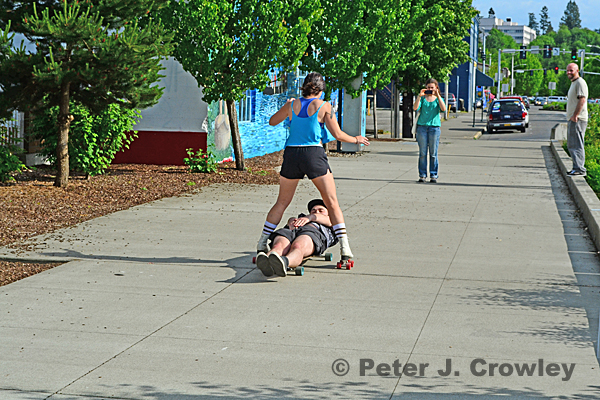 Nathan and Rebekah[U-Tube Fun] May 13th doing fun rolling tricks. Tancern and I met them on the dock the day before as I shot this I realized I had met and photographed them the day before.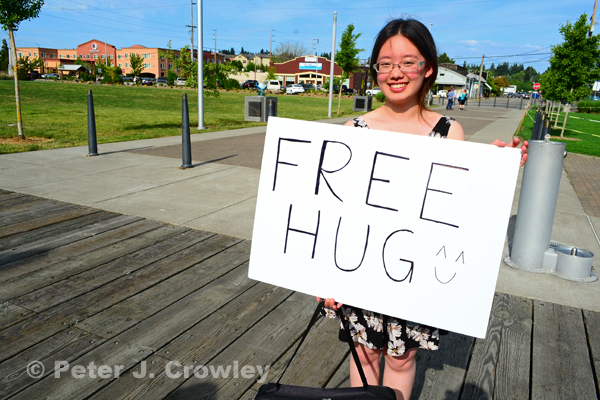 May 13th an exchange student from China giving hugs. She saw it on the internet and thought it was a nice thing to share. I agree.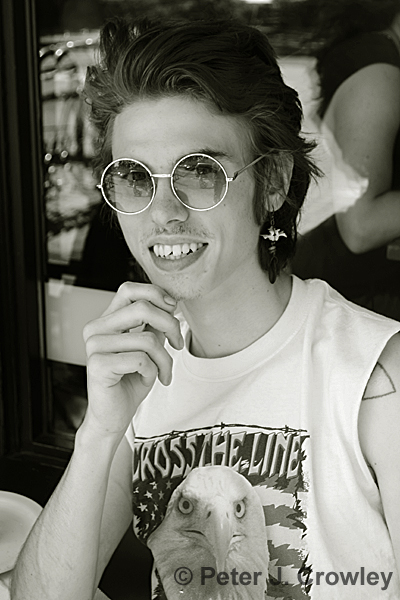 Three from Cafe Vita June 30th 2015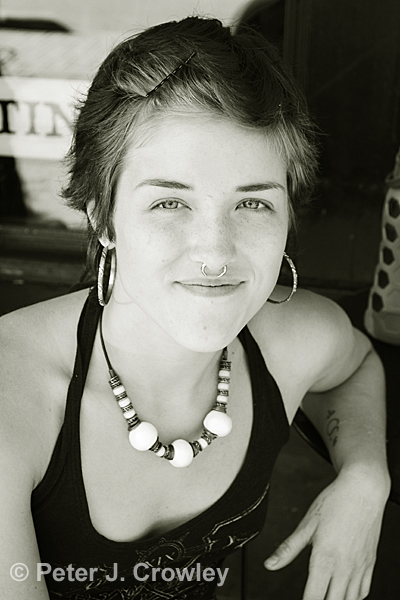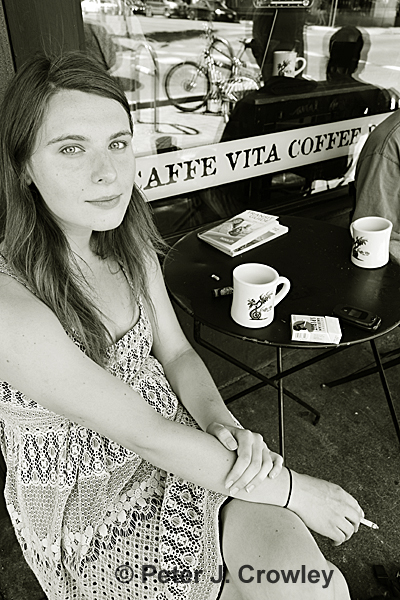 enjoy pjc
Photographic Art The People on the bus.