Rees visiting from Oregon today a photo and food stroll. History, reflections, signage hand painted sets a Walker Evans mood a time and place in the past. I had the great fortune to meet Walker. His work made a lasting impression on how I see and speak with my images.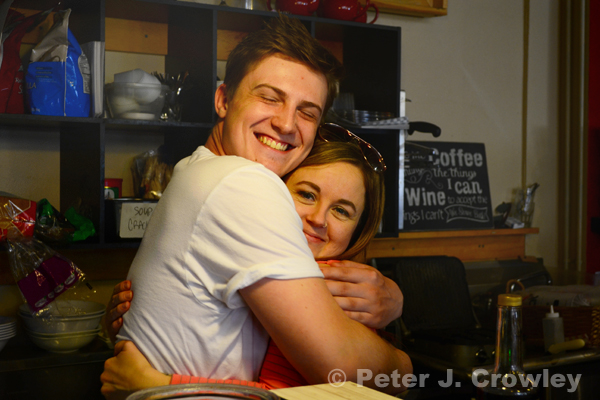 Coffee at the The Station Coffee Bar and Bistro. Folks love their work. Supreme ambiance and good coffee.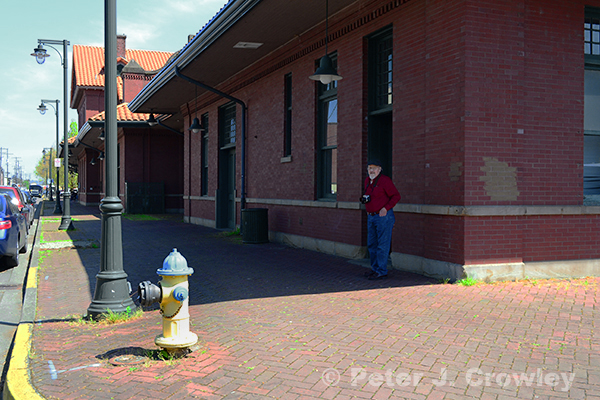 The Historic Train Station and Rees.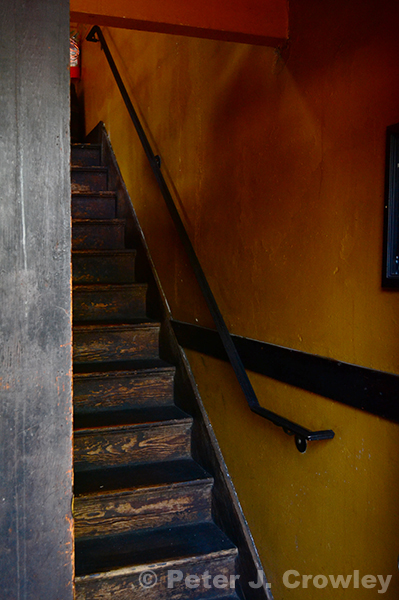 Lunch at The Olympic Club sitting on outdoor cafe. A bit of Walker appears in my images.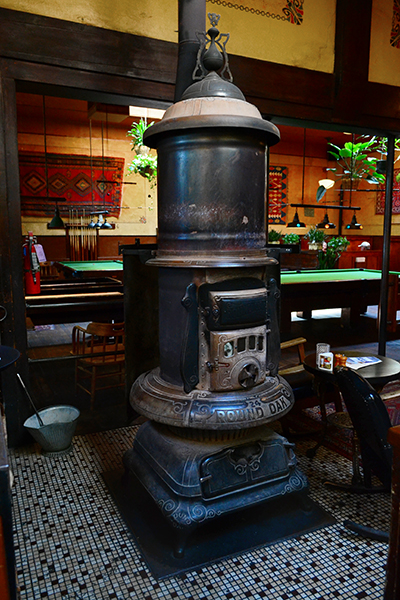 A round Oak and billiards at The Olympic Club a Mcmenamins Pub.
           enjoy pjc