As I learn to convert color to B+W from digital I realize that I see differently. When looking through my new images I find almost none that want to become B+W except the ones I shot in the camera mode for B+W. I have been reading through the suggestions from Members of Linkedin groups. Working with Elements 10 I have to interpret the suggestions to match my program. Here is an image converted to gray scale and using levels to adjust contrast. Second image is B+W shot in camera mode. Funny I go out to shoot B+W I am thinking and seeing in Black and White. I guess it is an old film thought pattern.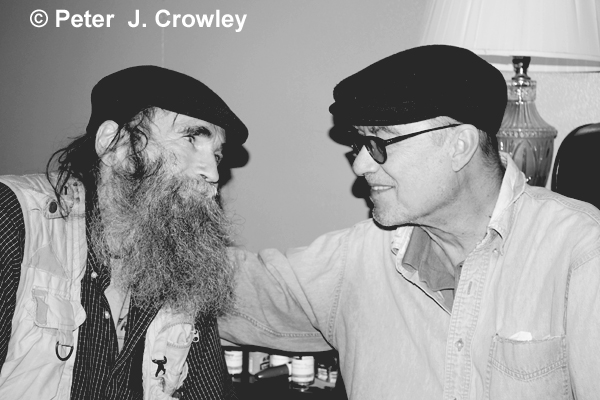 Me and Carl in Connecticut 10/12/14 a last visit.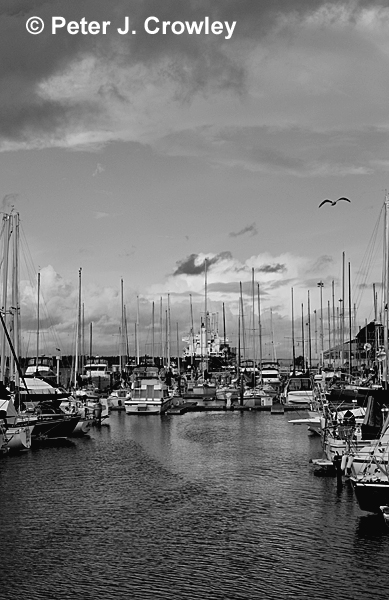 Image B+W in camera mode straightened in Windows Photo Gallery and contrast adjustment using levels in Photo Shop. Have to learn to see in B+W while shooting in color. Lots to learn comments encouraged. peace pjc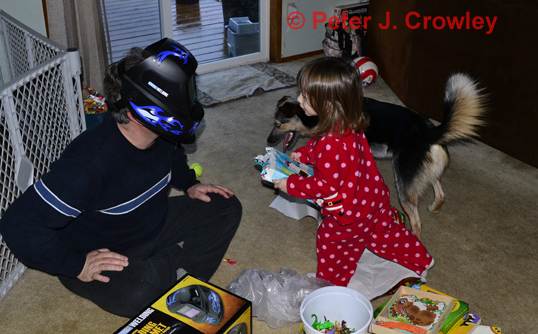 Christmas Morning daddy got a welders mask.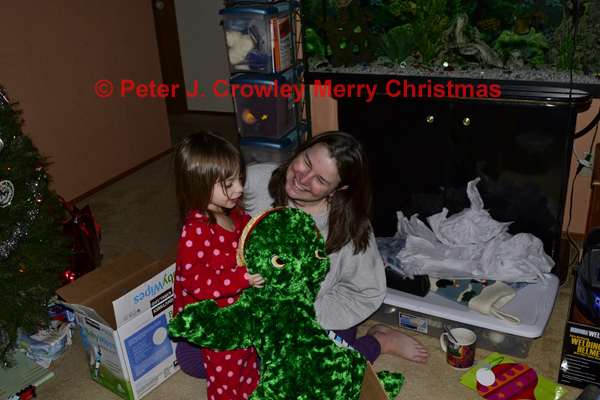 One of many Frogs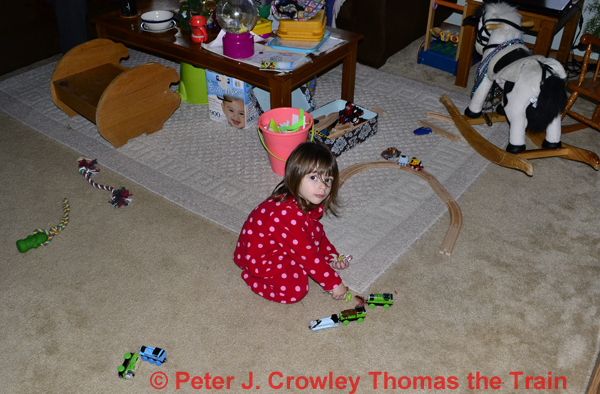 Thomas the Train Whoo Whoo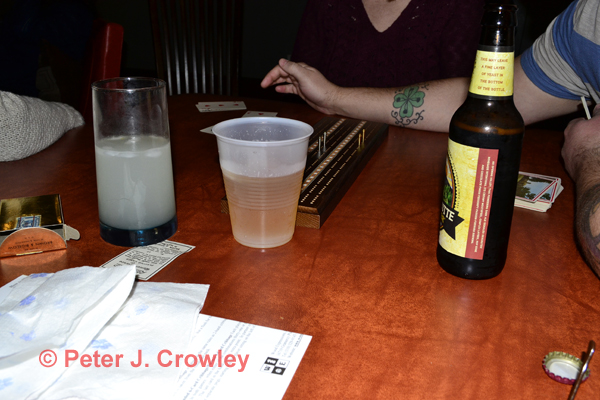 Brunch Cribbage, Food, Family and Merriment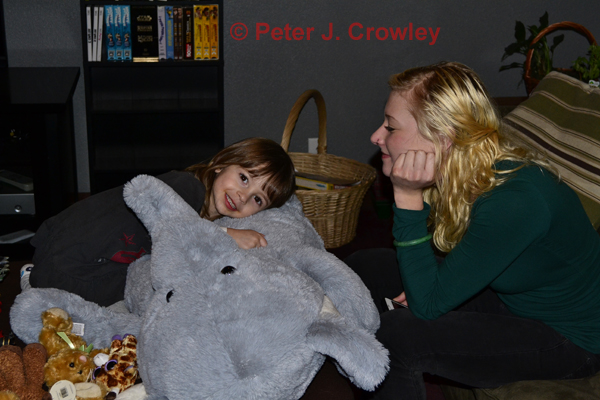 Stuffed Animals,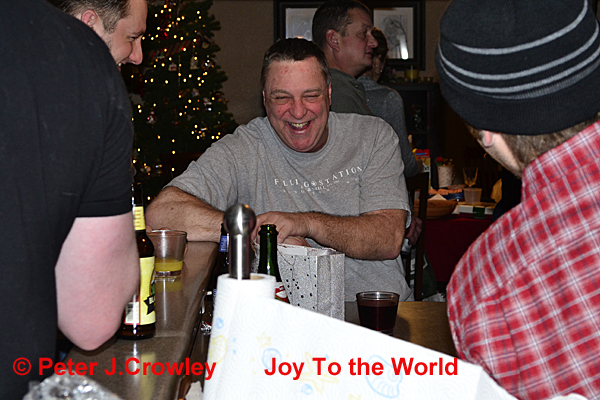 Stories and Laughter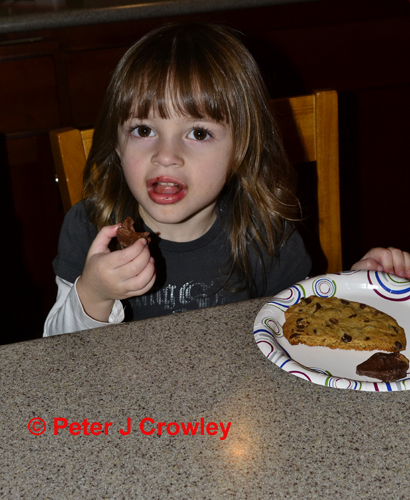 Brunch where you pick what you want "grandpa could I have more chocolate?" "Please"
Christmas through the eyes of a three year old Magic just Magic peace pjc