The color of Olympia is everywhere many walls are canvas's. On the 12th of December I met my daughter for lunch there were nine or more murals in a one and a half block area.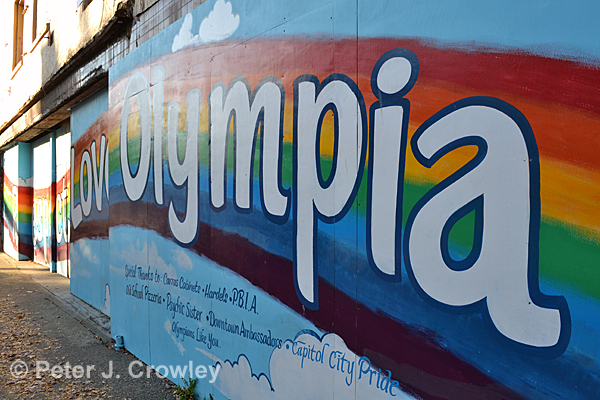 November 12th I love Olympia late afternoon.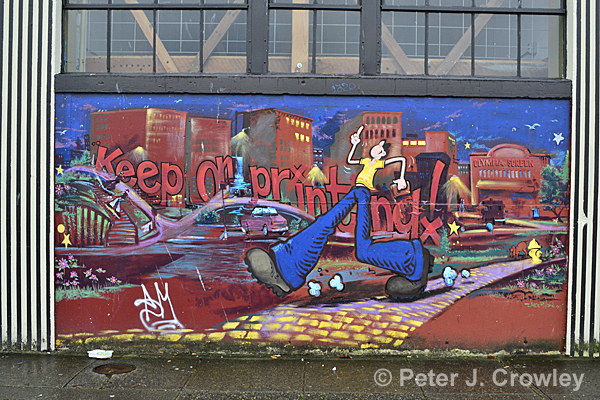 December 16th Keep on Printing!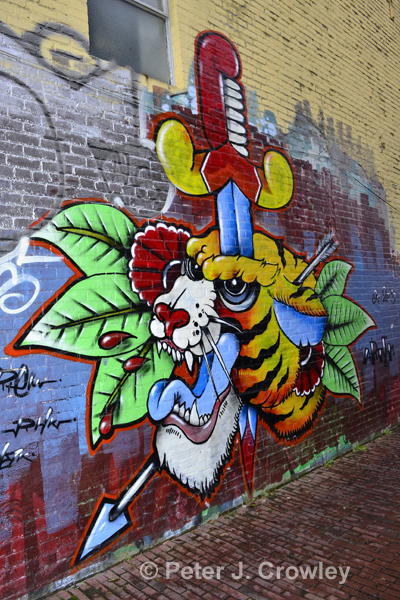 December 16th an ally just off Capital Way the ally was narrow so I had to shoot vertically cutting off some of the detail maybe even the artists name. But the works center and it height was how I determined how to expose. I need a wider lens, much wider.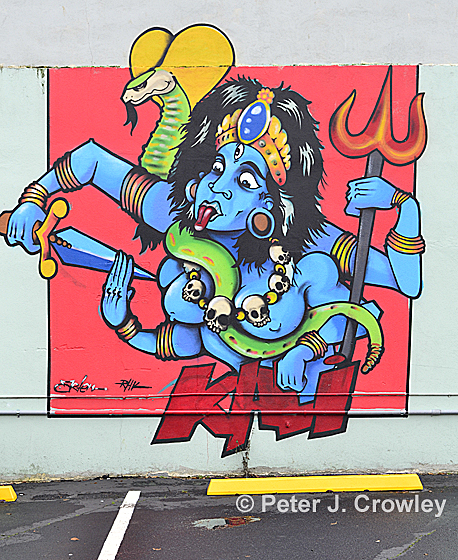 Great Cuisine of India wall. December 7th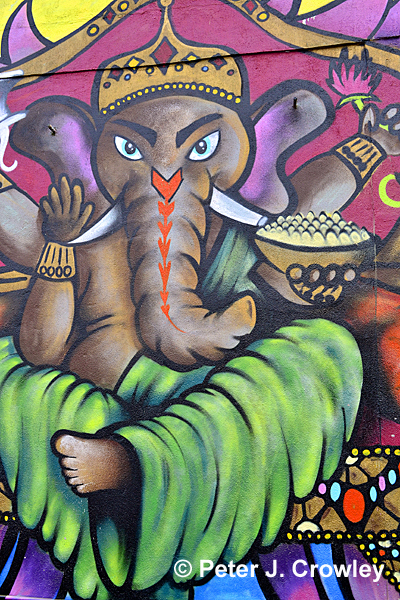 Detail on wall outside of Great Cuisine of India December 7th
These are a few of the many Murals some complete images some are just details of larger work. I will need a very early morning to shoot the entire wall at Great Cuisine of India without cars in the lot. Maybe when the warm rain season comes. That's spring for you Easterners. peace pjc
More details to come credits to The Artists maybe stories of the murals creators.
Photographic Art B+W Silver Gelatin Fine Art Figure