After school with grandpa. We had planned to see how the Sound sounds. But a class trip to the fountain had her worn out,  she said let's go to your house and draw. Perfect as my energy level and mobility was minimal.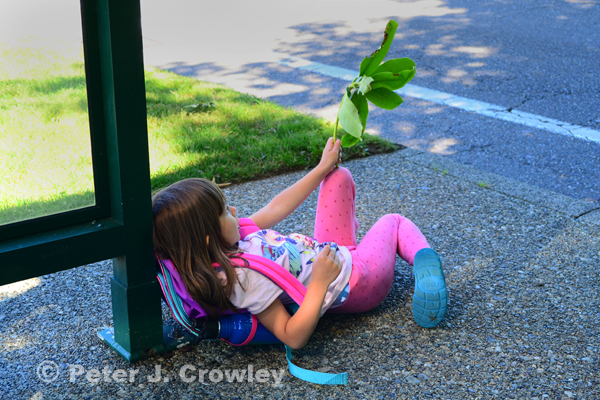 She rests a bit waiting for the bus to grandpas.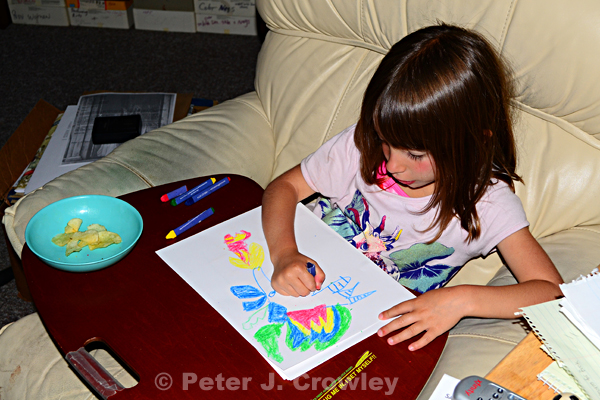 Arriving at my apt. she visits old friends Thomas the Train A fierce and fun game of bouncy ball. A soccer super ball a favorite game with different rules every time we start. The only real rule is laughing. She works on a Mythical bird with a bowl of  Cape Cod Chips. She drops a crayon in the chips.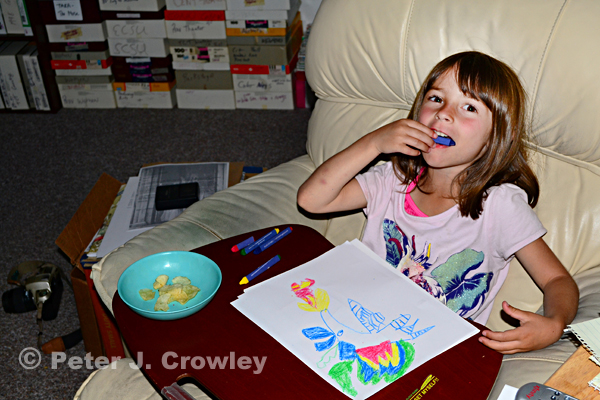 Don't eat the crayon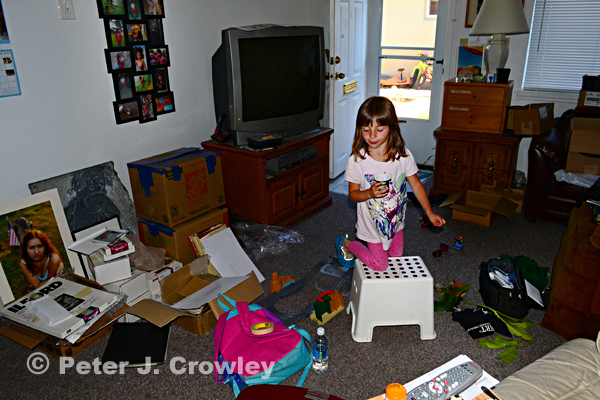 We got your rocks, leafs, branches, flowers and toys. I ask her what does this look like? A sheepish grin as she say My Room. Other than her room she is very organized wanting everything in place. We laugh wildly.
Once a man twice a child, my friend Arnold told me this as his age and health slowed has activity. Inara comes out from the bathroom frustrated her shirt was inside out I turned it back and started to put it on her. I can do it grandpa. Like the little old man she asks for help but insists on doing what she can. The little old man does the same the difference being she will grow and be able to do these things. The little old man needs more help with many things to never do again.
peace pjc