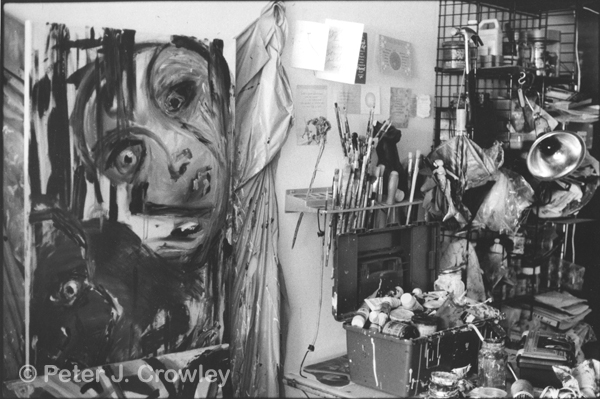 The Studio 2004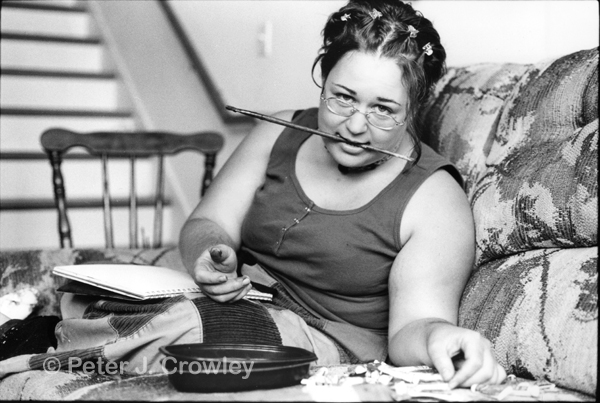 What cha working on?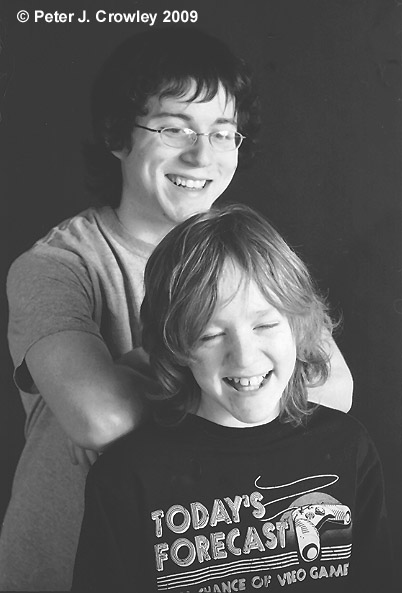 Yes the minions now much older. But the forecast remains the same.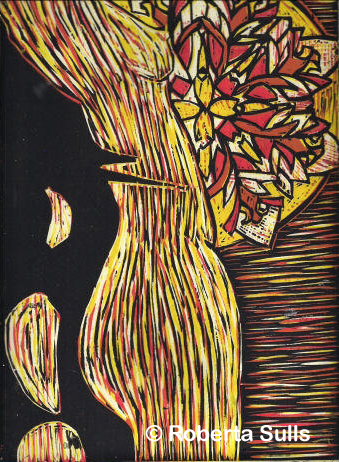 A piece from a show that we worked together on. We worked and fantasized together on numerous shows, remember the plastic dog poop? Or the catapult of egg tempera paint.
Here from a June 2004 show is the post card Berta had me do a series of portraits to illustrate "My Own Voice" It was a great show. I am pretty sure I have a Berta portrait from almost all her shows. Someday I will print them all and perhaps we will have another show together? Berta, Kelly, Aaron enjoy your adventure. New London, and Norwich arts communities will miss you all. enjoy pjc
Photographic Art It's time to go and create. One more image using a Roberta Sulls Painting in Background.