A Life in Photographic Art my second book
That cookie is as big as your face! No it isn't grandpa. Come look in the mirror. A little smile a big bite on to the next adventure. The cookie is from Marconi's on a visit there we stand in line we order Inara do you want a cookie? There is a rack on the counter way above her. Yes a chocolate one. There are chocolate chip, oatmeal in the rack I say they don't have chocolate. "Yes grandpa in the basket" there by the cash register is a small basket with chocolate cookies high above her head? How she saw them no clue.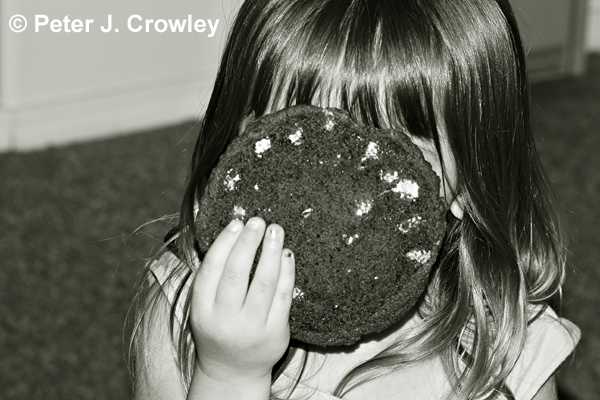 Lots happening images adventures over the end of Autumn. Moms birthday they pick me up as I get in the reports from the back seat begin. The pumpkins have rotted and the tops fell inside "Yep" there is a definitive way she says yes. A couple miles of updates, school friends etc. Lunch at Mekong 125 Columbia St NW Sticky Rice a bit of sugar. Maybe a taste of mommies and my lunch. A fortune cookie and off to the Capitol Dome to walk the stairs, ride elevators. Grandpa the door opened on the other side. Silly elevator trying to fool us laughing we go to another elevator and the door opens there's mom. Off to the market. Getting out of the car I have a camera, camera bag, a bag of groceries, my coffee cup the Honda is low to the ground I struggle a bit with balance, Kirsten "You got all of it." From behind me "Grandpa put the coffee cup in grocery bag." Problem solved. She is sharp. We have a routine when I get out, I look over the seat and say See you later alligator. She says I'm a frog we laugh. Today I say see you later……..she waits for it a little smile eyes focused "frogigator" surprise her face lights up. Laughing she repeats frogigator. Walking up to my apt. I can hear her talking turning I look back her window open she hollers "see you later frogigator." It is a new word, our word  our goodbye.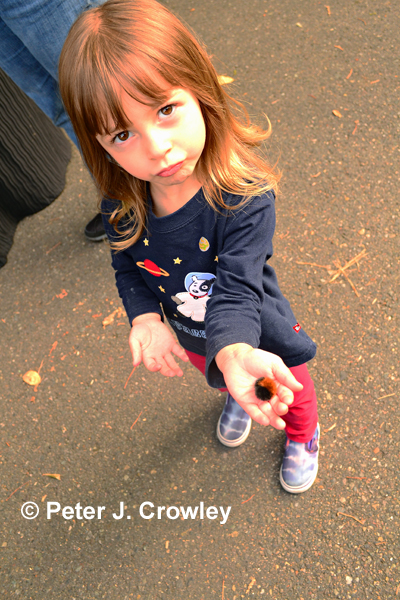 A wholly bear at Nisqually back in September. We put it off the pavement over by some trees. 
This year the frog is a Penguin. Off to Boo Bash at The Hands on Museum 
I am a proud grandparent I am amazed by her intelligence, compassion. My best friend Carl died on Halloween I got the call when Inara was visiting I start to cry immediately she is hugging comforting me empathy. I am a lucky man. Due to ankle problems I couldn't go trick or treating with her a hug and a smile that's ok grandpa get better. 
Peace pjc
Photographic Art  Halloween 2009