September first around the block thoughts on negative space and composition.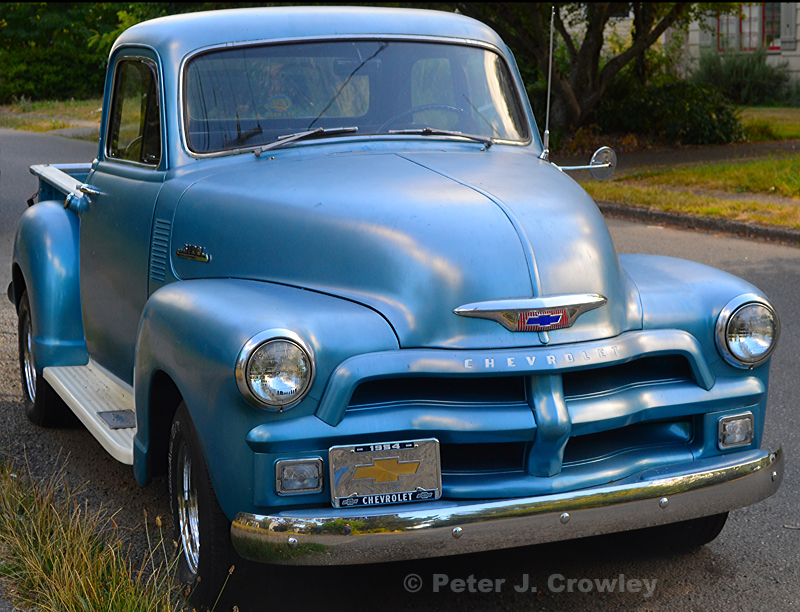 1954 Chevy Pick-Up Sept 1st 2018
Negative space how what isn't your subject defines whether it is a snapshot or a photograph. On this image my concept and space reality made me crop this shot. A car parked behind and bushes that constrained my space to back up. I like the angle of the truck but this position removed the car it also added to much  front yard across the street. I like the crop alright but oh to be able to step back 18 inches.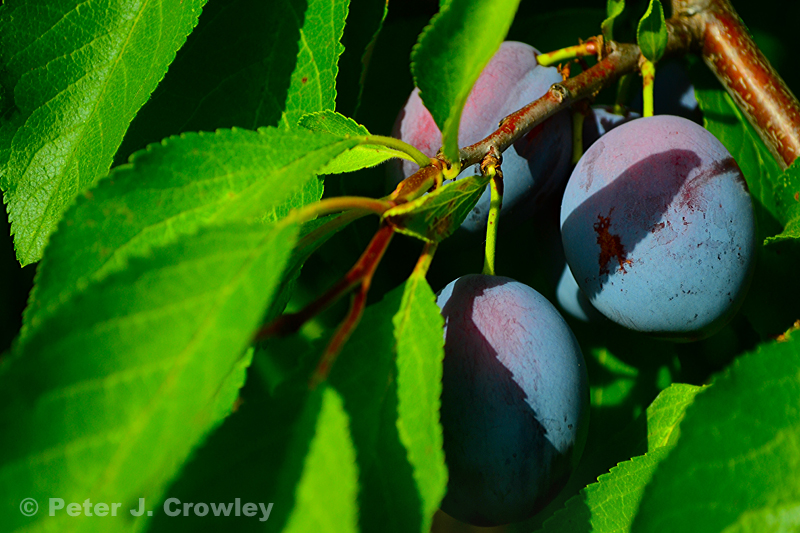 Plums Ripen and fall to the sidewalk.
Triangles a prime aspect of composition push the viewers eyes to your subject. The obvious one is the branches caressing the plums. More subtle triangles the leaf in the upper left like a pin ball bumper directs your eye back to the plums as does the leaf in the lower right. If you look hard there are many little ones but all lead to subject. 
peace pjc