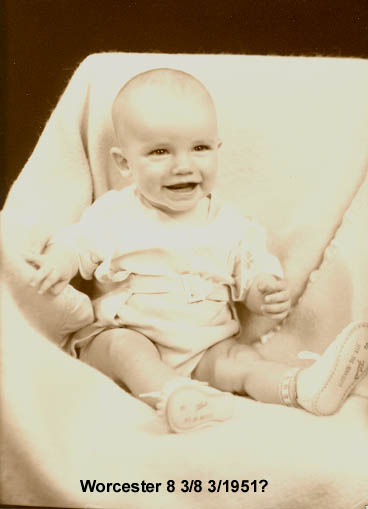 About One here in Worcester a journey starts with a smile.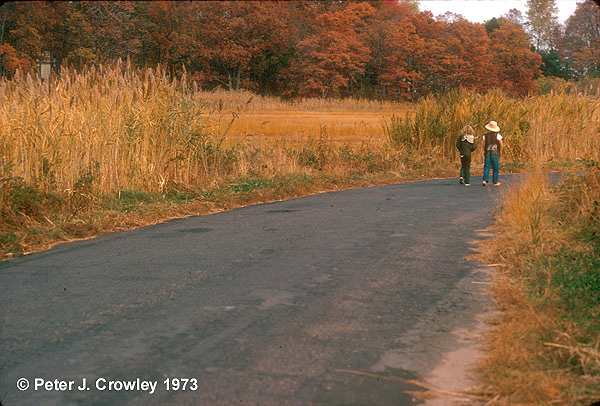 Kodachrome 1973 Stony Creek not looking back a road a straw hat a story told.
Many roads traveled through New England paved by the Willington Hysterical Society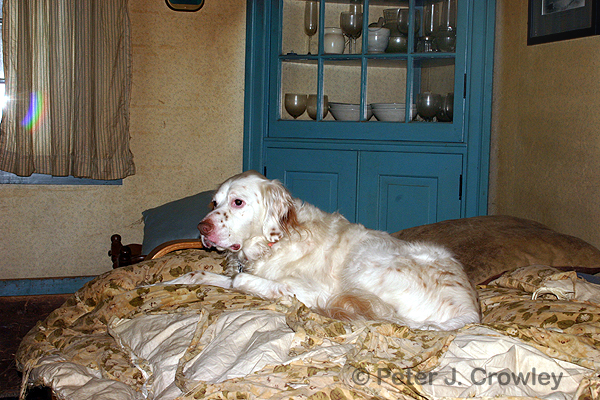 Satch and Bruce a warm stove an old 1700's home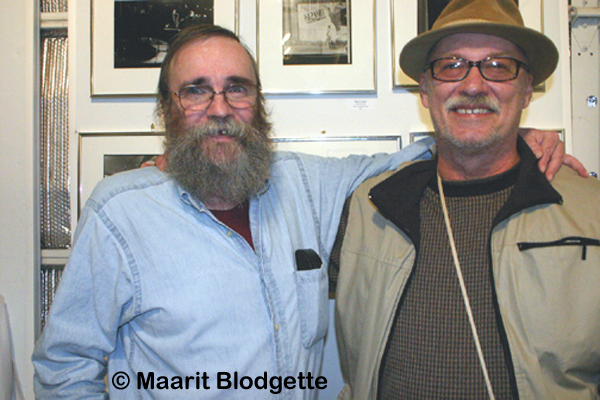 Carl and me Members Show Photosynthesis Gallery 136 1/2 November 2011. Four months after my Hospital extended visit. Carl there always. peace my friend.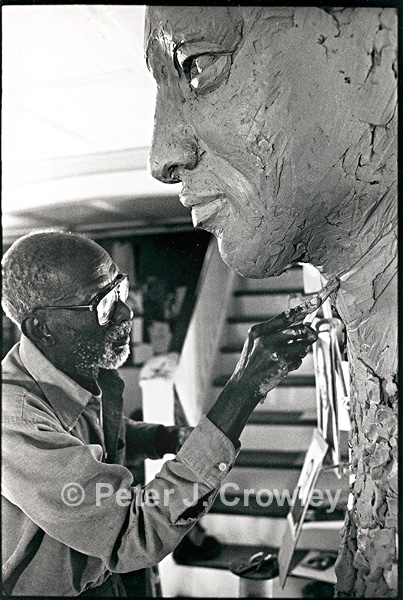 Arnold Prince. Every moment with him was an inspiration with a smile, an infectious laugh and Tea. 
One year today in Oly. one year since driving my Honda. Extreme highs and lows the middle ground rarely. Sometimes here sometimes in Ct. the mind journeys. So much to do to arrive in this new life. So many images to catalog, memories good and bad. The road not taken, would I have moved to Brattleboro if still in N.E. could I deal with winter. Slow starts to the day different then out the door 7am coffee at Merihew's images both verbal and visual lingering over coffee. On to the next image, the best photo you have ever made is the next one. I still linger over morning coffee but alone. Sure I am not virtually alone online chatting without eyes to fully communicate. Not intimate enough. Bruce's, Carl and Maarit's Berta in her Lucky Charms PJs for lunch looking out on Norwich Harbor. Grandpa can we go to the restaurant? Bill Evans or The Violent Femmes what will today's soundtrack be? This afternoon it will be the sound of sneakers on pavement the click of the shutter a breeze through the trees across the Puget Sound seeking the next image. Eyes wide open seeing with my heart there is no time just vision thoughts life.
                                                                                                                                                                                                                   Peace pjc
Photographic Art    Shrimp and Garlic Pizza and an old Dodge