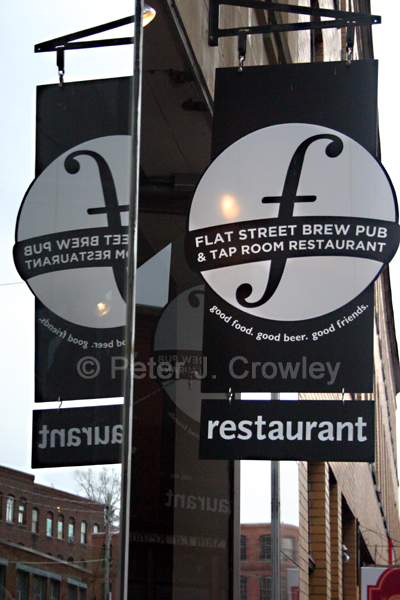 Boy did I want a cold brew but it will be next trip.
Many styles but it's YOU I create, or a print. If you are in Ct my work is hanging at The Pearl of the Thames Cafe 175 Thames St. Groton Ct. and prints look so much better in person. Daily 7am till 3 pm. "Between Here and There." Photographic Art by Peter J. Crowley from the 1970's to today.  

[paypal type="add37_nointro" name="FlatStreetBrewPub-D-66-09-34″]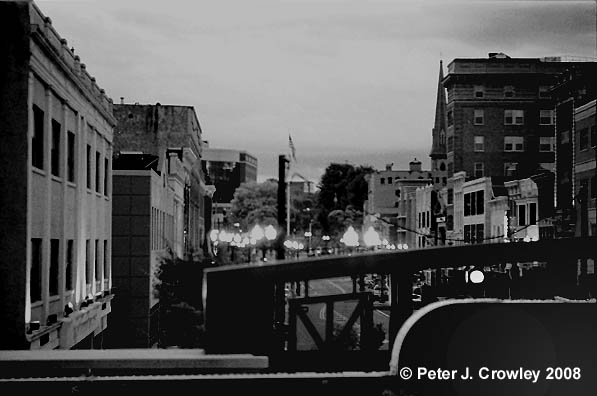 Nightfall on Schenectady

The New Journey is of Faces from either side of the tracks. I'm starting with a poem and a non people photo although all my photos are of people. Look hard there is humanity here.
The journey is long
With many bends

Looking forward you're

Not able to see

What comes next
Looking back

Each day
the
Past has changed

Perception is reality

I know that for a fact
Each time you look back

Everything is different

Yet nothing has changed.
© 2008 Peter J. Crowley
enjoy pjc