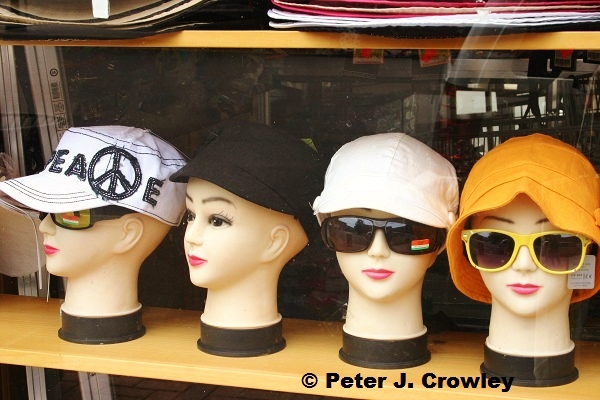 Today's image from Downtown Norwich Aug First. Cool little market on Franklin Square. Hope it thrives. The hats have more to say than the heads beneath them. Not much to say verbally so you can add captions Please add them on Blog FB has enough visitors. Do share because it will feel good for me to receive more response.
Come to my show opening Artist Reception September Eight 2012 Great Falls Discovery Center The Art of Nature: Through My Lens
Photographic Art Film is me.