She floats there in a world I created a moment in space from my mind.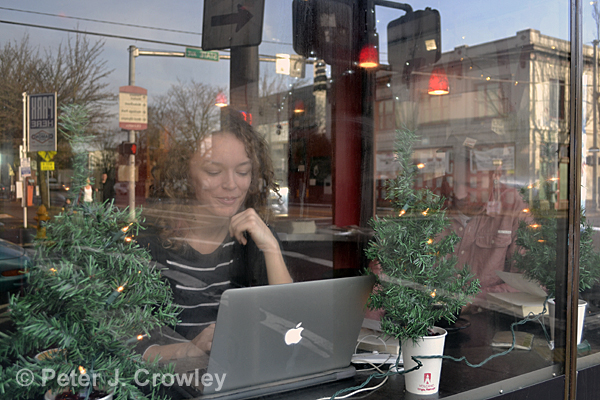 I love working with abstract/reality seeing more than the surface exploring the layers. The women in the image said okay when I asked if I could shoot her I went in and left her with a card. I do hope she sees her image and contacts me for a free print.
peace pjc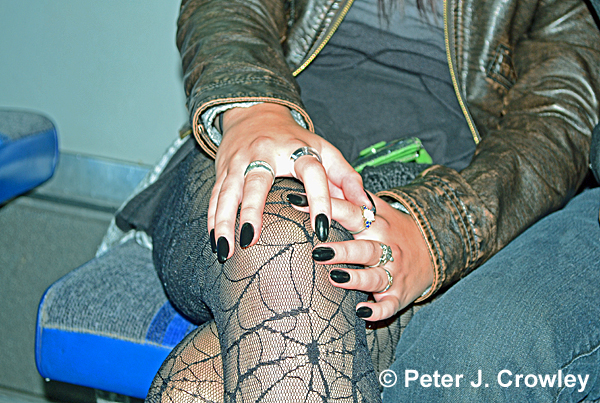 I ride the bus here in Olympia and the people are great. This woman's rings and stockings created a graphic study for me. I shoot a lot of sections parts of human form some drift to abstract, some just wonderful graphic compositions. October 27 my 6th day in Wa. peace pjc
Photographic Art A Silver Gelatin Figure Study.