April 21st 2017 A bit of backlight impressionism another look today. I have learned a lot about digital processing.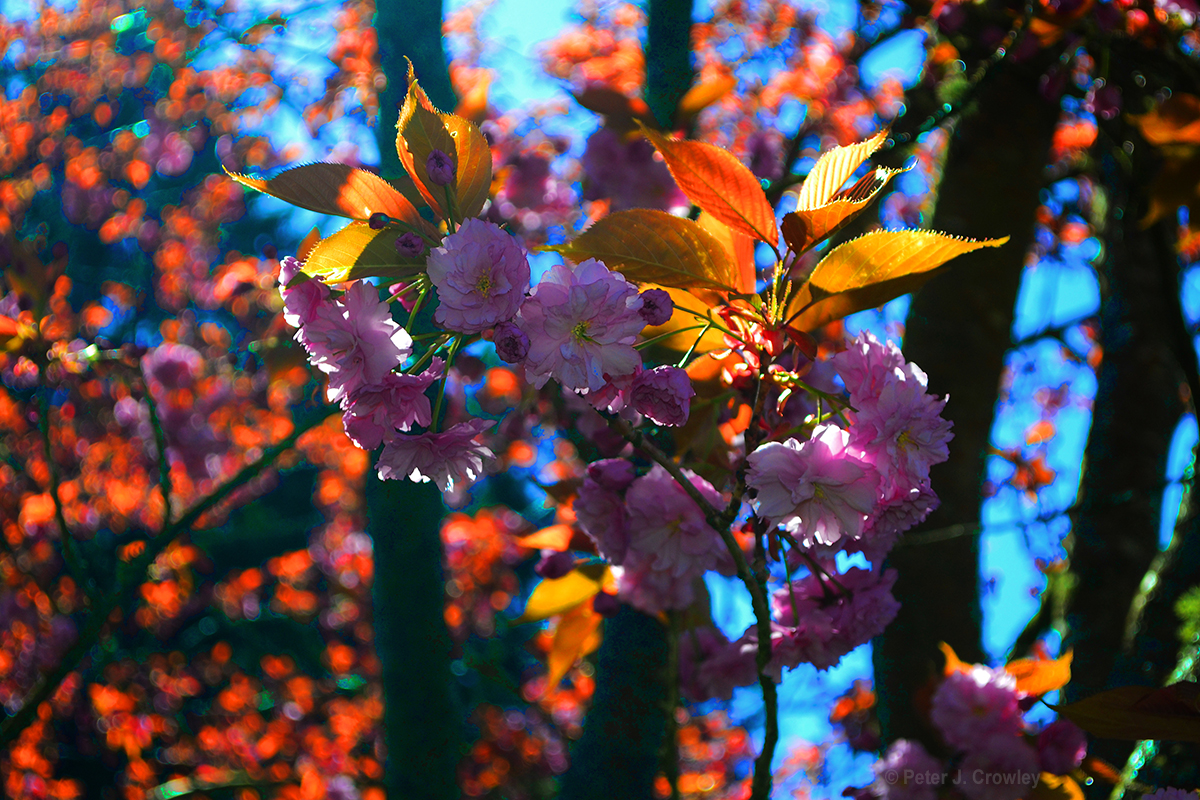 February 23rd, 2021 a peek at spring in Pioneer Park Tumwater WaInara signs the first photograph she sold. Pretty cool for a nine Y.O. and Grandpa.
Layered Life at the Procession of the Species 2017Galilee R.I. 2004 a day with Arnold.
February 22nd, 2021 Rain a daily subject in the PNW. I seek the highlight.

peace