When I was working with Subjects [Model a different kind picked by me not the internet] after a session a week or so we would review the contact sheets both selecting what we felt worked. I also would look again a year or so later which would  allow me to see images that I hadn't chosen after the session. Memory fresh just after the session our conversations, laughs and the smell of home made spaghetti sauce receding, like music the smell was a mood setter. A new view of form shape and emotion appeared. Now 27 years and the view is very different.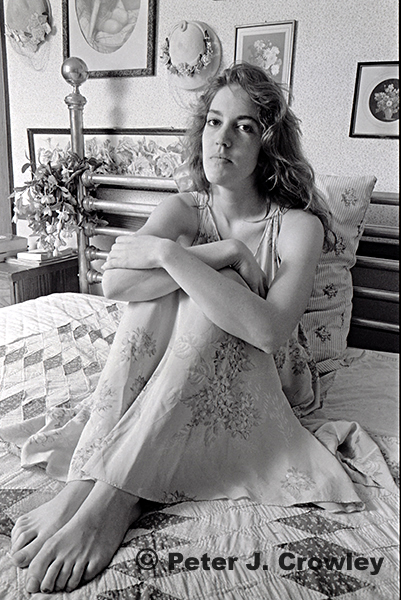 Stronger eye contact.
The session was a test for a period late 40's Soft, romantic a women alone observed. We shot a couple rolls of color as the final images were to be hand colored. I printed two B+Ws neither of them are now represented. A different view, times changed and I see more today in the stronger self aware images.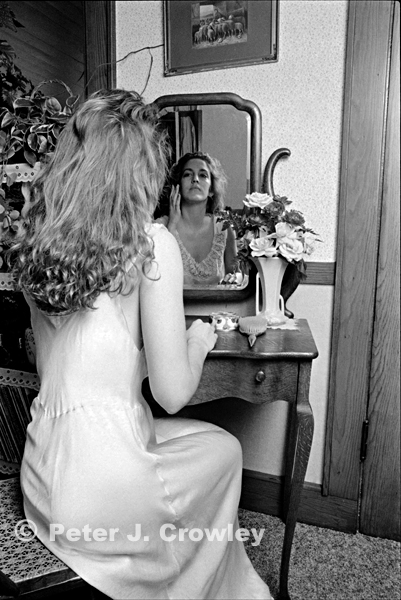 Alone in her world this is more the feel I was looking for inspired by Louis Icart. She is still comfortable in herself just a bit more romanticized.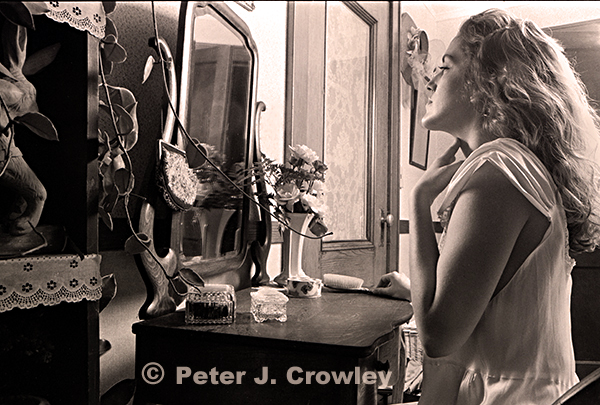 This image is the next step from a session to be hand colored. A warm toned print for the period. Then Kathleen Lepak adds the color with Marshall Oils and patience, the result was magic.
enjoy pjc