Willi arriving in 1994 but I was active in the art scene from a few years prior.
Spare change? Chip in on my paypal link.  Posting these stories is very time consuming. Or by mail address is on the contact page.
All the moneys gone no where to go… I will still deliver that magic feeling.
Thank you peace

A letter from home years ago a defining stage of my live/work/art.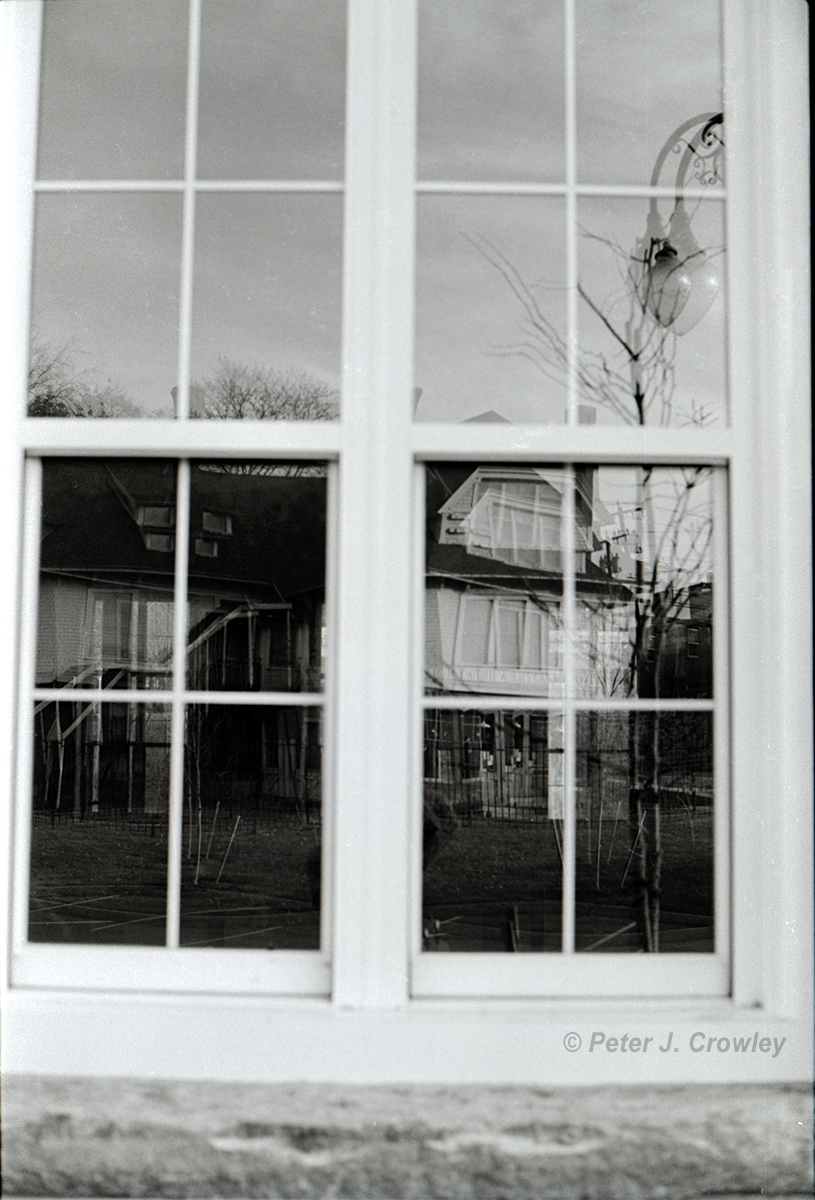 Mills turned into Art Apartments and a Textile Museum.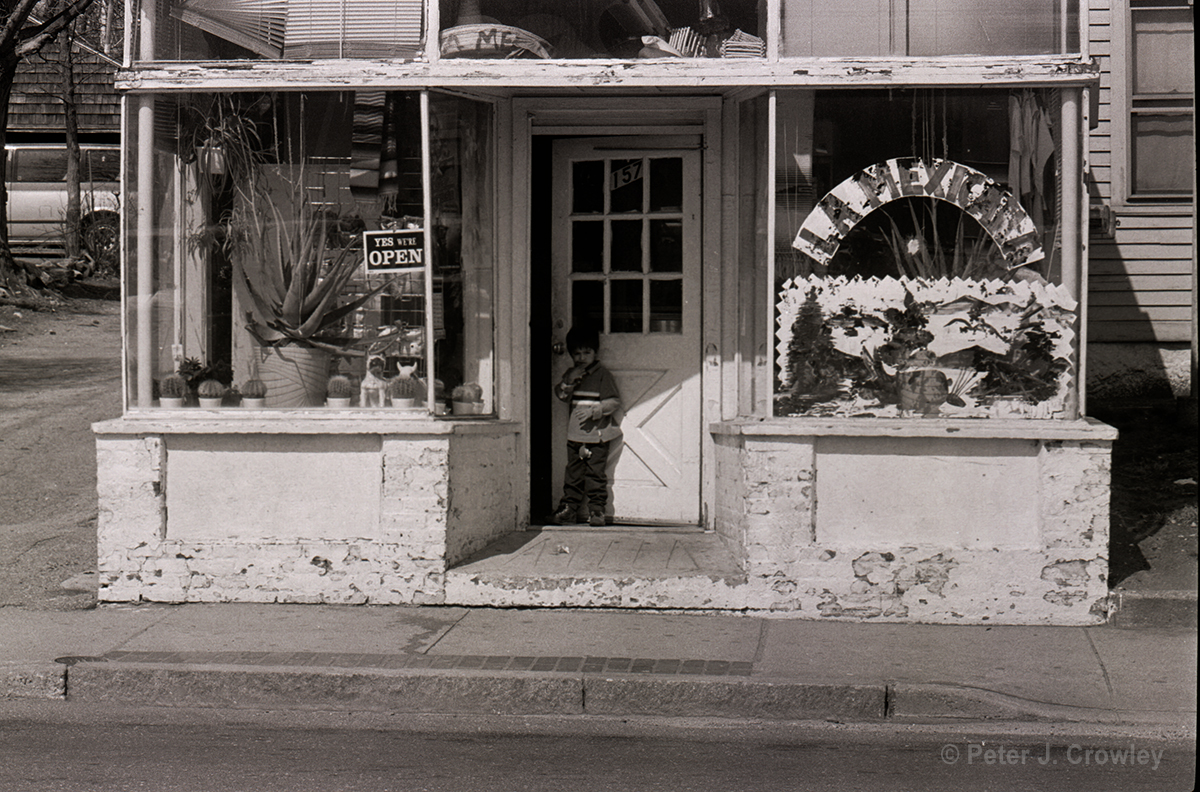 A small city of immigrants arriving when it was time for the last group to get a raise.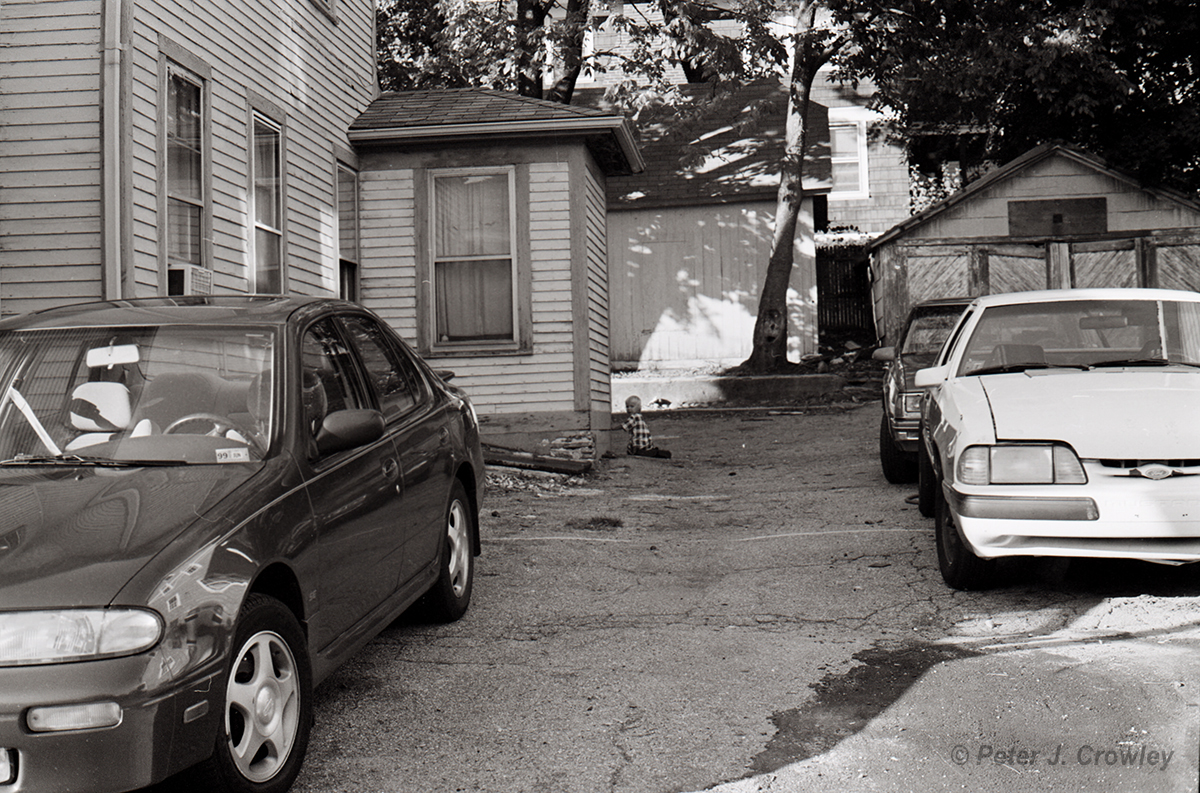 Children always seeking everything need a closer look.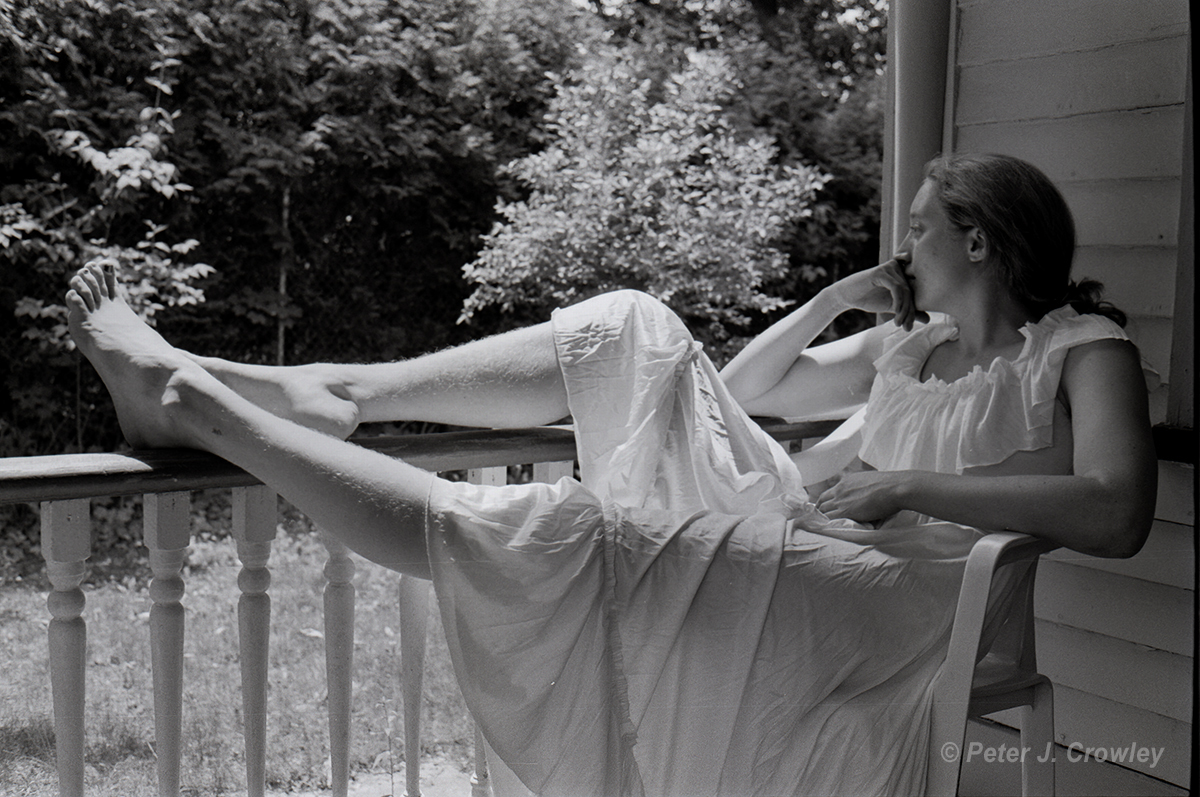 On the porch at my place on Bellevue a dancer relaxes. I don't relax, "hold that pose."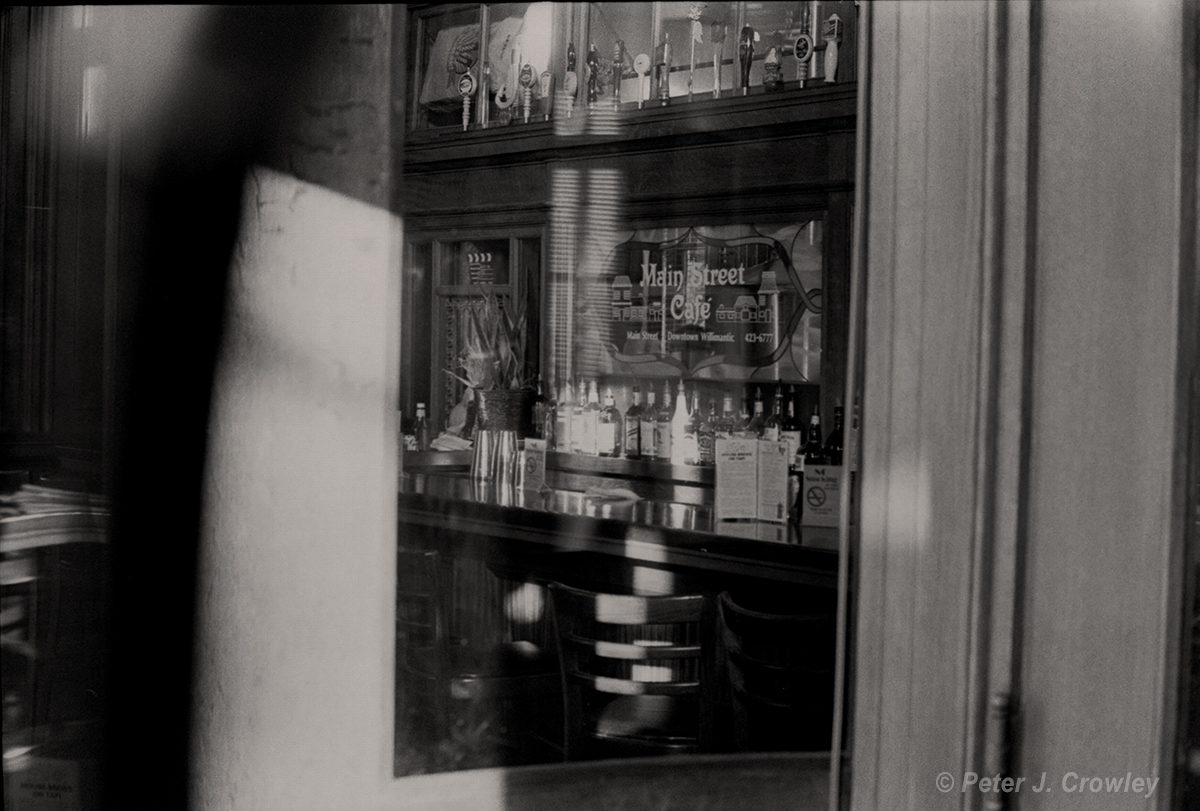 Where everyone knew my name. Late afternoon light in November shines on the ambiance of the

Willimantic Brewing Company.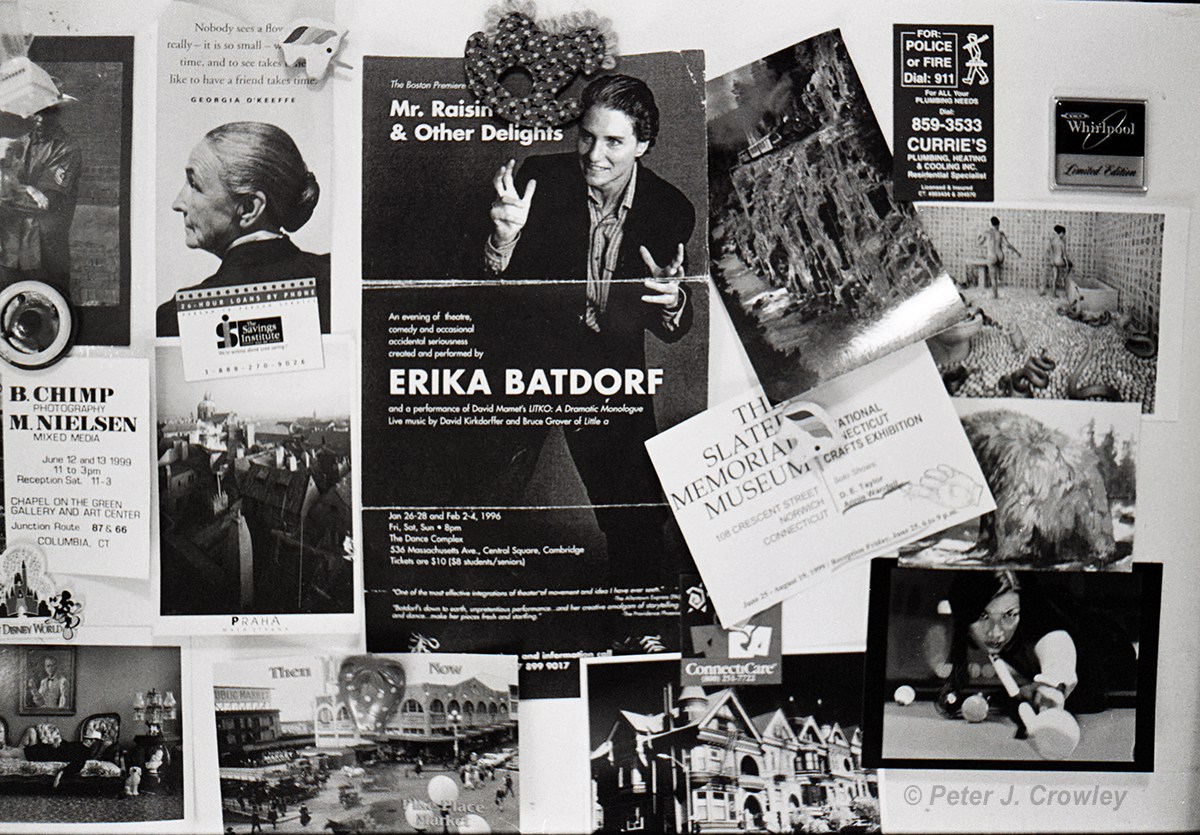 My refrigerator or Maybe Paradise Cafés  the image is on a roll surrounded by a folk performance at the Café. This was also a place for me to plan, eat and sit in the sun and see.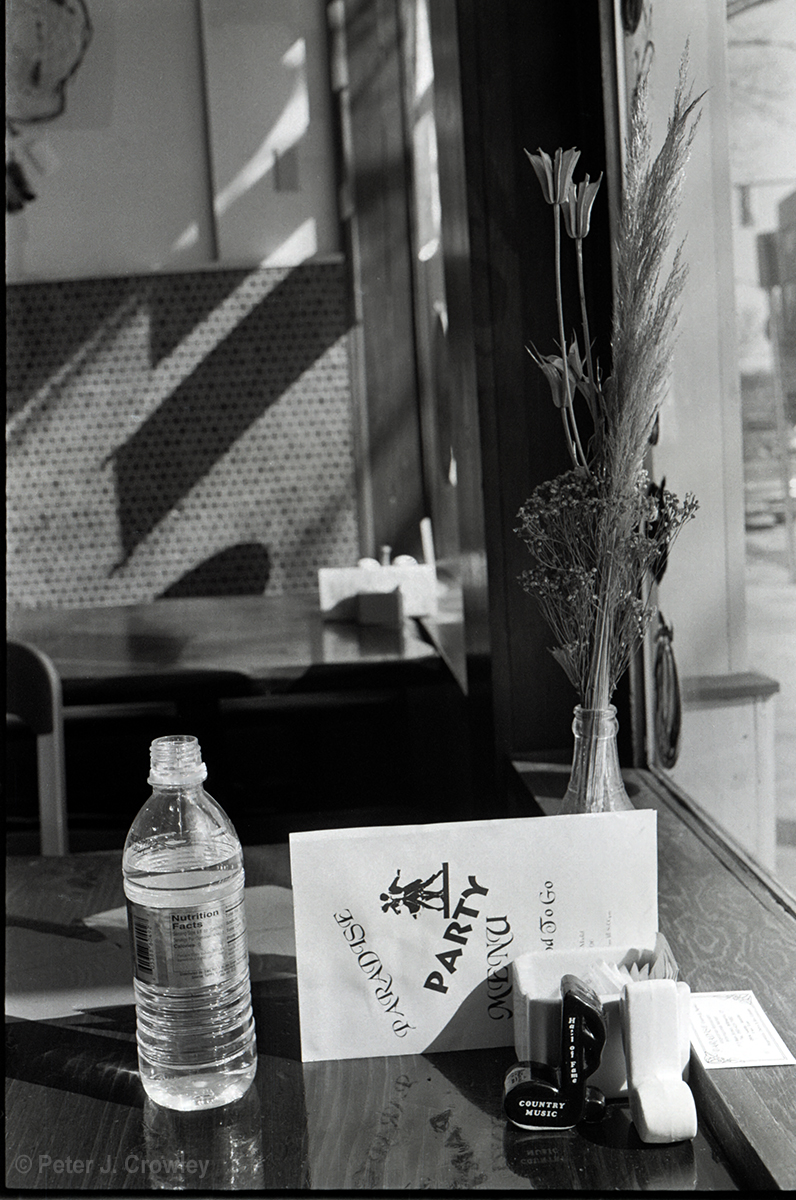 I met The Muse there at lunch and the next morning she came to my studio to begin two years of sessions. The wealth of images made and learning to see was a highlight in my work. So many unseen images remain. I also interviewed and hired Roxanne as my asst. in Paradise. Two important strong women changed me.

The previously mentioned folk concert at Paradise Café with Jim Mercik  and Hugh Blumenfeld. 

The porch on Bellevue a series of puddle reflections this from early March rain and snow melt. A loose series never show as a group. The dancer above is also a porch series as well. The are themes, portfolios that intersect from different times.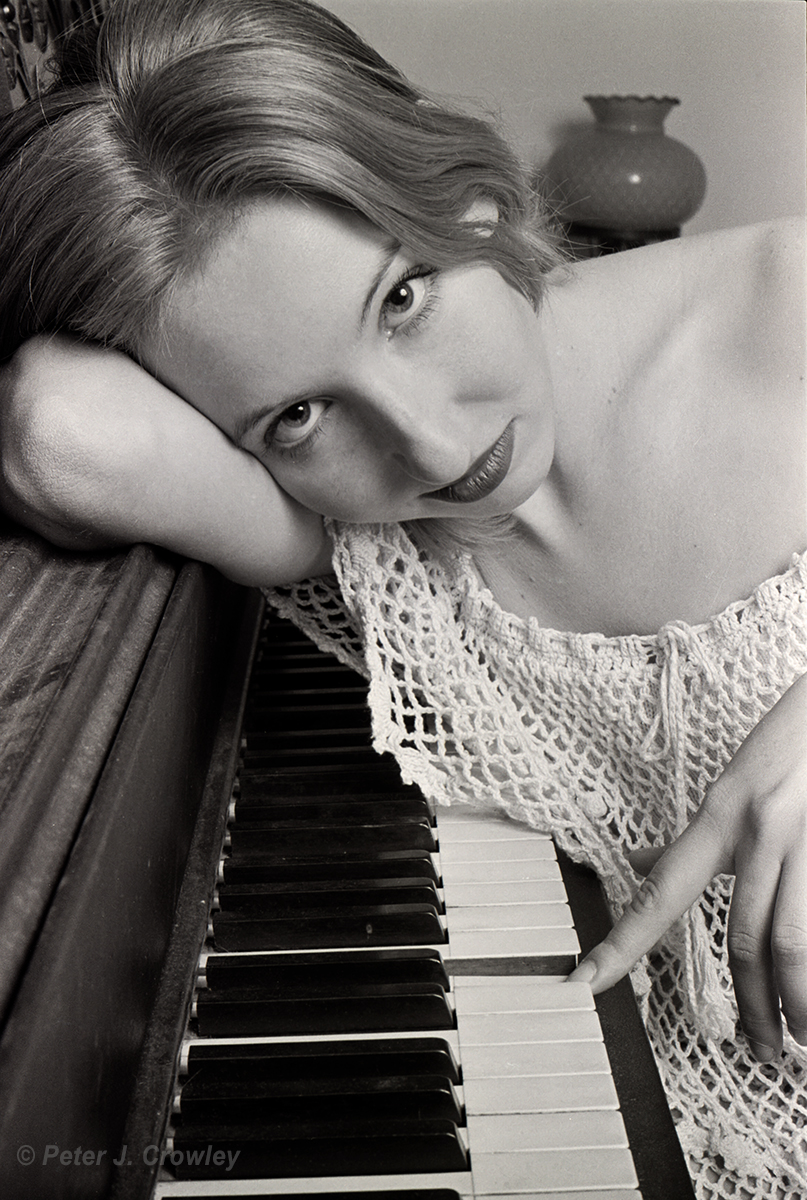 There were eyes always eyes. Many of the images here have not been printed or scanned. Looking at sessions from twenty two years ago, I see photos that I missed after first look and printing for my subjects. There are also many that in my strict seeing of the past didn't fit the way I saw. I am not so ridged in todays approach.
From a test for my Woodnymph series. A good model but never a woodnymph. Image made on Wormwood Hill at the Thorkelson's home. 
You could rent a movie to watch while your clothes dry. I think I waited for the cars to clear the spaces in front of the door. I saw what I wanted to compose and cars were not included.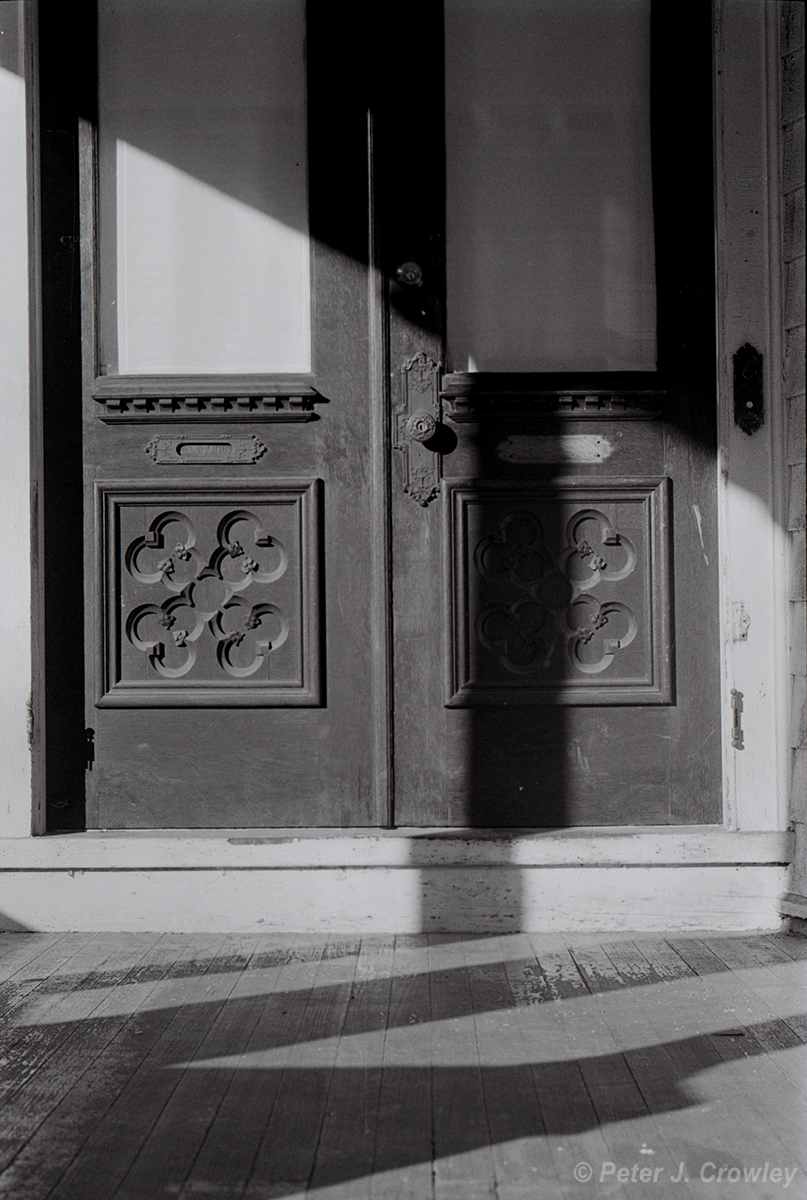 There were doors in Willi old Victorian works of art. I had always seen doors I like imagined history. In Willimantic doors became a series of love. All these doors became a book in 2017 "Another Door Entered" my second book.  My first was a love letter to Willimantic "All the Usual Subjects" portraits of people from my home. There are a few left.

A tree out side a window was part of a D-11 developer test High contrast with grain. I didn't like the results with people so it was a short test 72 images. But I like this tree.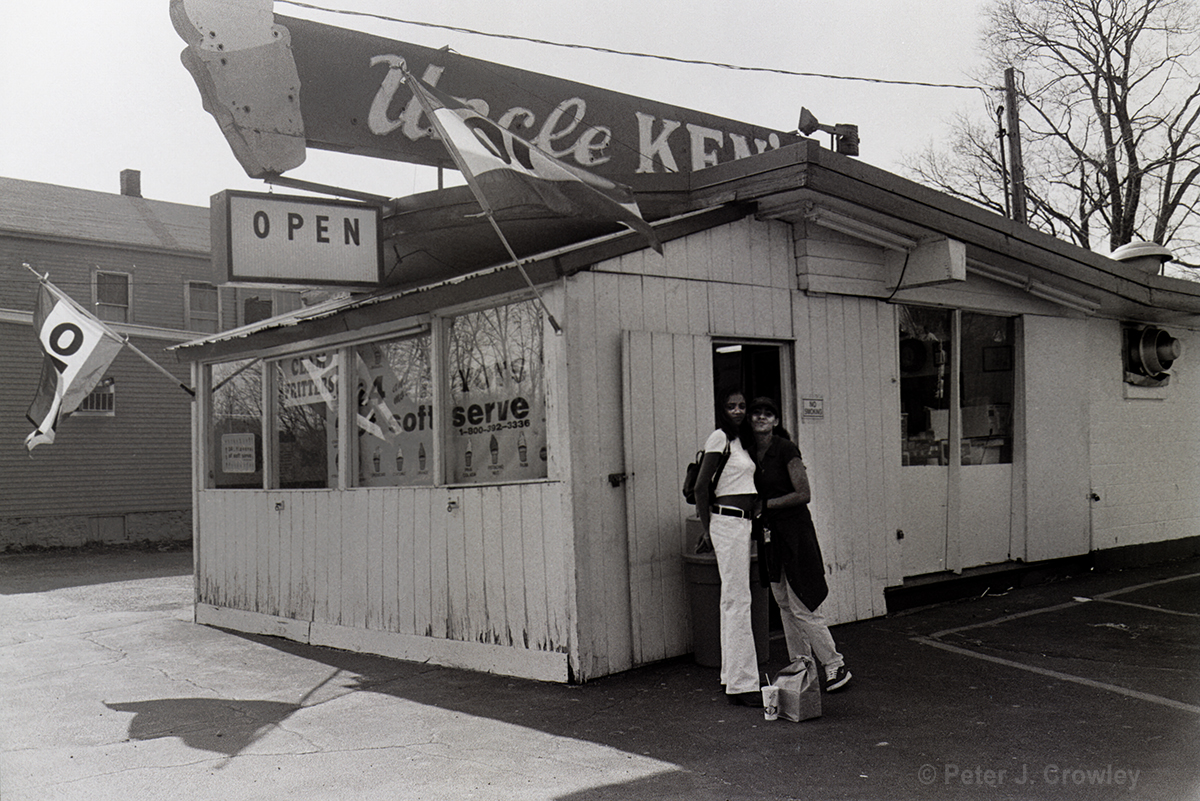 Clam Fritters, fries was my go to order. Cute girls were always on my menu. Starring into the sun the girls in deep shadow. I gave them a business card and I said call me and I will give you a print. They never called. Flash forward 22 years, email me and I will send a scan few ever email. This is a horrible neg. and I gained very little in post process. It is however a moment in my world.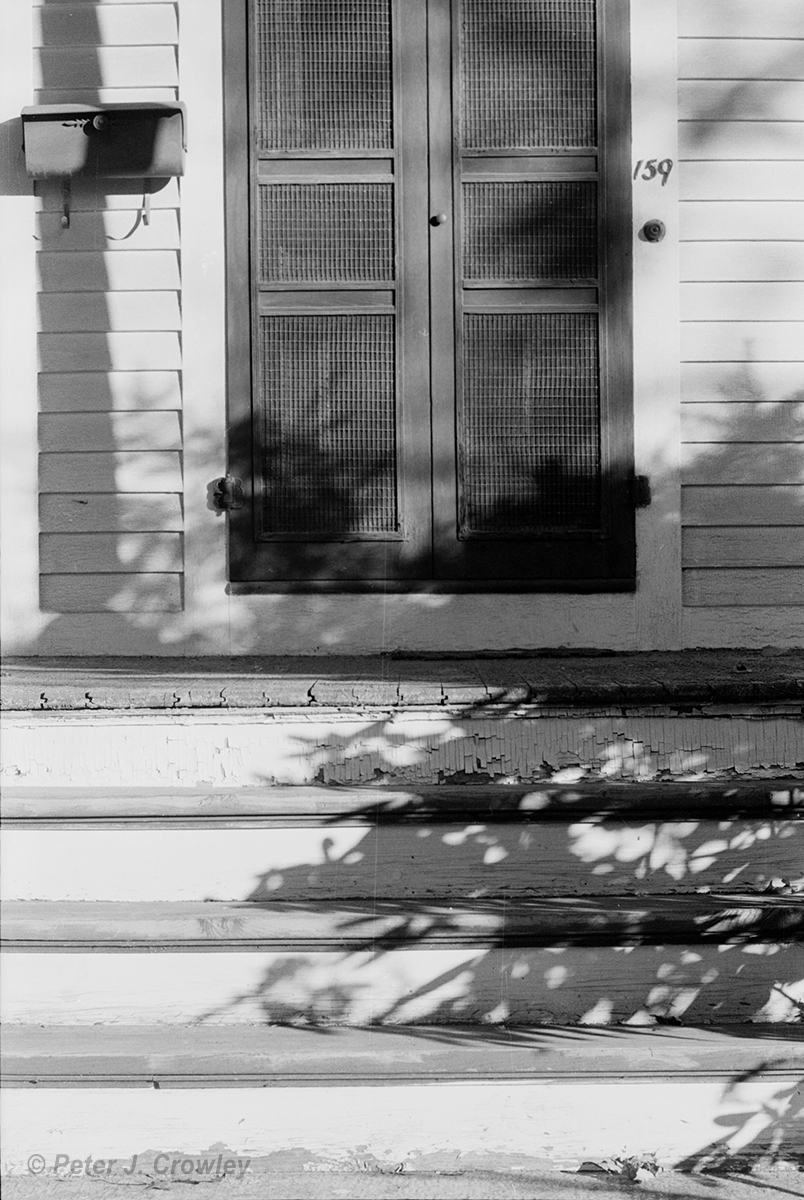 I will close the door on this story with a door. 
peace