What is in the my viewfinder the last week.
Wednesday Aug. 11 before we all were sweltering.  I met these 3 coming up my street. They were happy to pose, they were just happy people. As  I spoke to them the little guy listened but was shy with words. I asked him if the Apple was good. No words but his answer was heard loud and clear.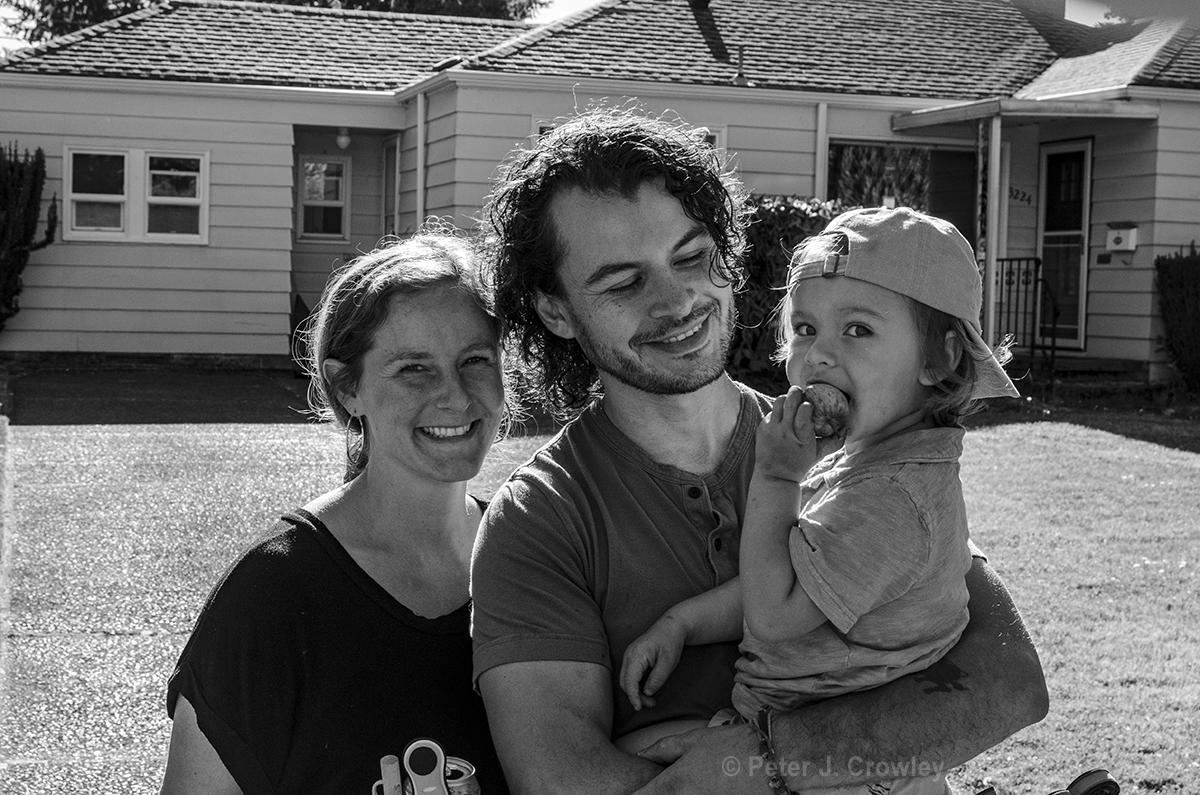 Morning light at Percival was perfect and a cool breeze made for a creative stroll. Sweet simplicity, vibrant color dances across my image.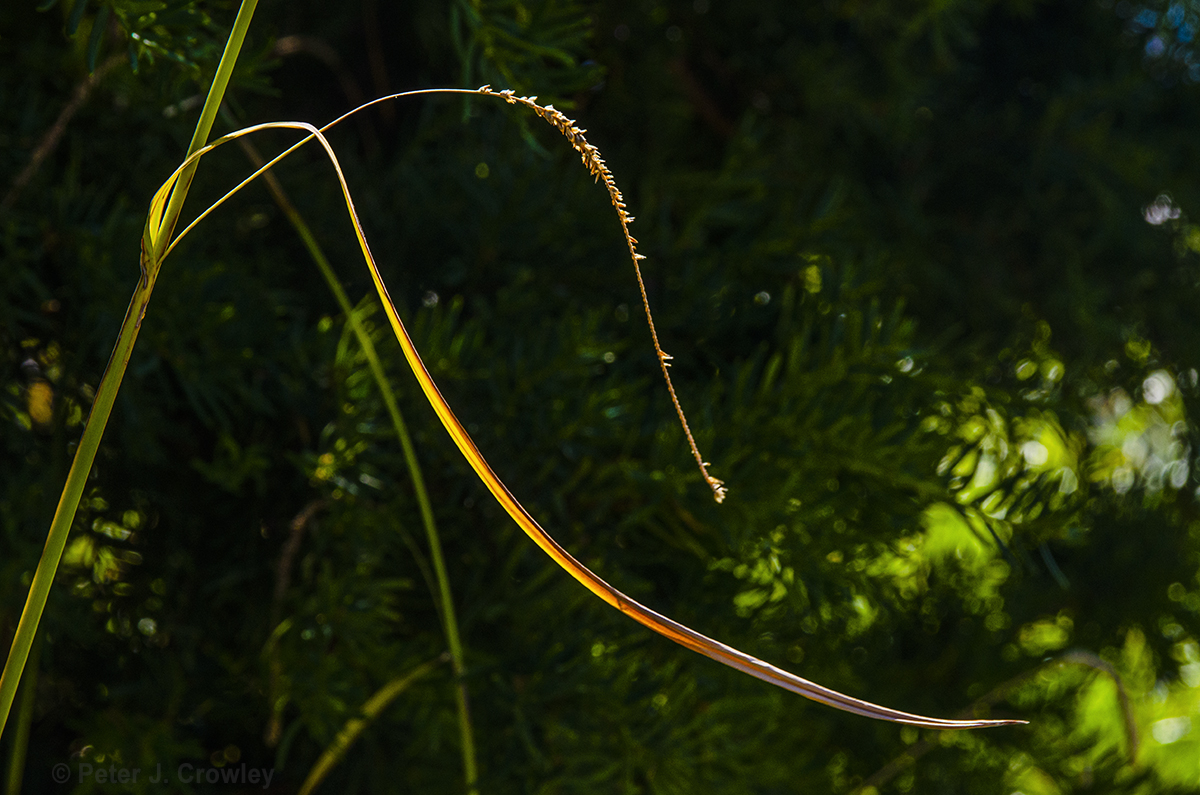 A breeze of Golden light shimmers through the grass by the Sound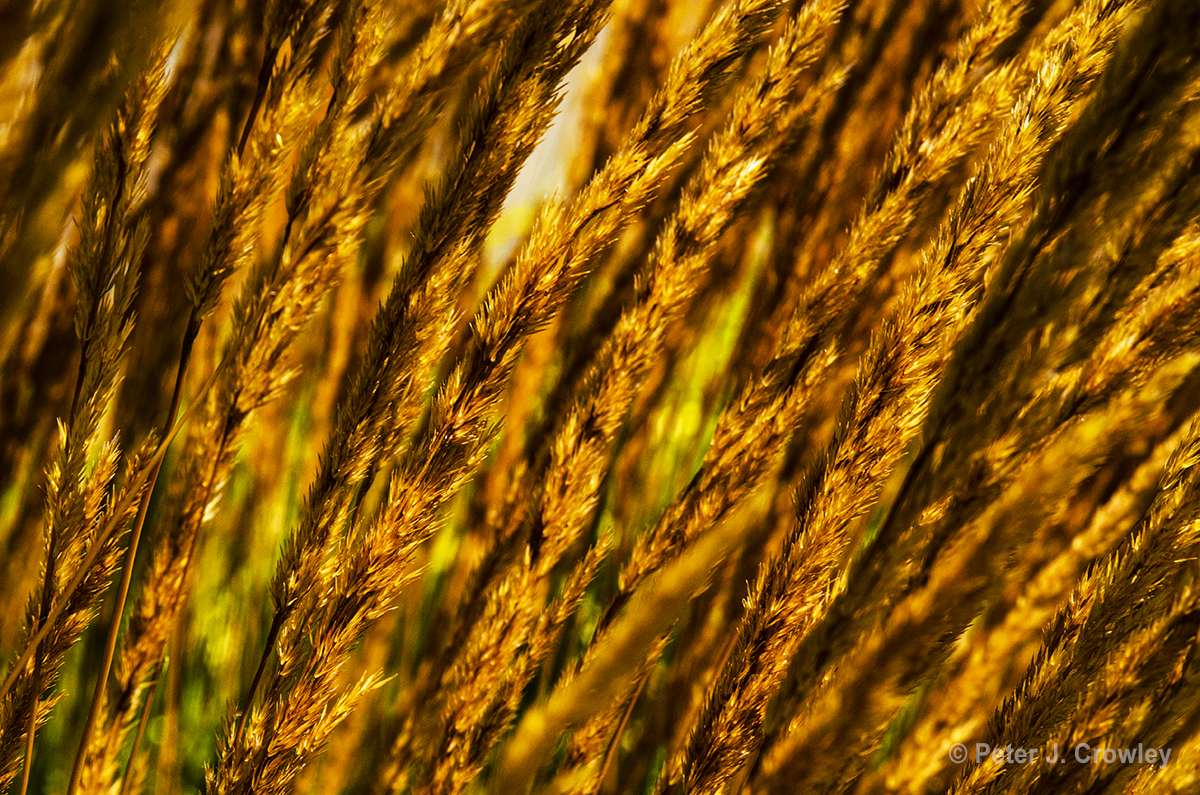 Back light on North Street August 6th the light is spectacular most of the time. Seeing this light is up to you. Just look at where you are, not where you are rushing to.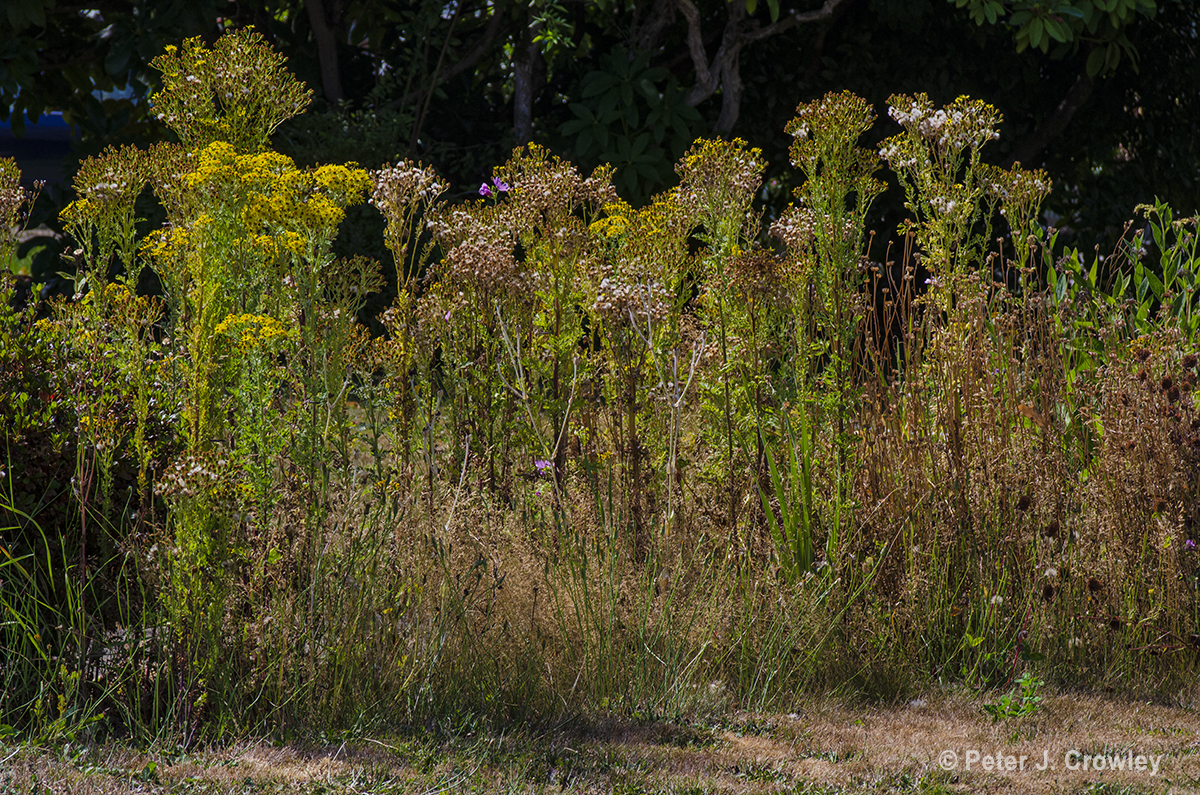 A fine week. Bring on the dancing girls. Percival Landing August 9th.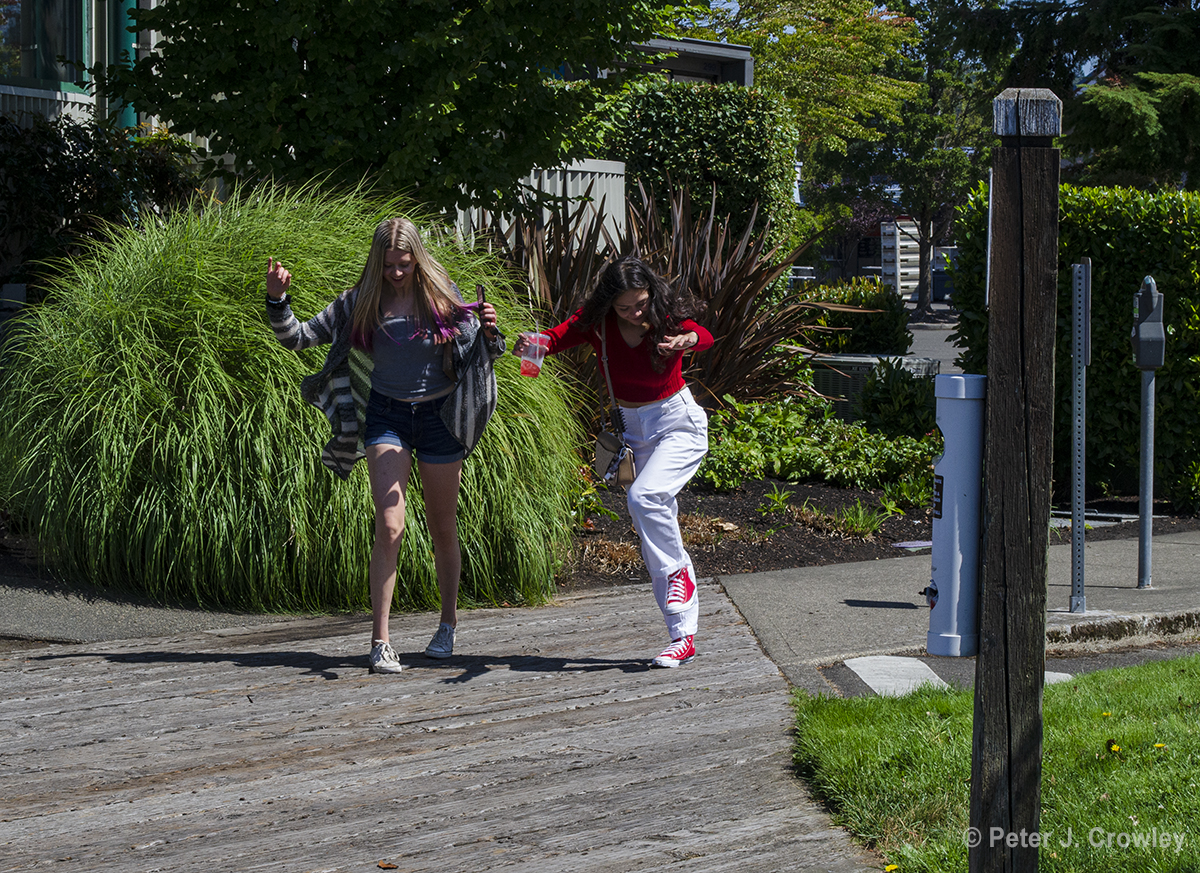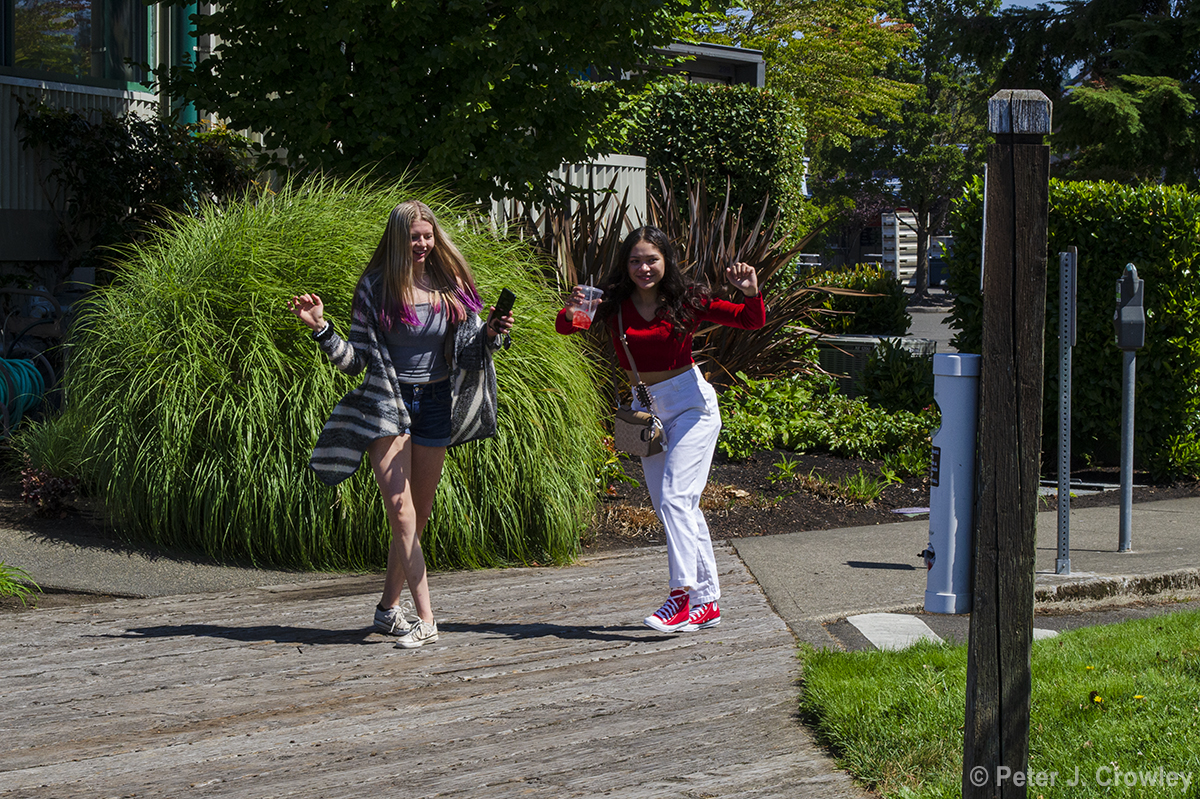 I saw these two walking towards me up the walk about 20 ft. working on dance moves. I set the light for this spot. When they arrived I said "want to do those steps you were doing before for my camera?" Their eyes met briefly a giggle and "sure." I made these two images it was a fun moment.