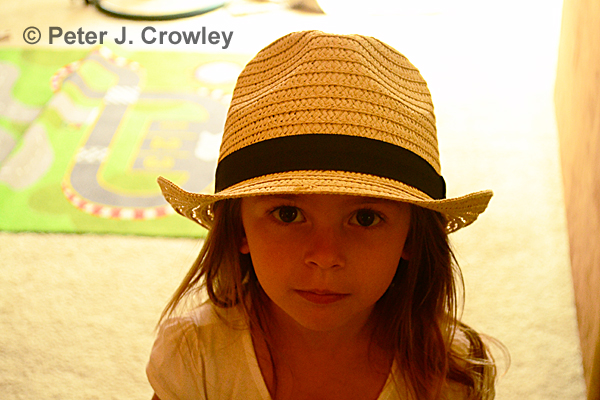 Leaving after an afternoon with me she stops on the walk outside and squarts down examining something looking back she motions me to come over gets up takes me by the hand to the spot where there is a dead earth worm. In a very solemn voice "it's a worm he is dead. It is very sad."
Transition is a big thing for 3YOs from PJs to clothes, etc screaming, whining as mommy brushed her hair to go away for a weeks vacation. Standing there watching sipping on my first coffee mommy finishes she hops down and says to me,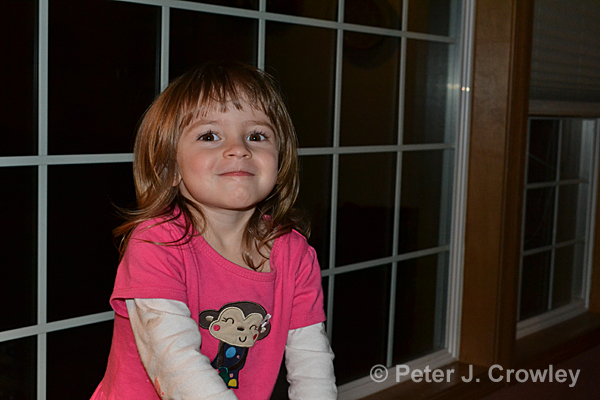 "I Farted in Mommy's lap"
Transition from a toddler to a pre school-er is tough so many changes so many new responsibilities. So much more right out there on the horizon, almost reading, almost able to swim. "I don't want to wear those shoes!!" This refrain will be a constant. Learning to tell time I hope will make picking shoes and other changes easier.

Sitting in the car while mommy pays a bill we talk of plants, animals simple three Y.O. talk she explains the difference between nocturnal, and diurnal. Golden earring on the radio she asks grandpa do you like this music? Yes I do, do you? " Not so much."  Wednesday is concert night in Sylvester Park downtown. Spinning, dancing, running, collecting feathers "grandpa where is your camera bag? Where can I put the feathers? 
Cereal in the car, a frozen corn dog, pizza slices at the park an ice cream followed by a Gelato we walk back to the car.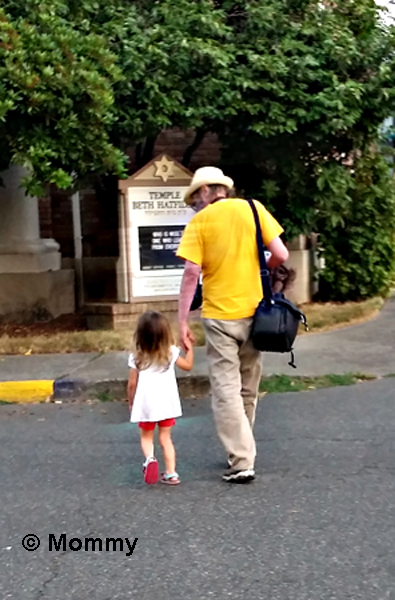 "Grandpa can we go to the restaurant?"
Not really hungry but she likes the ambiance of cafe society. She is after all my granddaughter. Not tonight maybe tomorrow. What are you doing tomorrow mommy? We are going on a bike ride. From the back "We can stink on the bike trail." Laughing mommy says we shower after the bike rides. She will be here soon we will be going to the restaurant after my Dr. appt.  enjoy pjc  we certainly will
Photographic Art     Flowers, Fauna, Nature she smells all flowers even the plastic ones in stores.