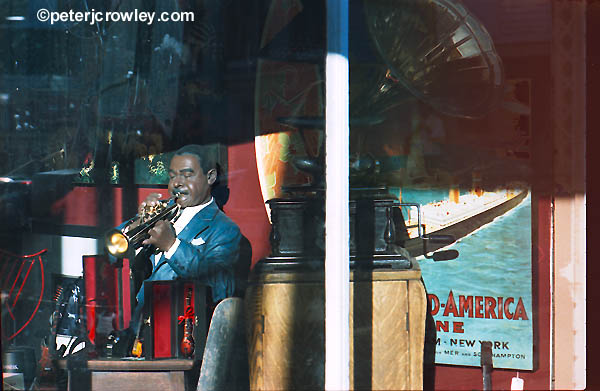 Layered Life Series
Radio Waves by the Draw Bridge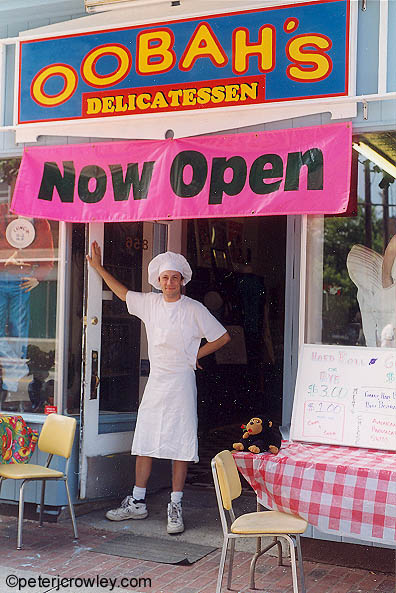 "If I was doing any better I'd be twins!" OOBAHS may not be open for lunch anymore but It will always be open in my heart/mind. Jason, Chris, Jessie, and the Obonium family first landed in Willimantic July 99 this image from 7/8/99 Wraps, chili, quips, laughter, music, art, super sized helpings of generosity, humanity, humor, compassion.
Ambiance by OOBAHS
There are places that are more than brick and mortar, places where the usual subjects gathered dropped their work personas and settled in for coffee, tea, frivolity, A book release party, A Mural by Arnold and one by Stacy, Cartoons by Jesse, wraps and sound by Chris, winks and smiles from Erica and all the other Obonian's who came to Willi to observe and make this little corner of planet Earth very cool. Tomorrow Erica's singing for third thursday and there will be others on Fridays as the doors to this Magic Kingdom continue to open and spread smiles. Bruce John, King Cake, Patty, Rex, Gary……………..See you all tomorrow night.


Third Thursday
enjoy pjc
There are three themes to what I have to say here, Photographic Art, verbal and visual commentary and a sense of home. Norwich Ct is my current residence or home. All become metaphors for my work.
I Found Home Today In Norwich
Early morning light through the square
New work on the Thayer Building and the new Otis Library
People may continue to read
Wait-Stress-Chase-FedX-Stress
"Feines" Mocca's Pains KCs Quiet
A polish girl, a long walk, stroll
I found home today in the late day sun
In conversation with Ron, his house, his history
227 Broadway often a subject over fifty two months
I found home in the hot sun and the cool shade
The saunter and the rectangle
The sound of summer in the young girls flip flops
The brief wordless conversation Flip flop, flip flop,
As we passed a little smile warmer than the sun
Flip flop, flip flop,
I found home in Norwich Today
© Peter J. Crowley July 24, 2006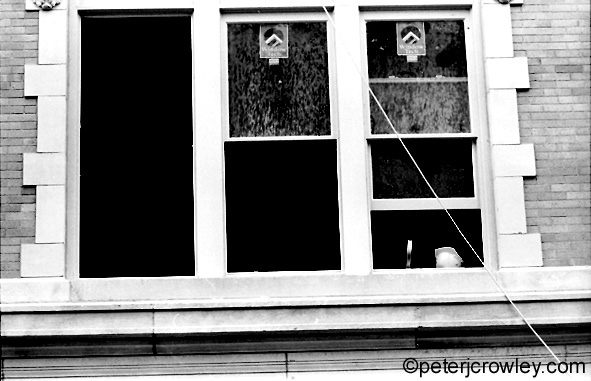 A hard hat in the window of the almost restored Wauregan. More of Norwich and my homes and travels in Black and White
Most images are for sale. enjoy pjc